You still haven't found what you're looking for…
Actually, the page doesn't exist. You can return to the main page, though.
About Tynology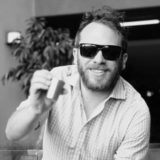 Tyler has been everything from professional musician, business owner, designer and photographer. A self-proclaimed "jack of all trades", he has spent the last decade traveling the world, producing award-winning photos and videos, launching businesses and campaigns, meeting and marrying his beautiful wife, and raising their two boys.