An Inside Look at the Brand New Dick's House of Sport near Rochester, NY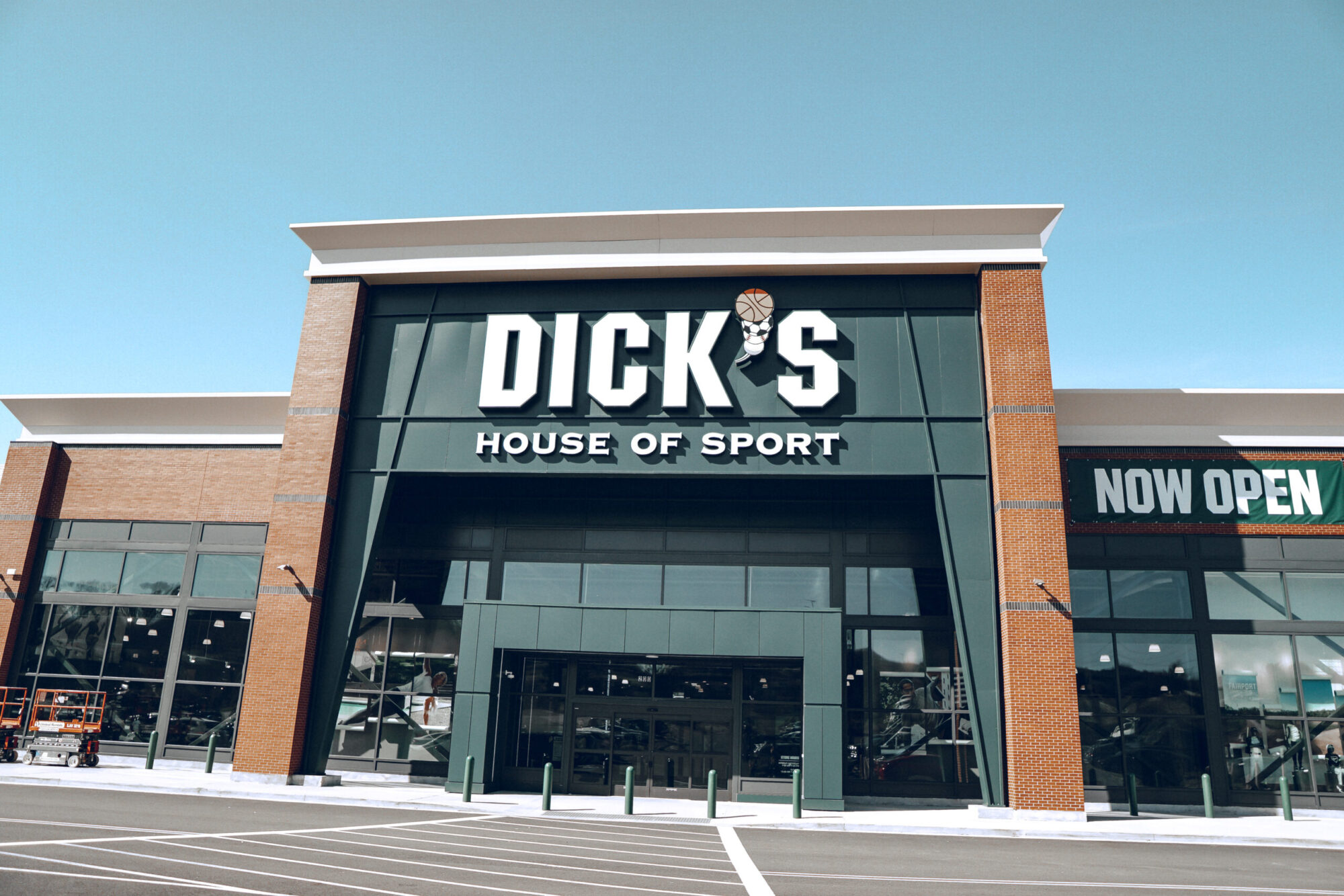 This week, I was invited with several other local bloggers to experience something entirely new in the world of retail. DICK'S House of Sport is a brand new experiential store that focuses on four key areas: Product, Service, Community, and Experiences. I'll touch on each of these and share some photos I captured during my tour with the DICK's team.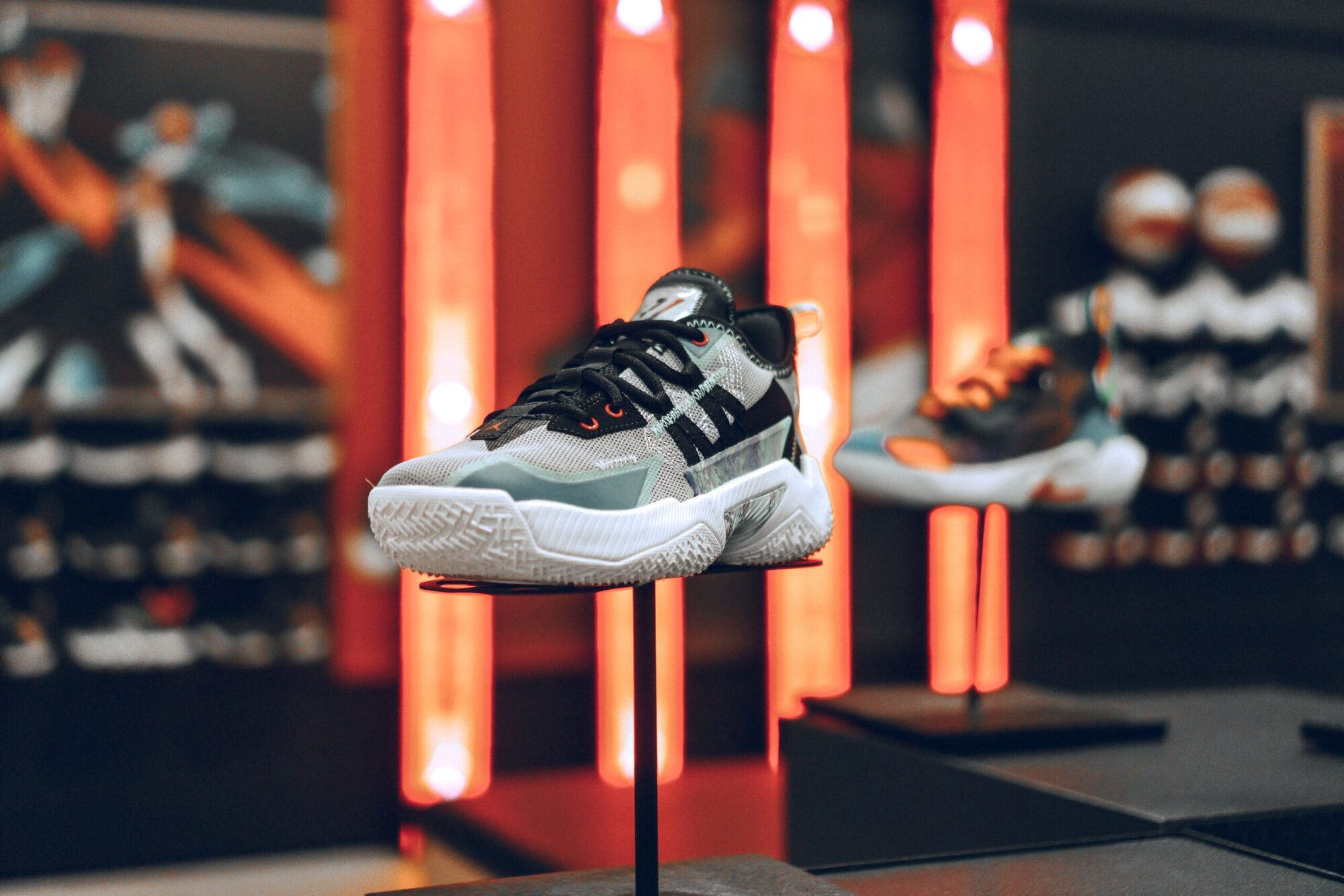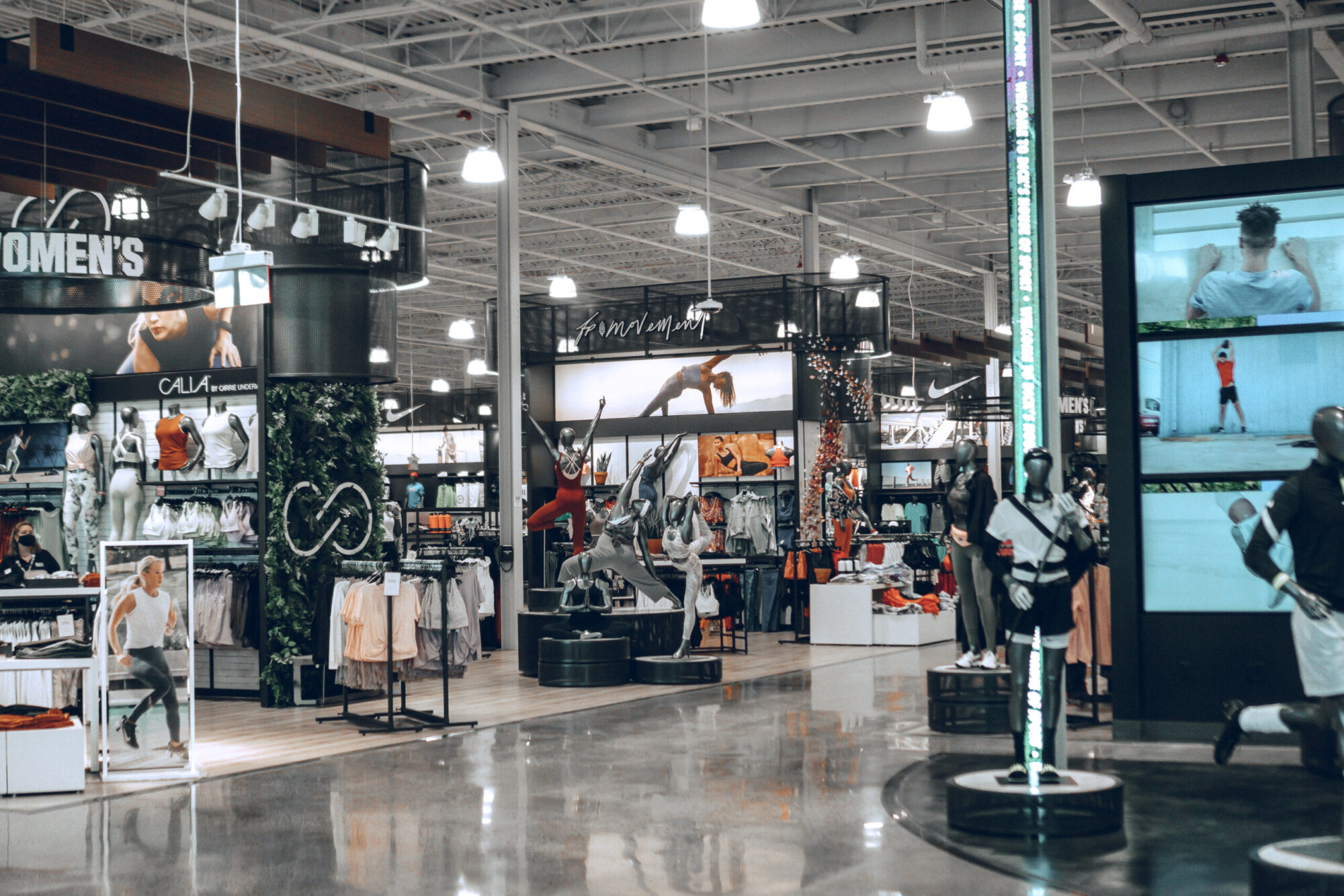 Product
DICK'S has a variety of brands you know and love, including Nike, Adidas, Under Armour as well as lifestyle brands like Birkenstock, Vans and Dr. Martens. But did you know there are brands that can only be found at DICK'S?
CALIA by Carrie Underwood is an exclusive brand of clothing and swimwear with an awesome selection of sport and leisure styles.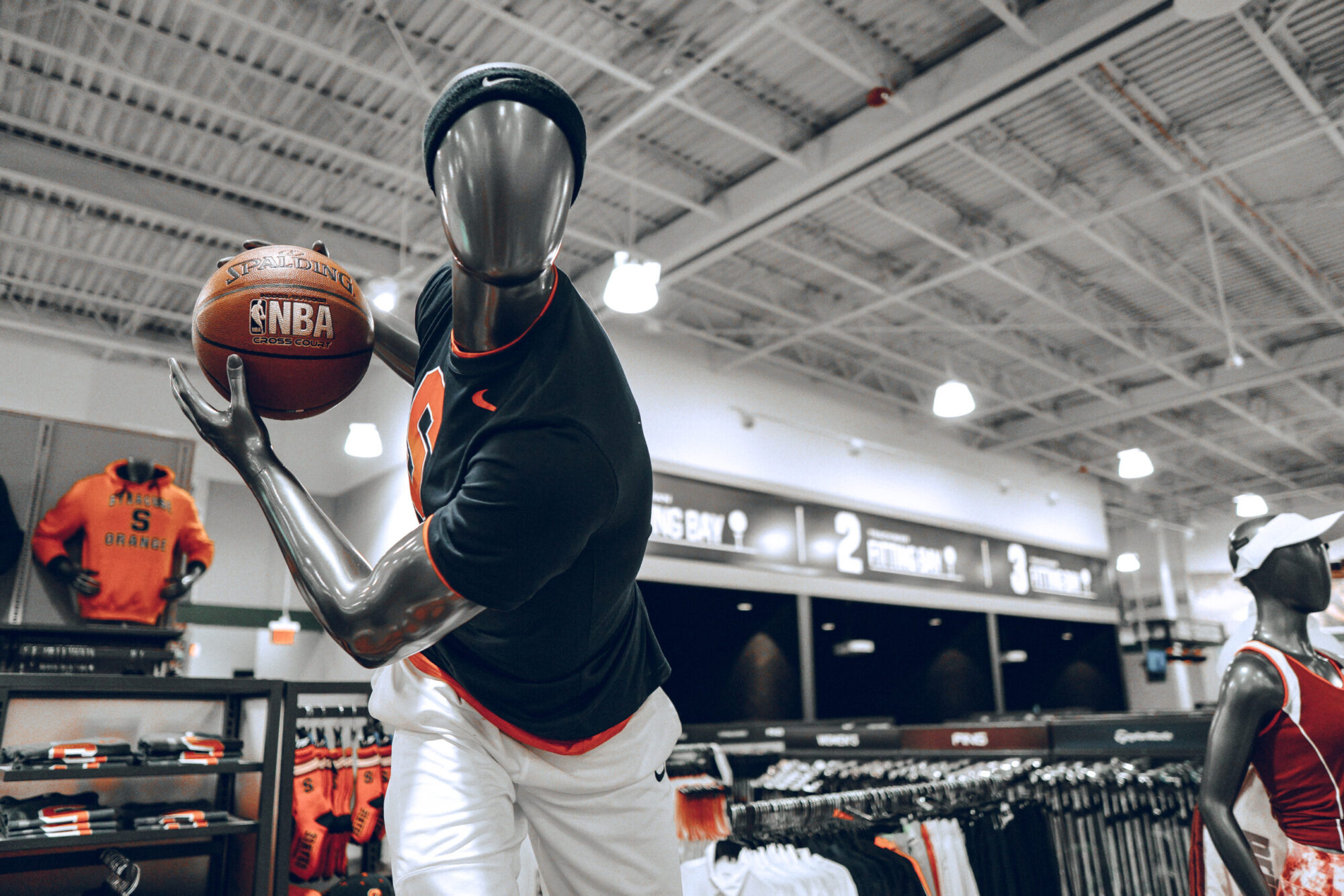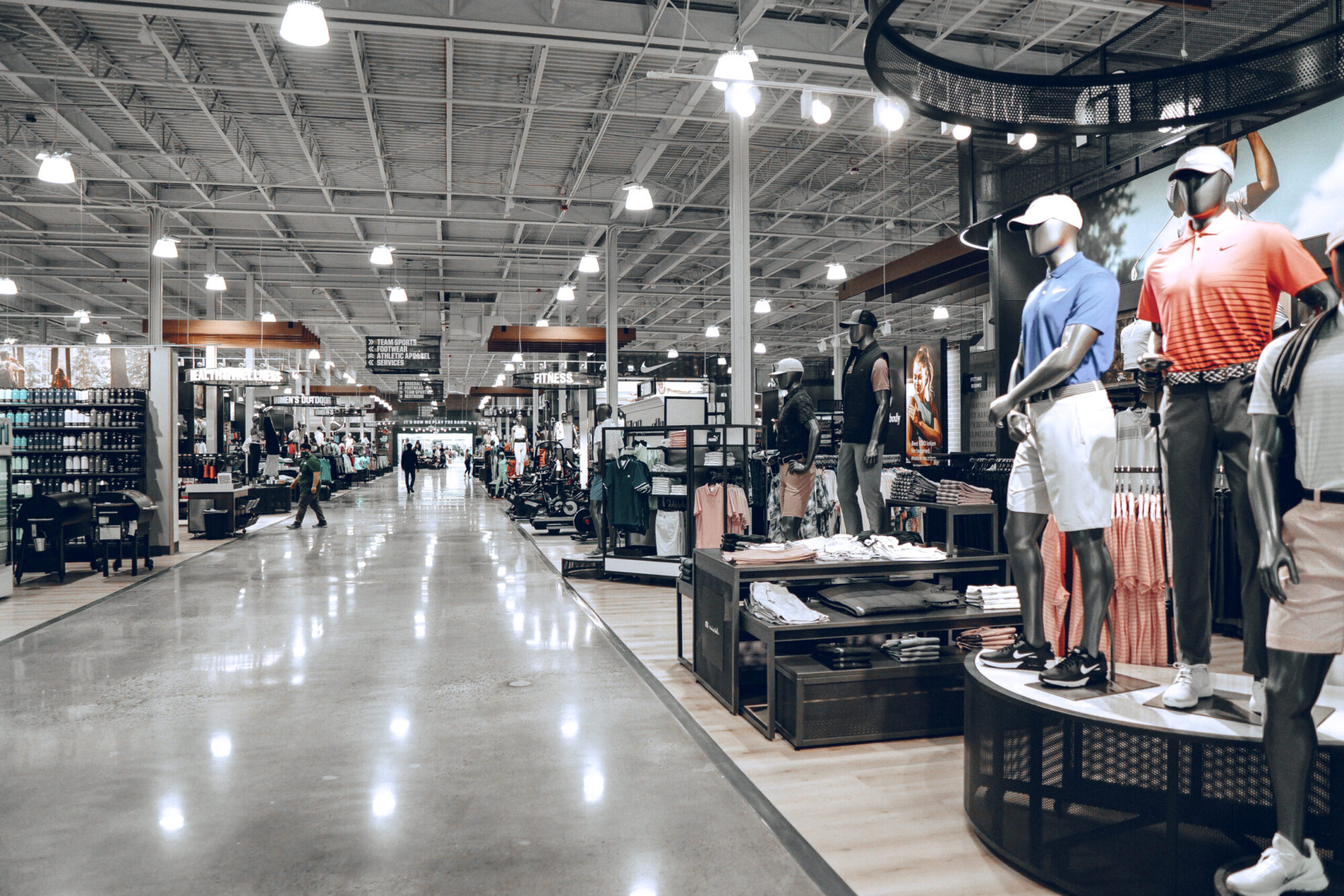 DSG is another private brand, made for the entire family with a wide range of sizing and price. 1% of all purchases of DSG apparel goes to the DICK'S Sporting Goods Foundation to help support youth sports.
VRST is a brand new label that offers versatile men's athletic apparel perfect for working out, working from home or commute in style.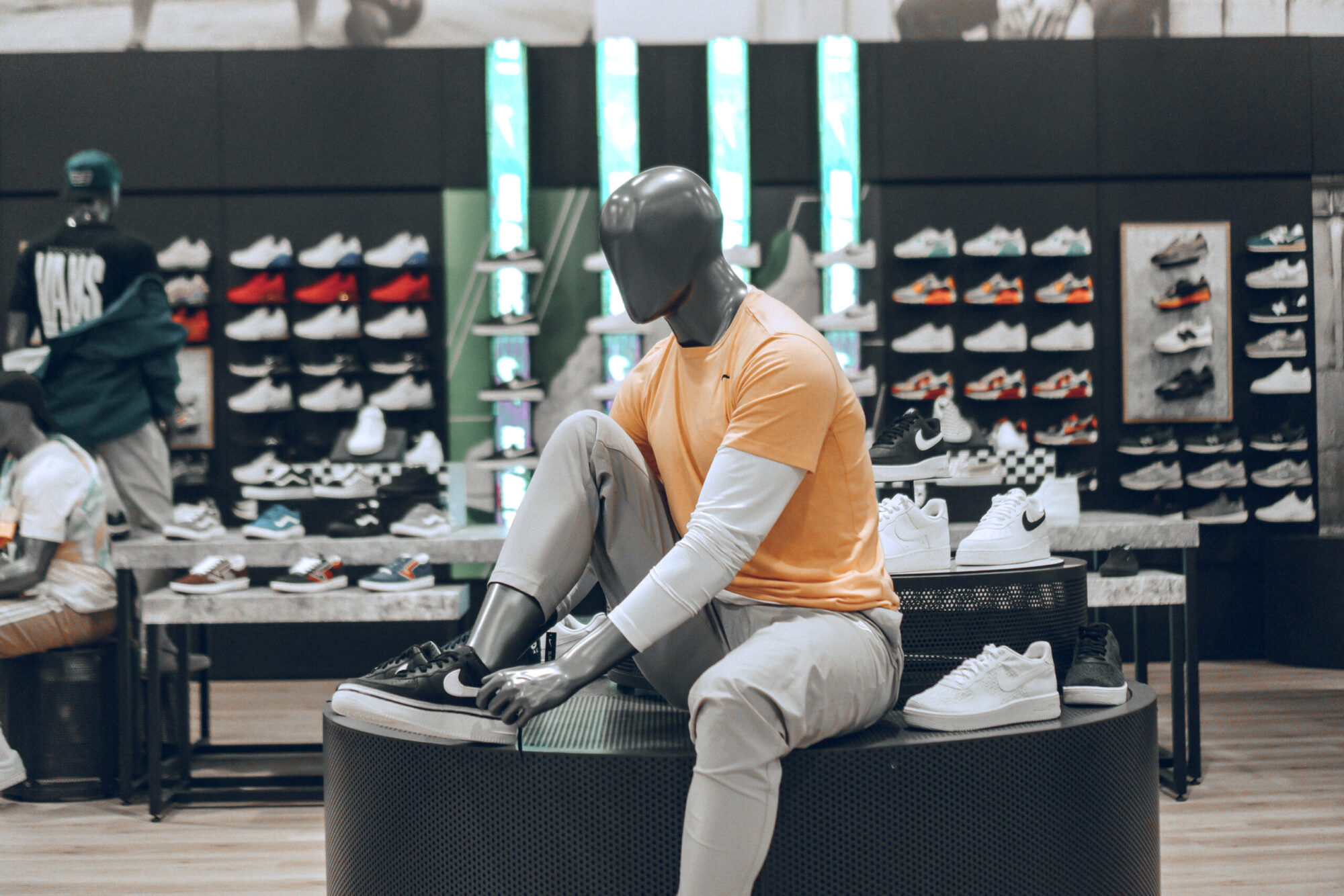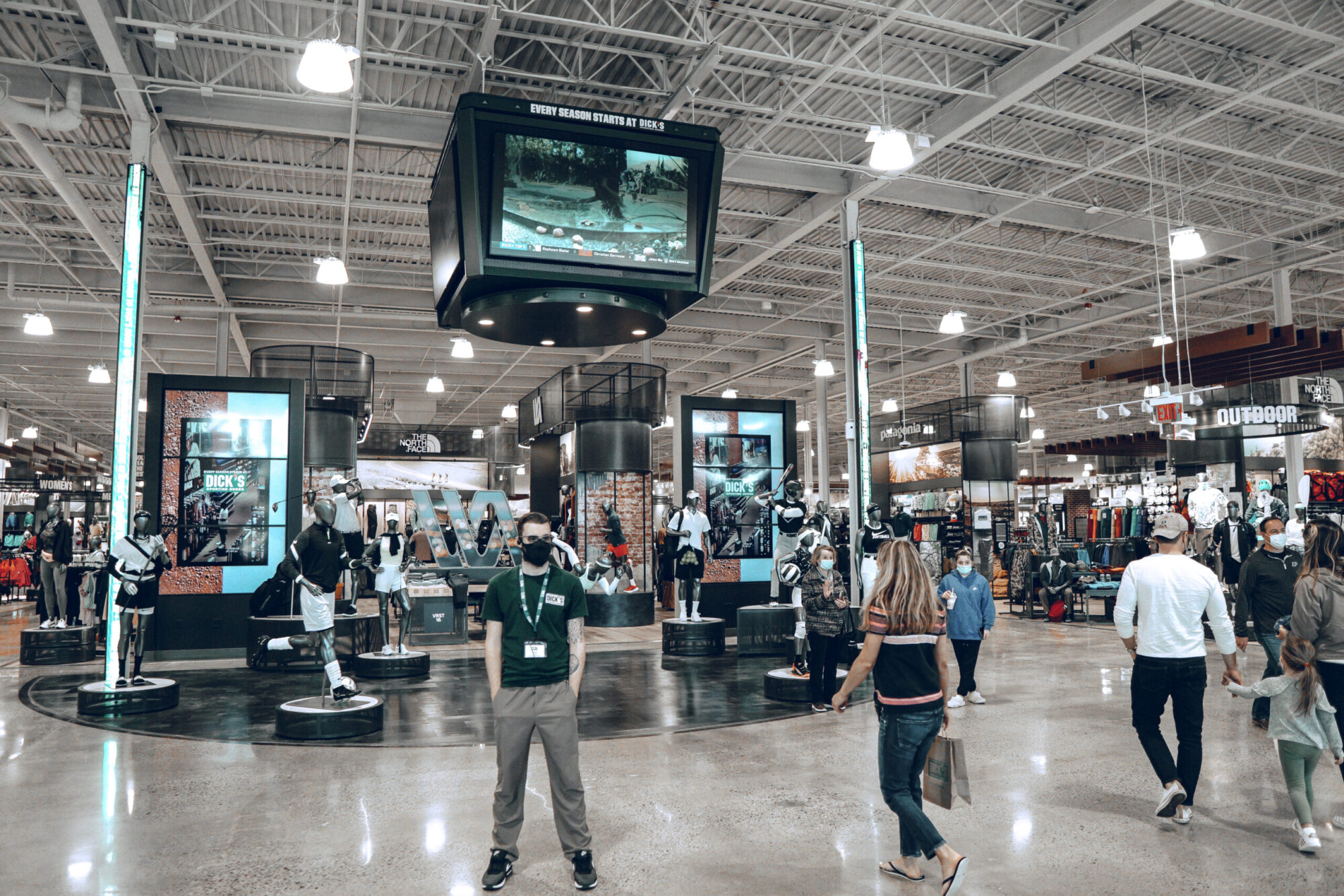 The facility is 100,000 square feet and the largest footwear deck of any DICK'S store, with the ability to house thousands of shoes and even a dedicated basketball shoe section. The House of Sport also features fitting rooms equipped with treadmills for Gait analysis, Instagrammable backdrops, a massive outdoor product section including a selection of bikes for men, women and children, camping, hiking and kayaking sections featuring a variety of YETI and Hydro Flask products, and even a health and wellness area featuring locally pressed juices, protein powders and yoga blocks and accessories.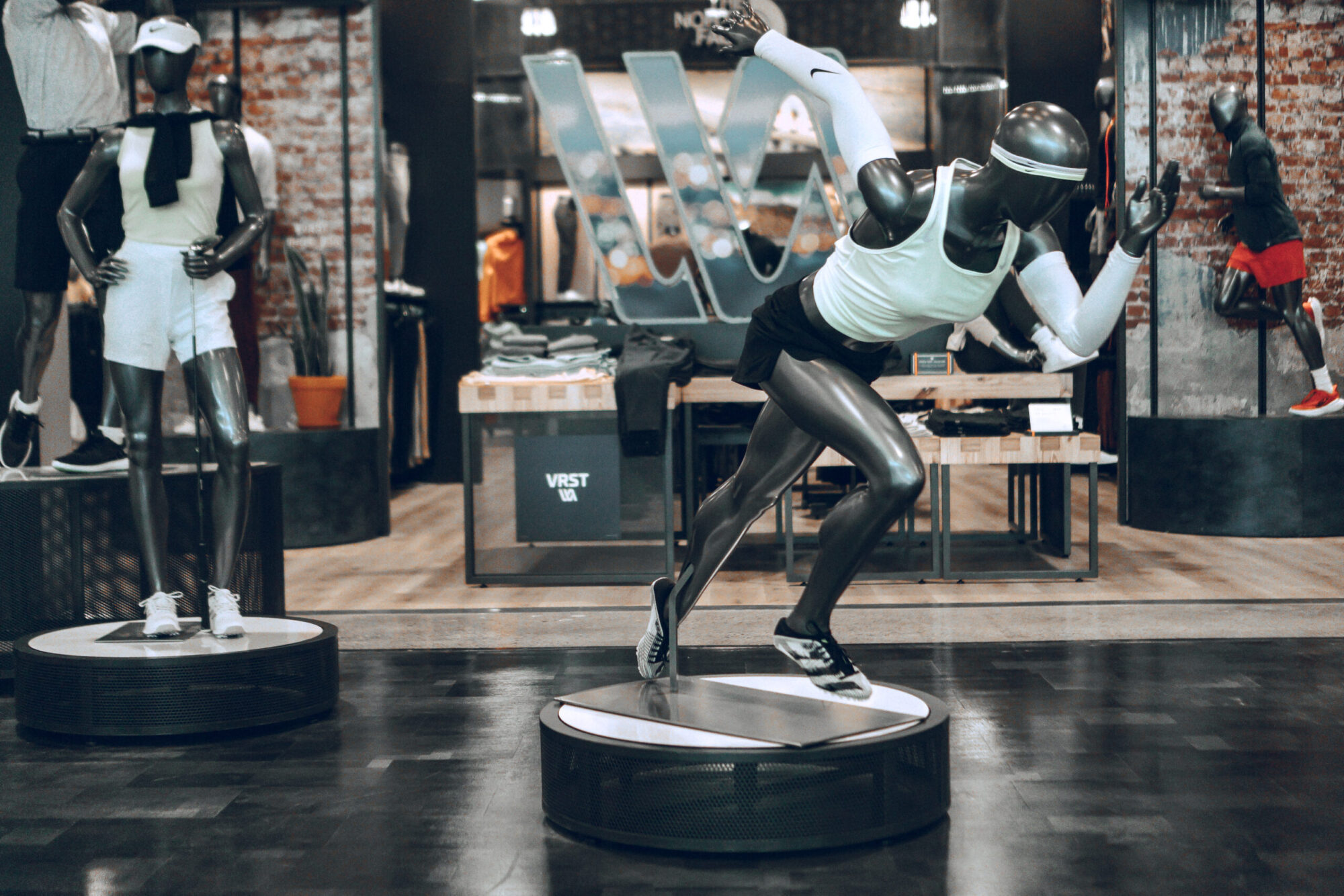 When you enter the building, mannequins are positioned to feature the top looks for the season and rotate regularly, and there's even a pop-up collaboration space that rotates throughout the year with different brands and concepts. Vans has designed the area for the grand opening.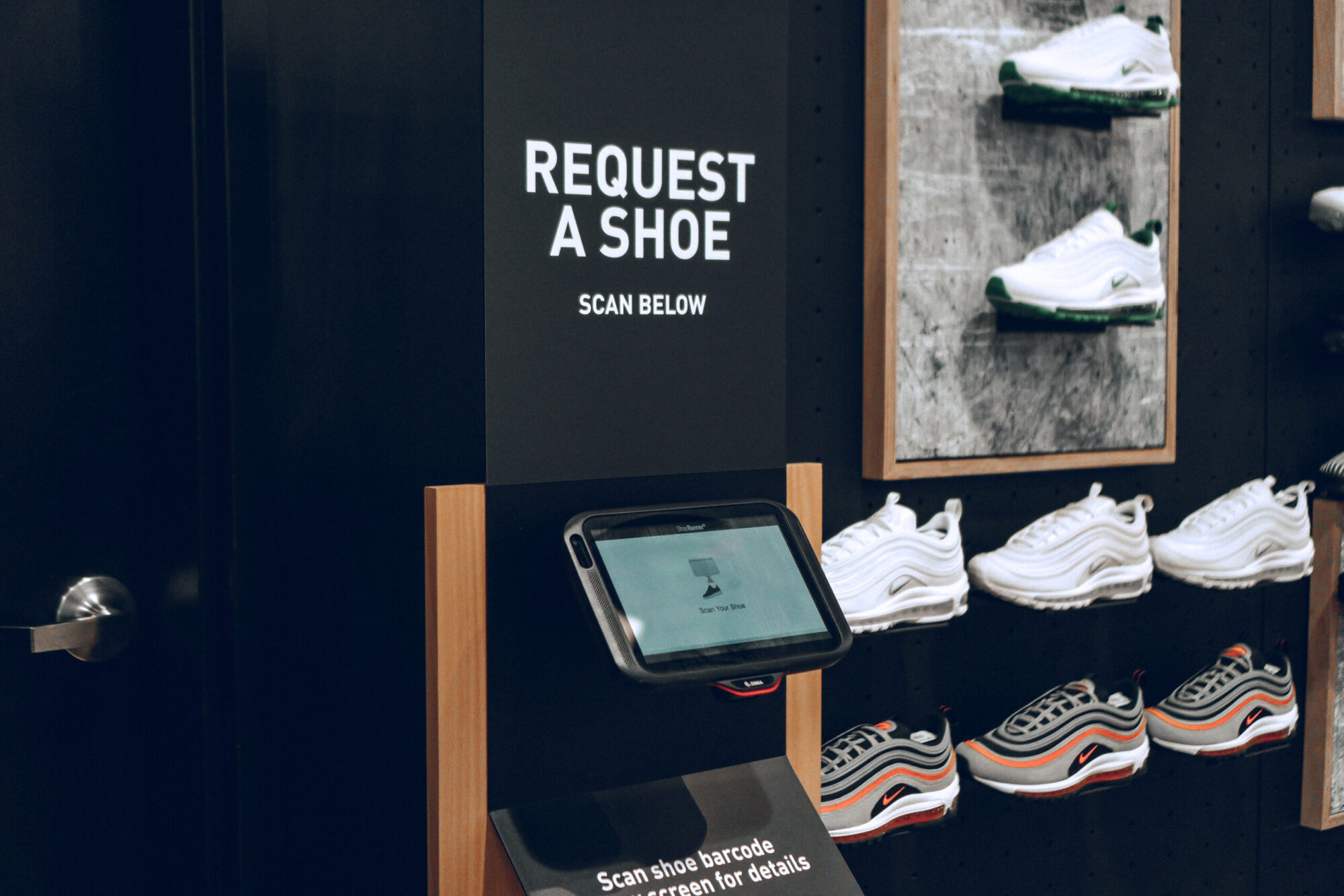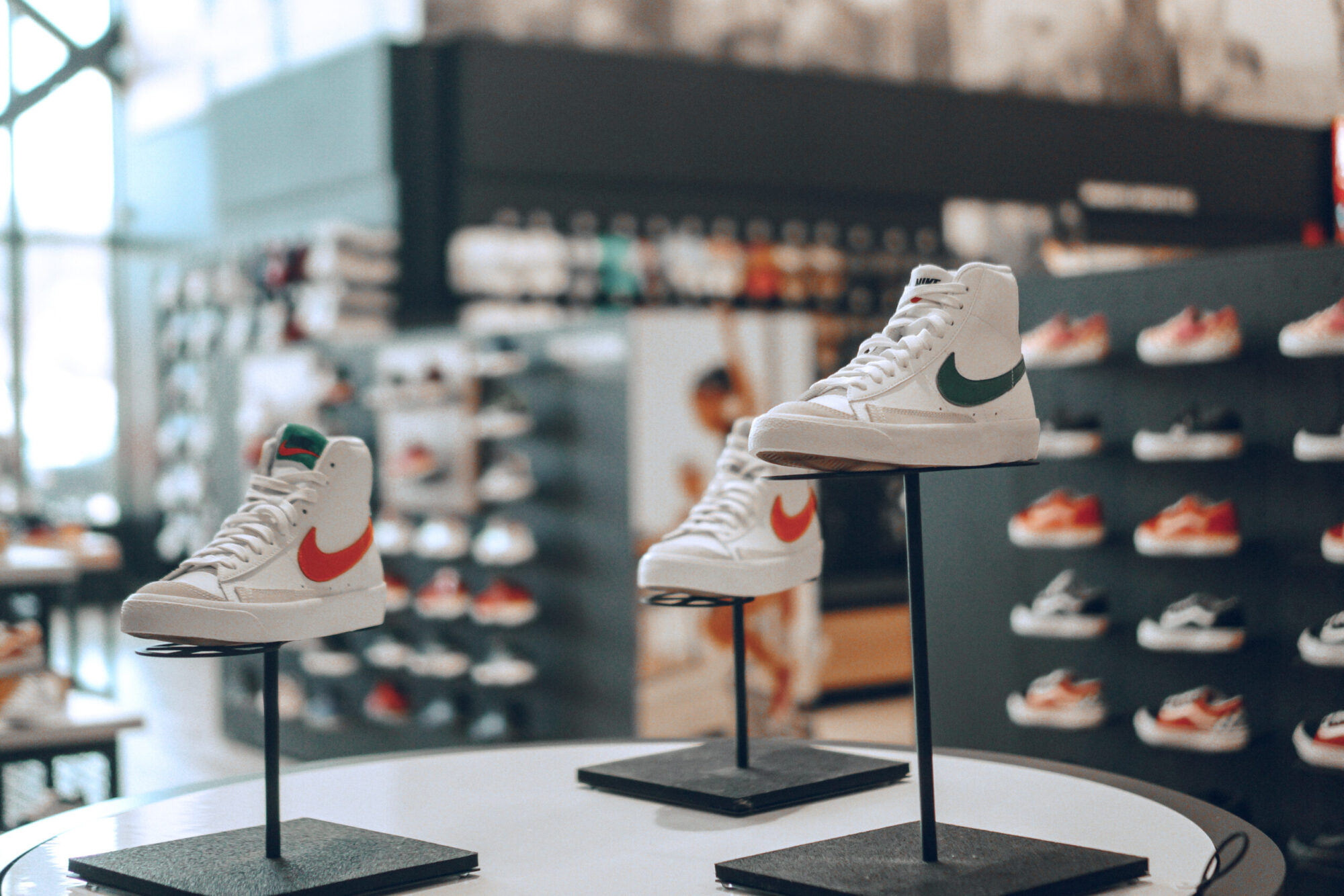 Everything you would expect from a DICK'S Sporting Goods is here, but amplified. There's a huge selection of bats and gloves for all levels of experience for both baseball and softball, a 360 degree cleat buying experience with more that 350 cleats available, and as always a wide variety of top brands for both lifestyle and athletic wear.
Experiences
One of the first things that hit me was the massive size of the facility – this allows for some pretty incredible experiences. First up is the 32-foot rock wall with various difficulty levels. Reserve your spot online or in-store for $8 to test your climbing skills. Also on-site is a 17,000 square foot outdoor track and field with lawn games and other activities. What's awesome is that in the winter, the field is transformed into an outdoor ice rink.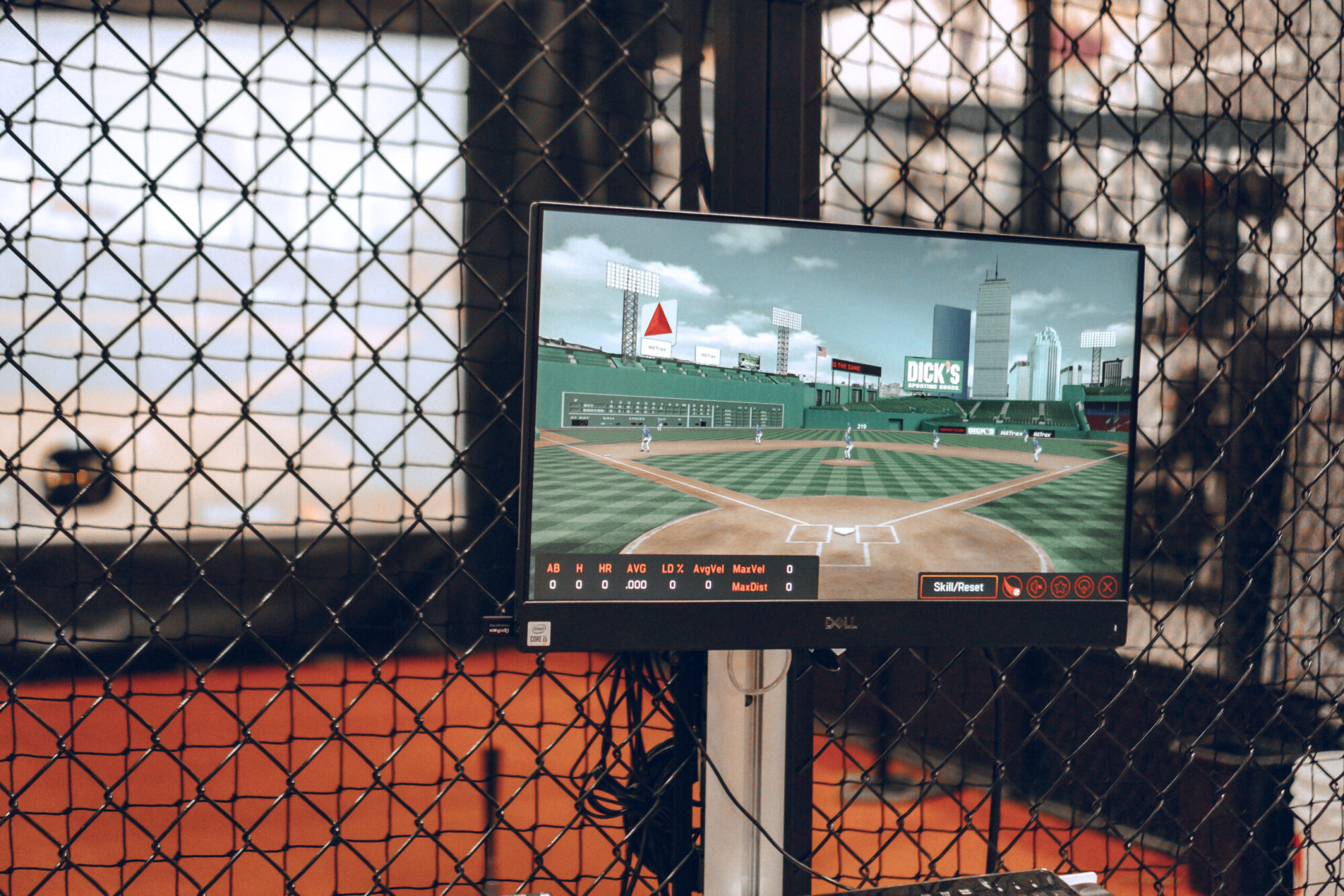 As you walk through the store, you'll notice different areas have distinct scents to them. For example, in the Diamond Sports & Fan Deck, you can smell pink bubble gum. The golf area smells like leather, the camping/outdoor smells of a mountain retreat, the health & wellness like eucalyptus mint, the fitting room like white tea & thyme, and the main entrance like a Pacific breeze.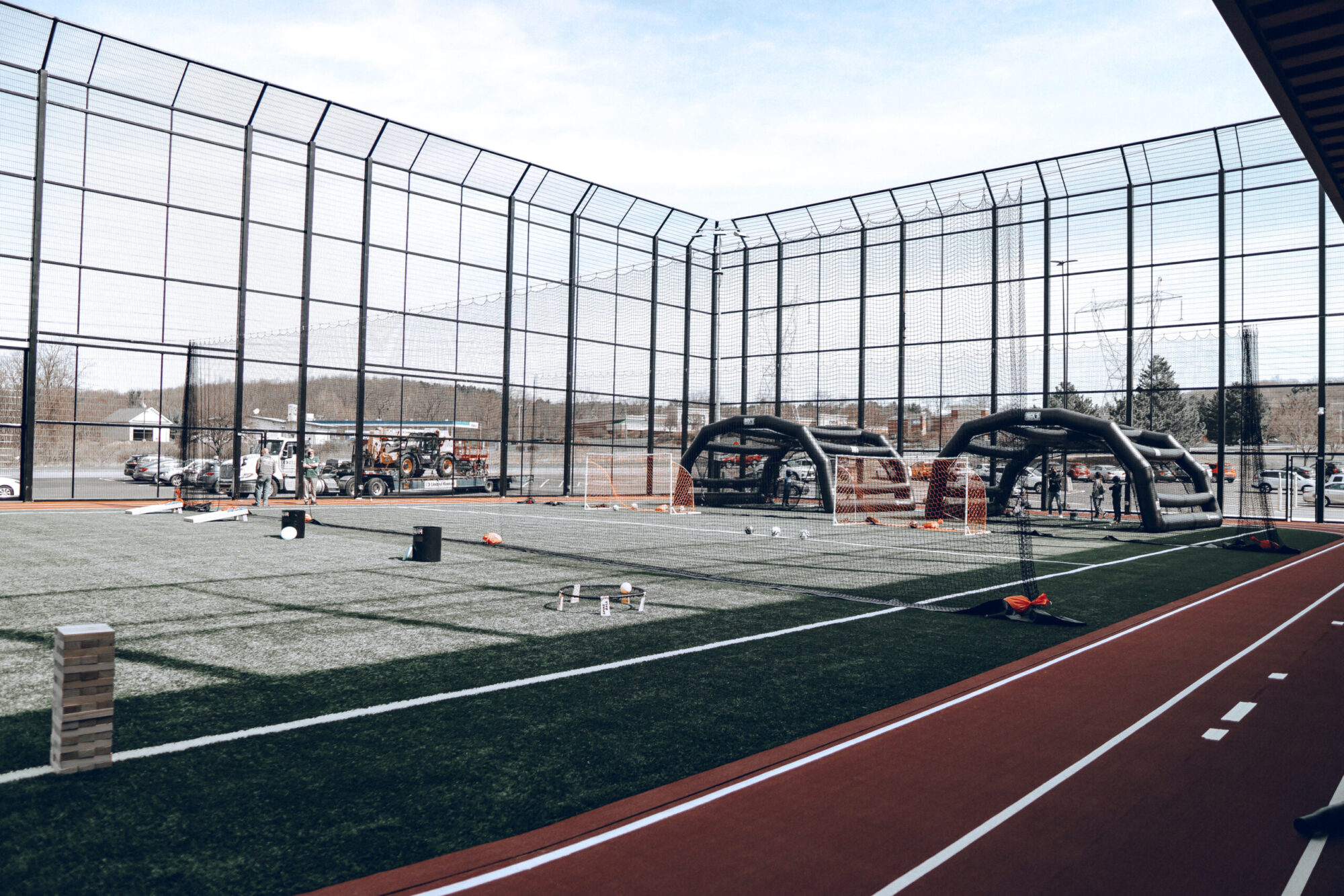 I got to try out the Hittrax, an indoor batting cage with real time screen that shows where your hit would land on your choice of major league fields. This is the perfect way to try out a new bat and features baseball, fast and slow pitch softball.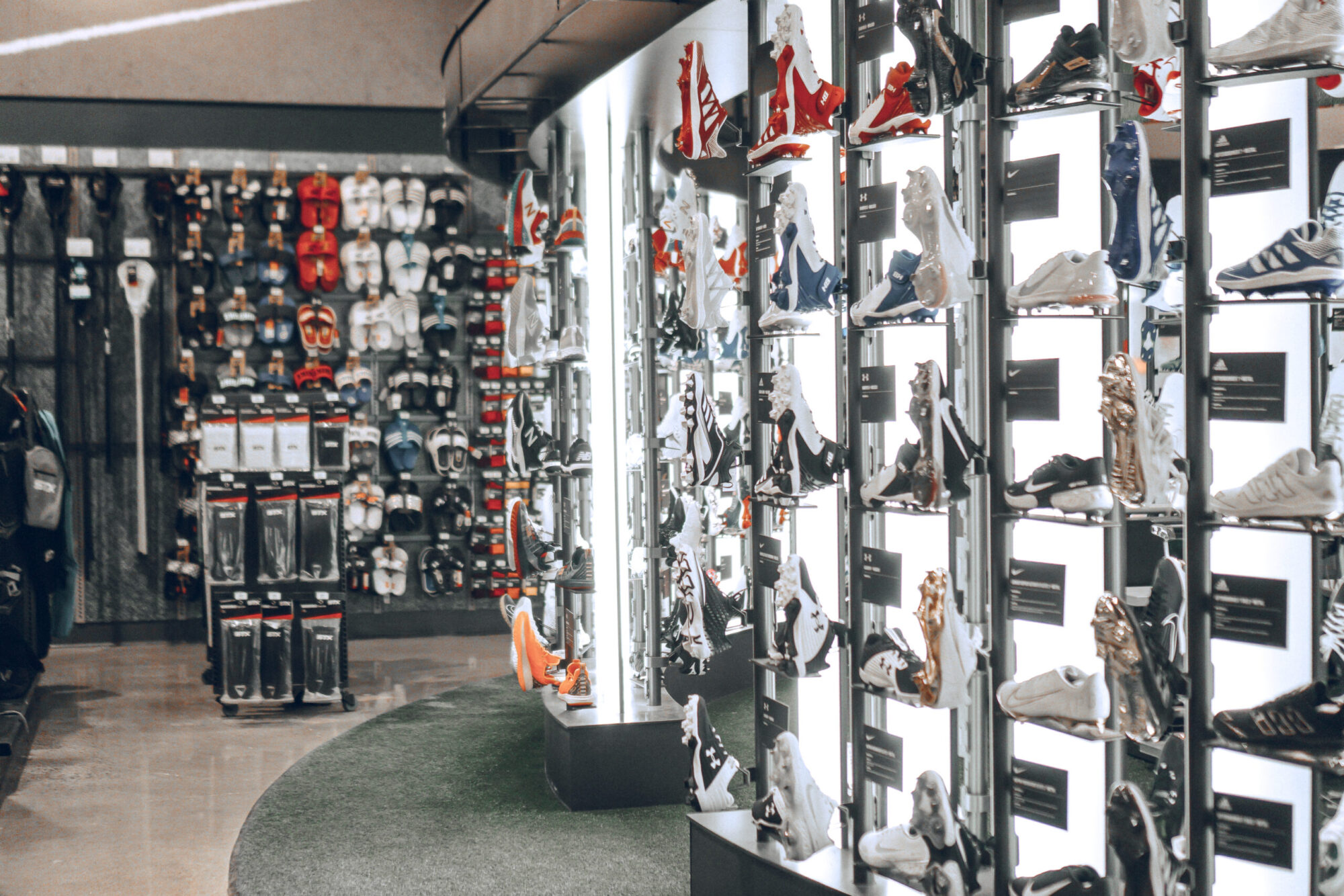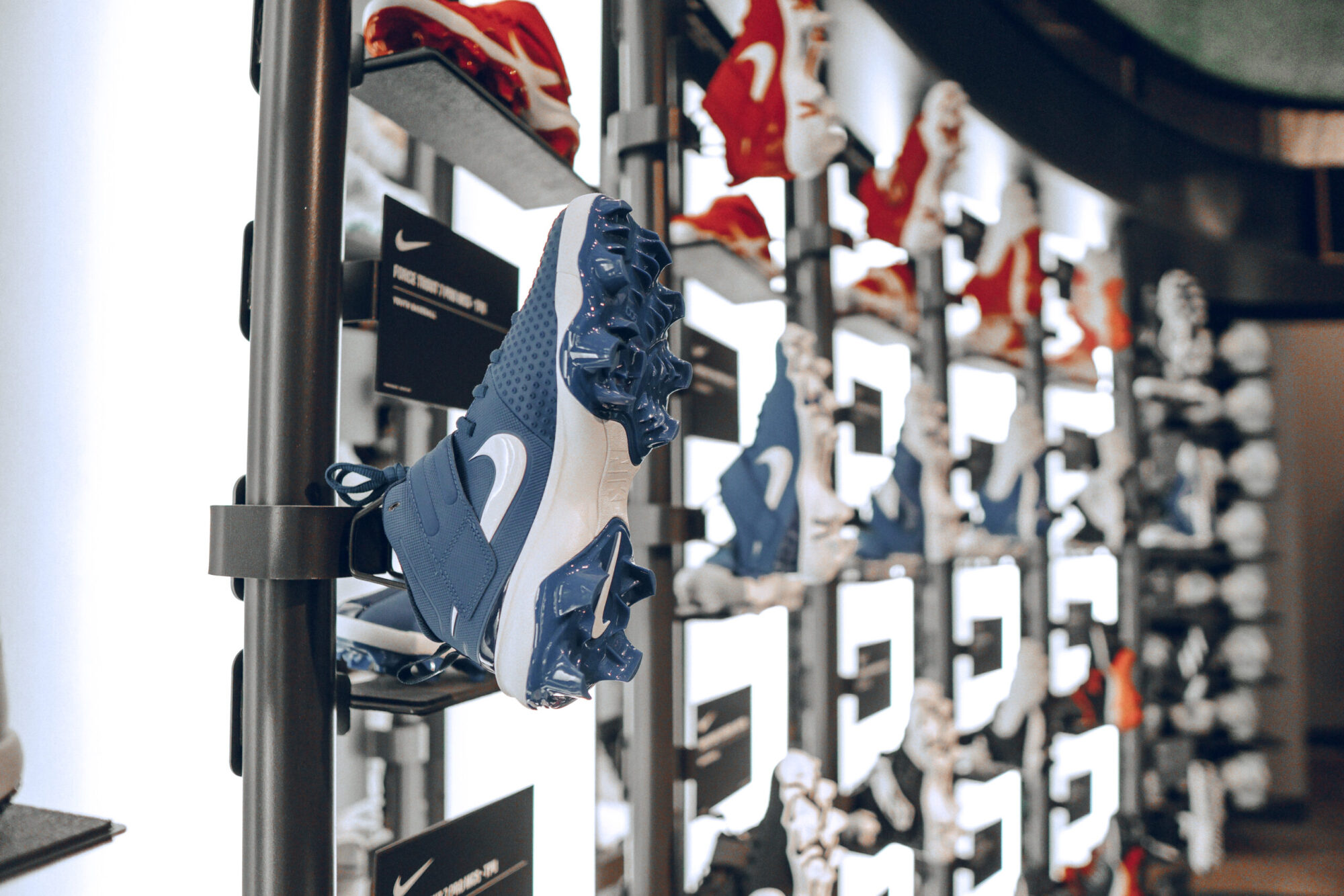 In the golf area are three hitting bays each equipped with TrackMan Simulators to try your swing out with a new set of clubs as well as a large putting green.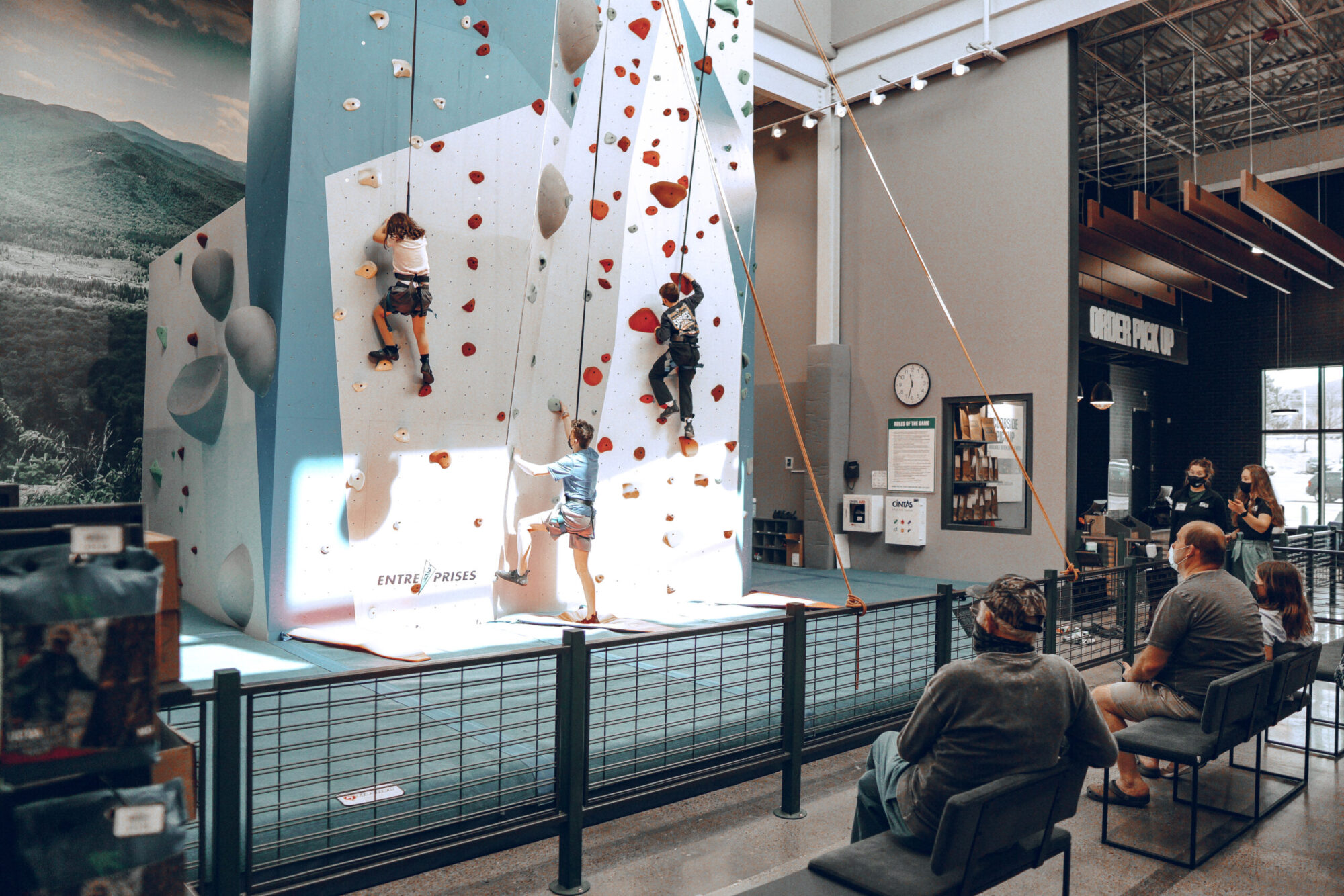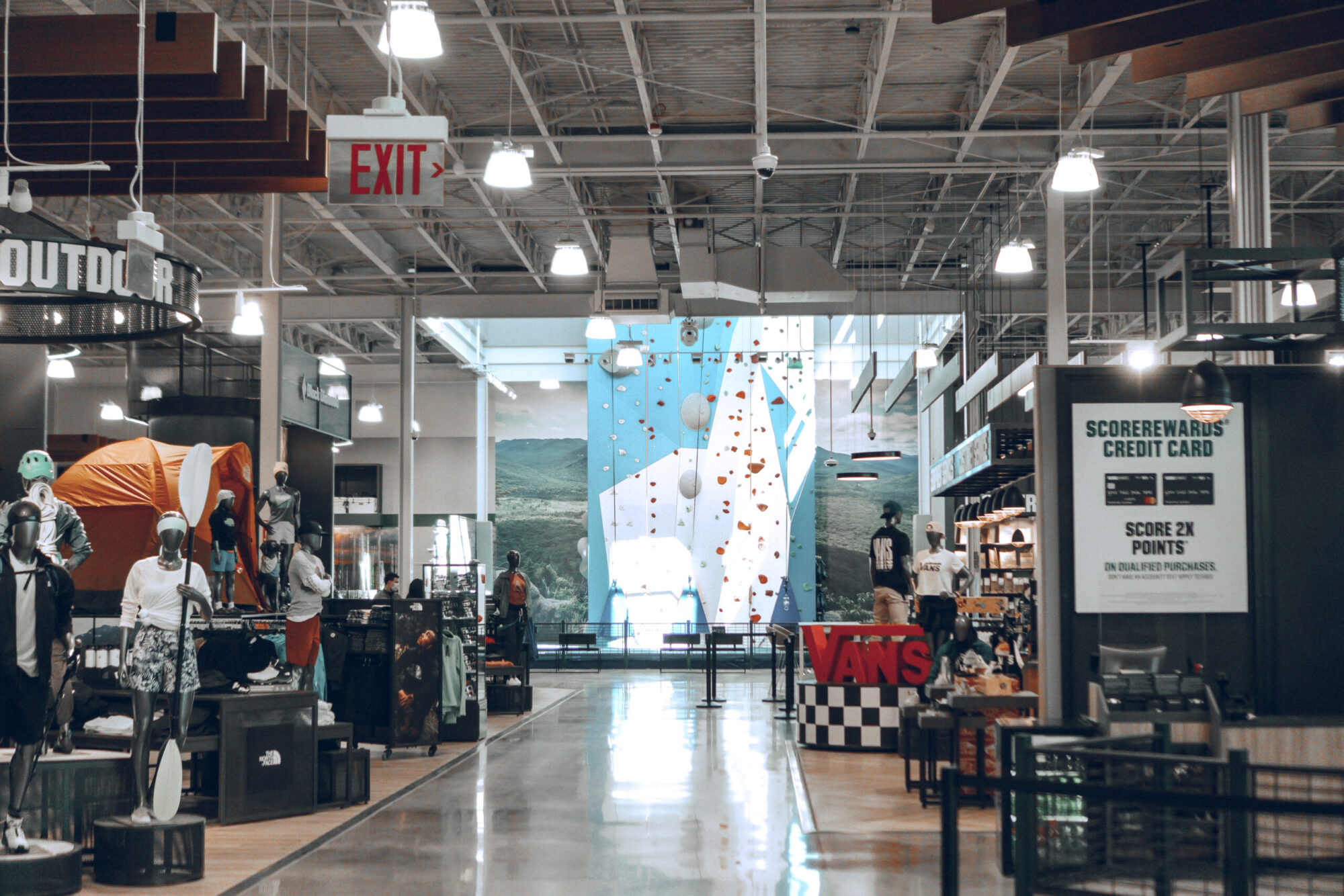 Lastly, the wellness area hosts early morning yoga sessions – be sure to check online for the schedule.
Service
The House of Sport features an on-staff PGA Golf Professional to assist with all of your golf needs.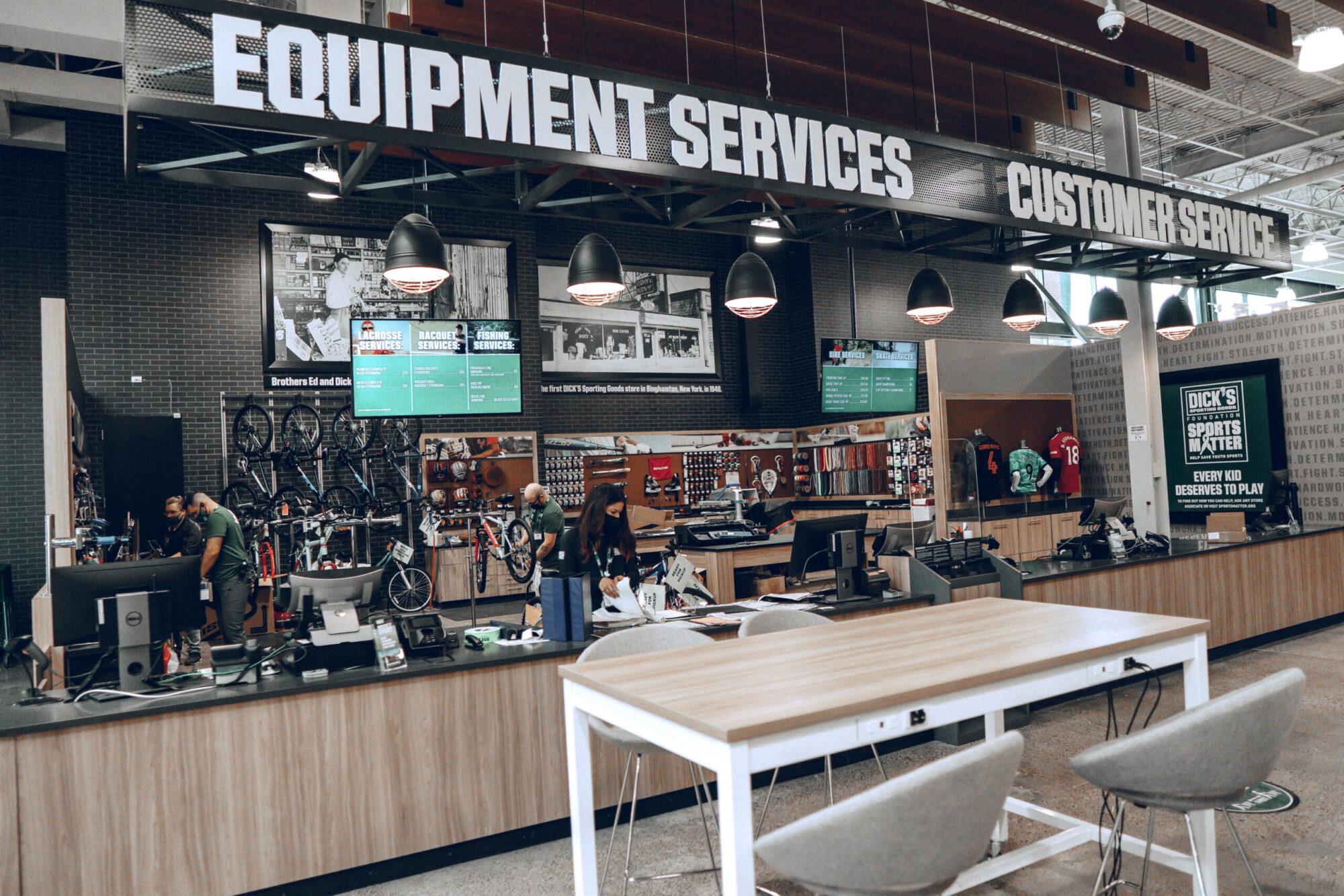 Another amazing service is a dedicated BOPIS (by online, pick up in-store) entrance and parking spots so you can get in and out – and with the largest selection of products at any DICK'S, this is a great way to get what you need, fast.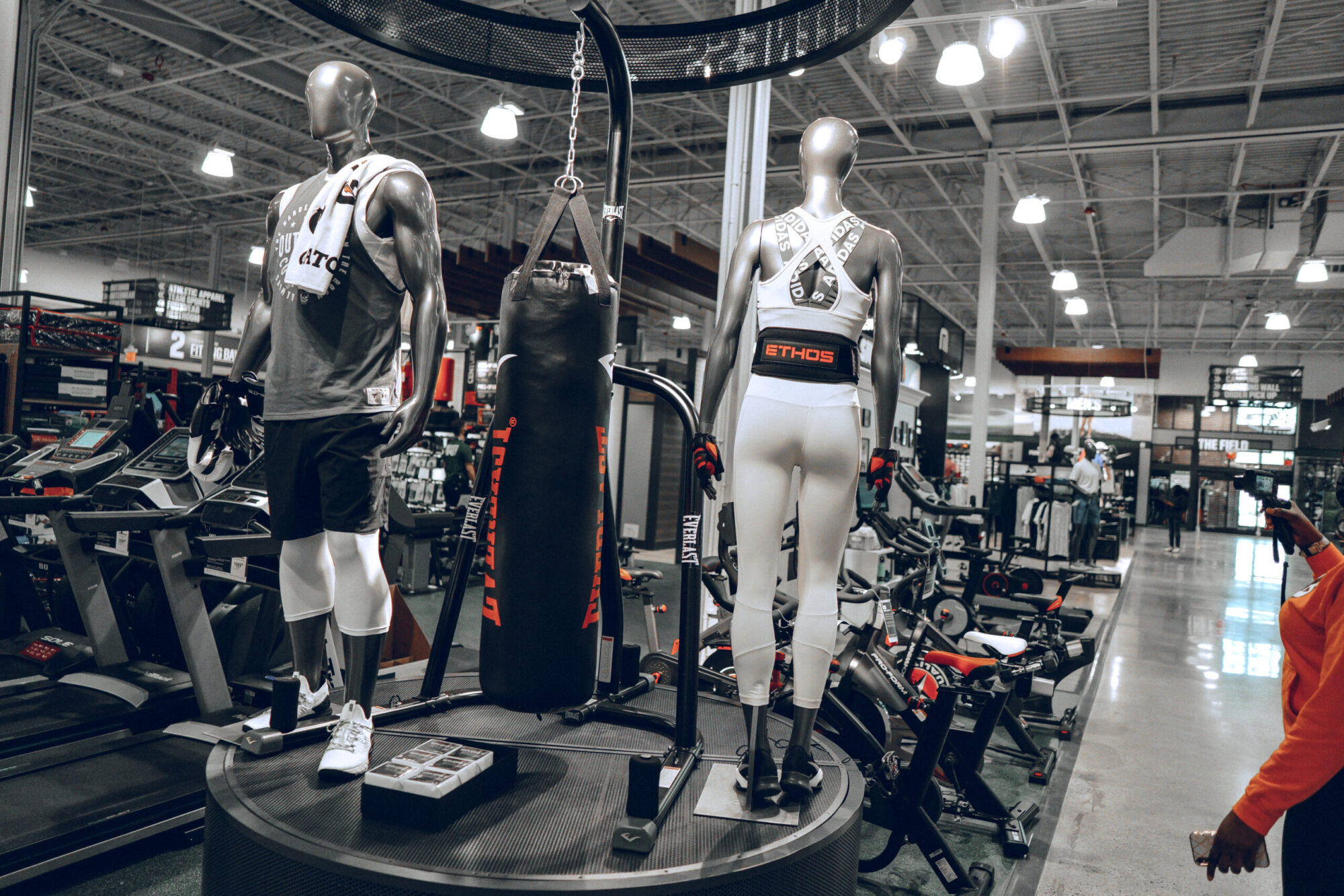 There's also a dedicated service desk that provides all sorts of additional services, including: baseball glove steaming and relacing; bat regripping, racquet and lacrosse head stringing; bike repairs; t-shirt pressing and more! Best of all, almost all services are approximately a one-day turnaround time.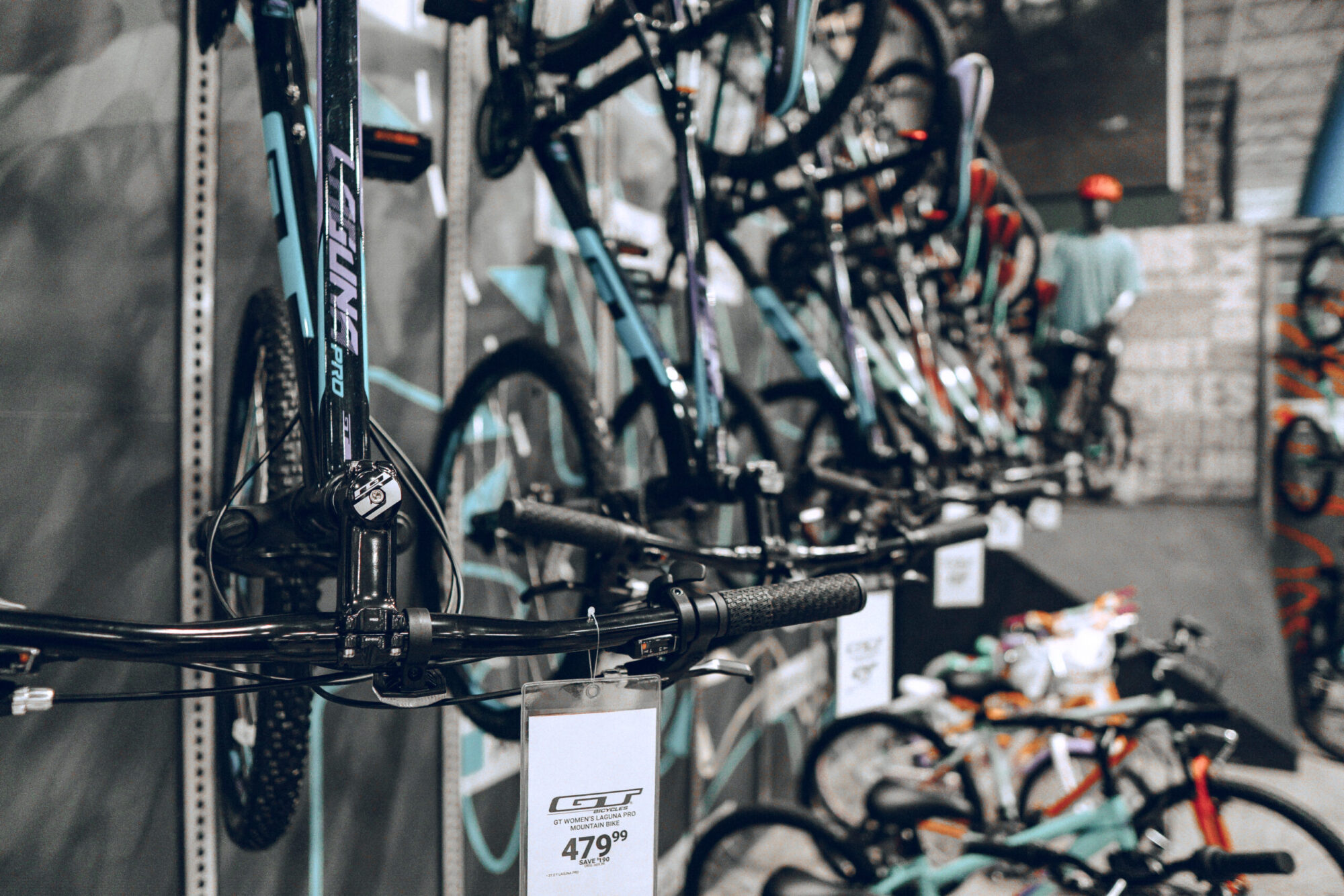 And if you're into trying out the rock climbing wall, there's always a professional rock climbing lead available for guidance and training.
Community
One of the coolest things about this facility are the huge photos all around the store, which I found out during my tour actually feature local athletes and little league players. Additionally, the Jumbotron screen at entrance broadcasts local/national games and events.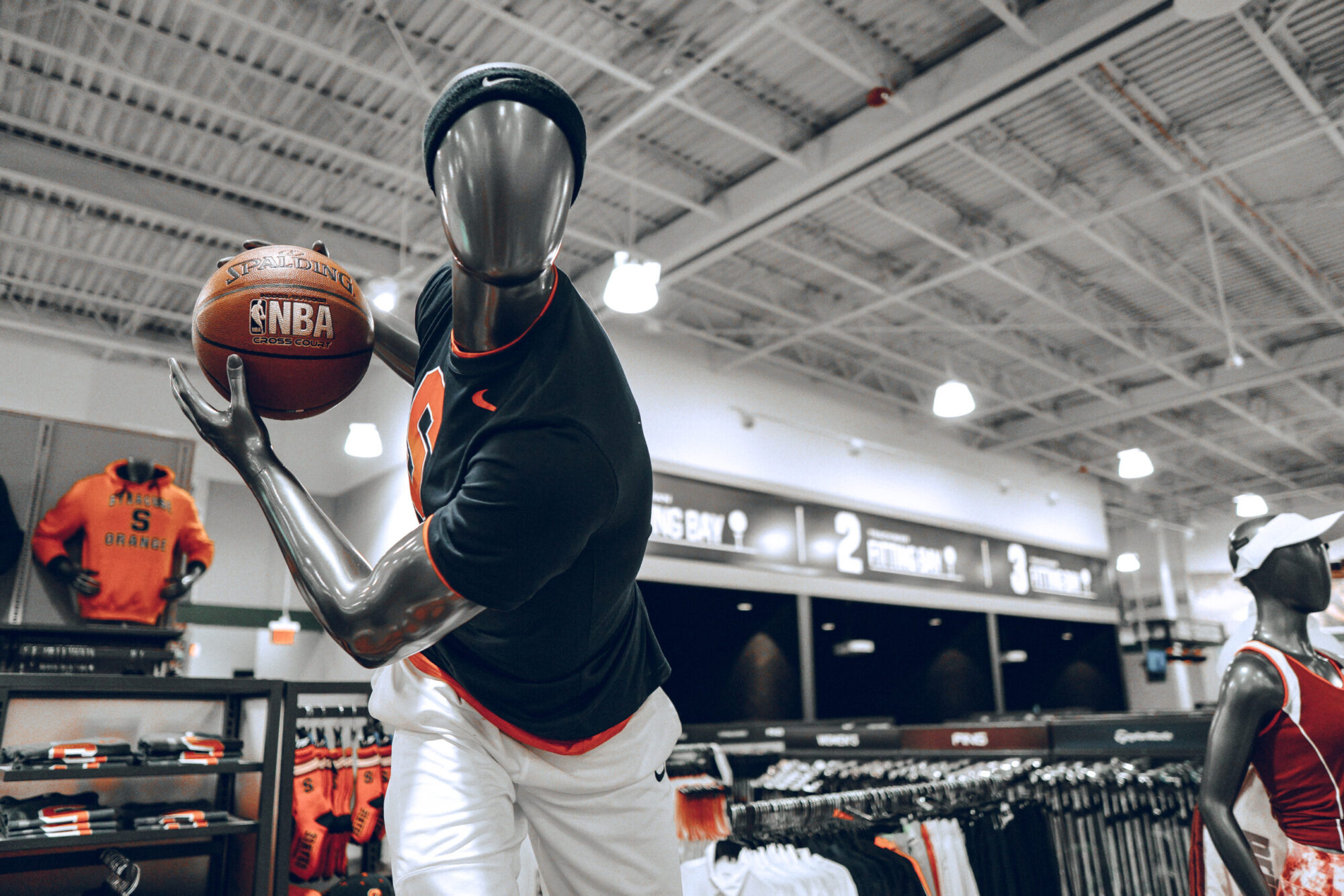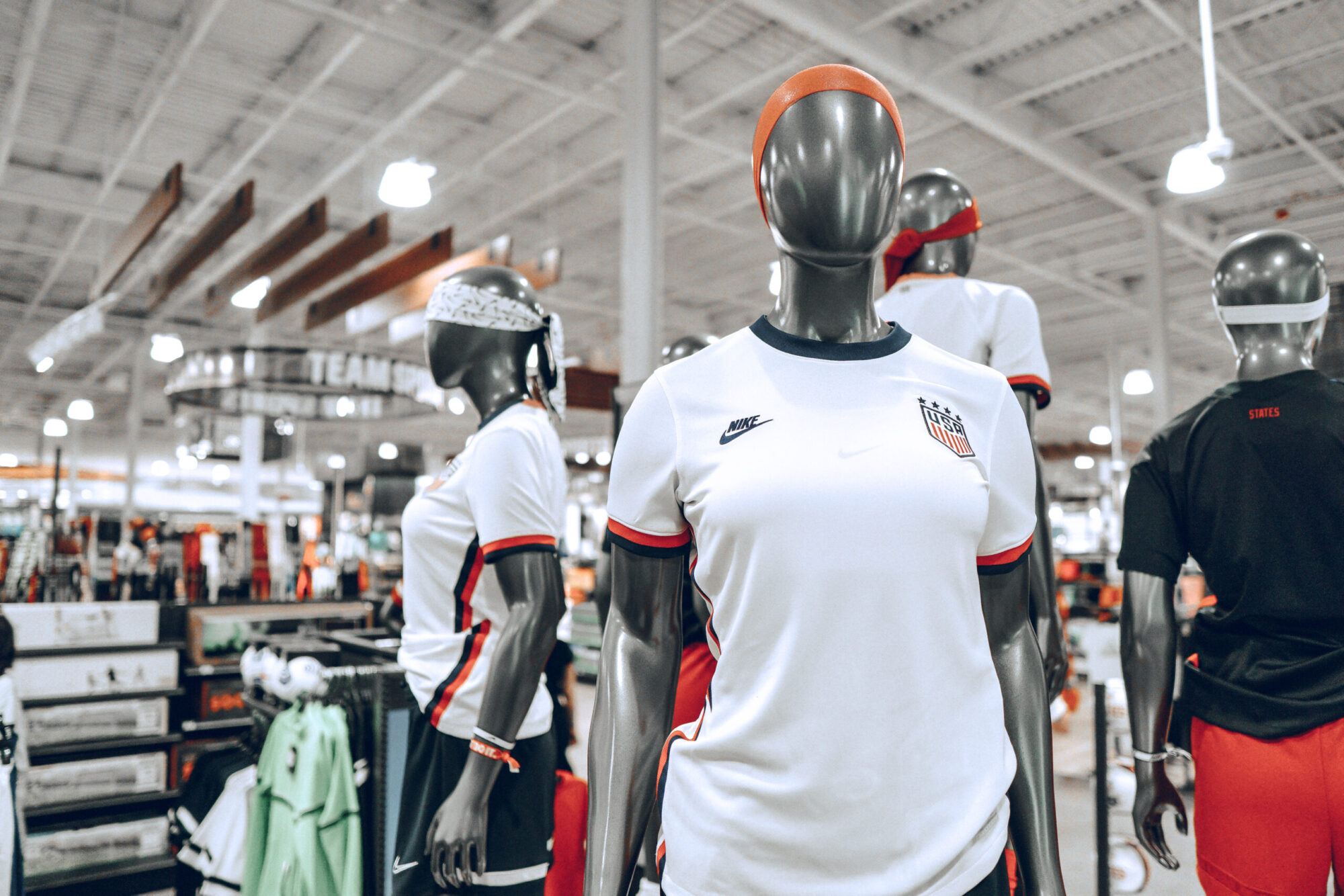 The House of Sport is open year-round and can used for events & programming like baseball/softball training, yoga classes, fitness boot camps, youth soccer clinics, community gatherings just to name a few.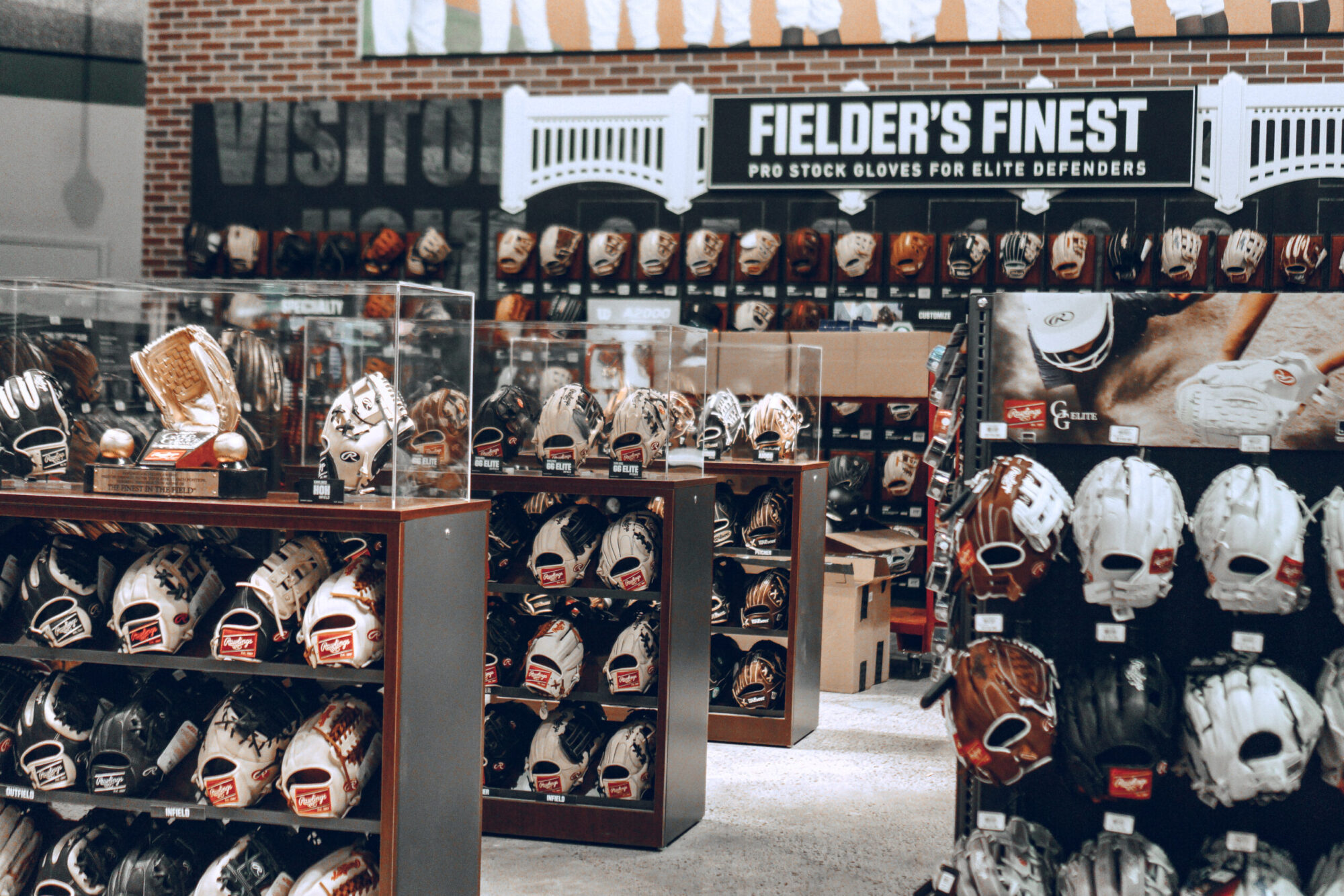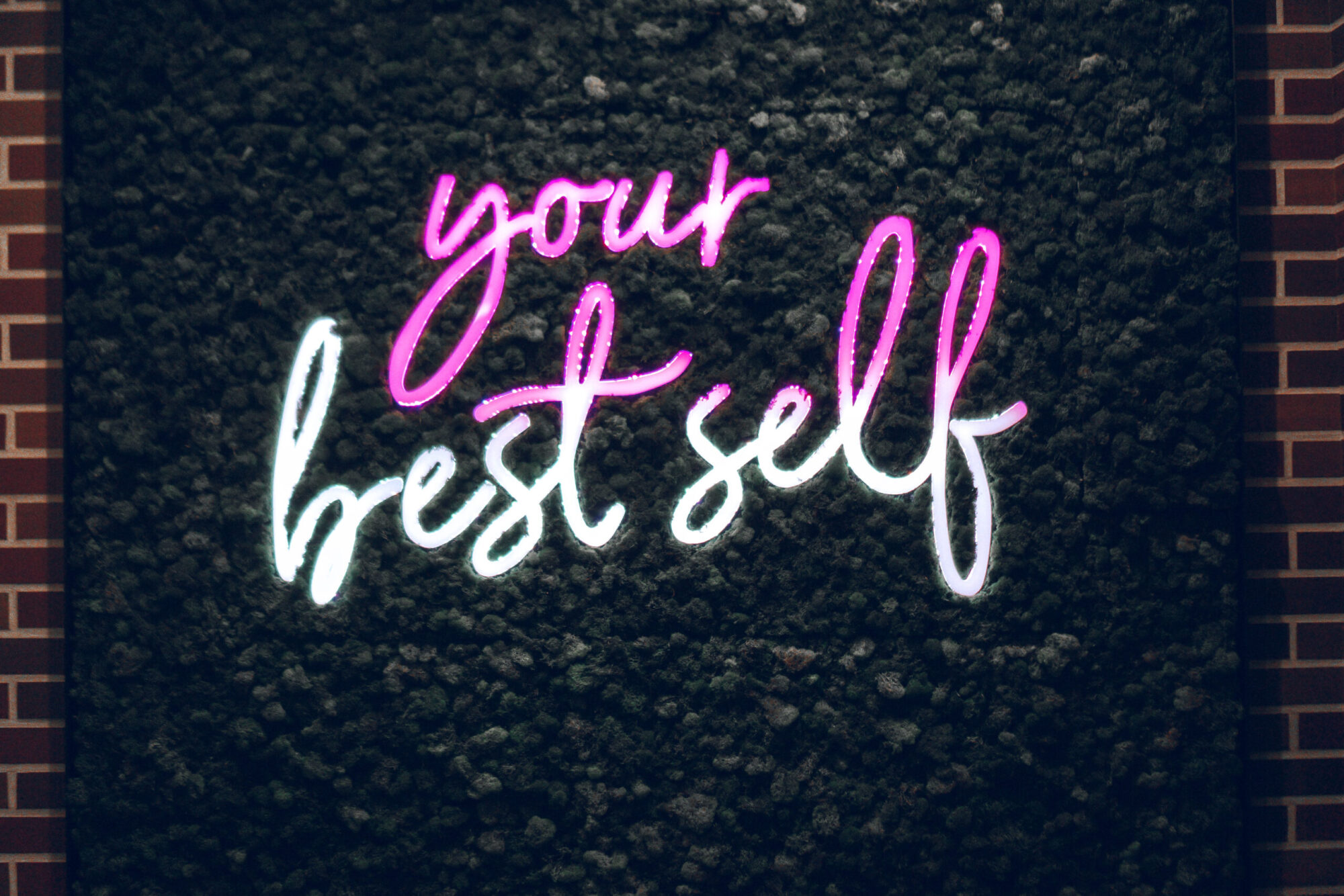 For more information on DICK'S House of Sport, please visit dicks.com/HouseOfSportROC.