Charlie's First Musical Toy: The Baby Einstein™ Magic Touch Piano™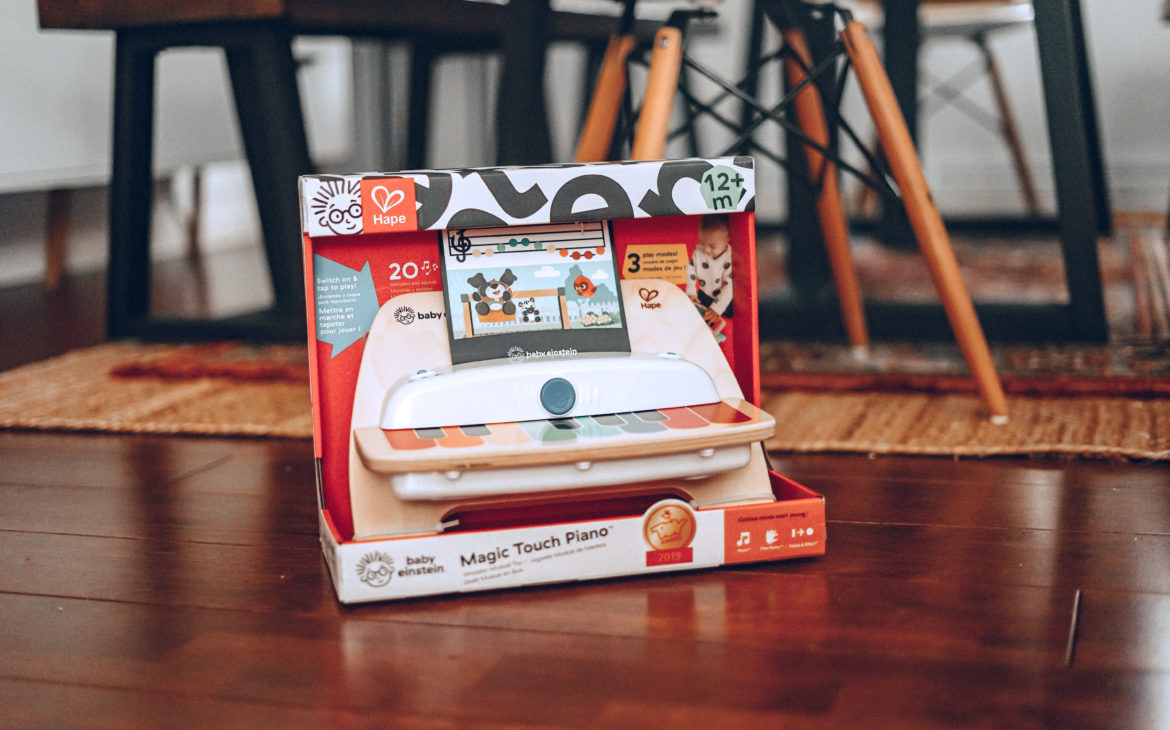 There's a vivid memory that always pops into my head whenever I think about how much music has influenced my life. I was in elementary school and had dug out a toy piano from when I was a toddler. I fiddled around with it and taught myself how to play some basic songs. Upon showing this to my parents, they both looked at each other and proclaimed "piano lessons!" I was thrilled, and I still retained most of the songs and techniques that I learned from playing the piano as a young child. It taught me basic music theory, scales, and helped me to be better at math in school. I always felt I had a leg-up on others because I had a foundation in music.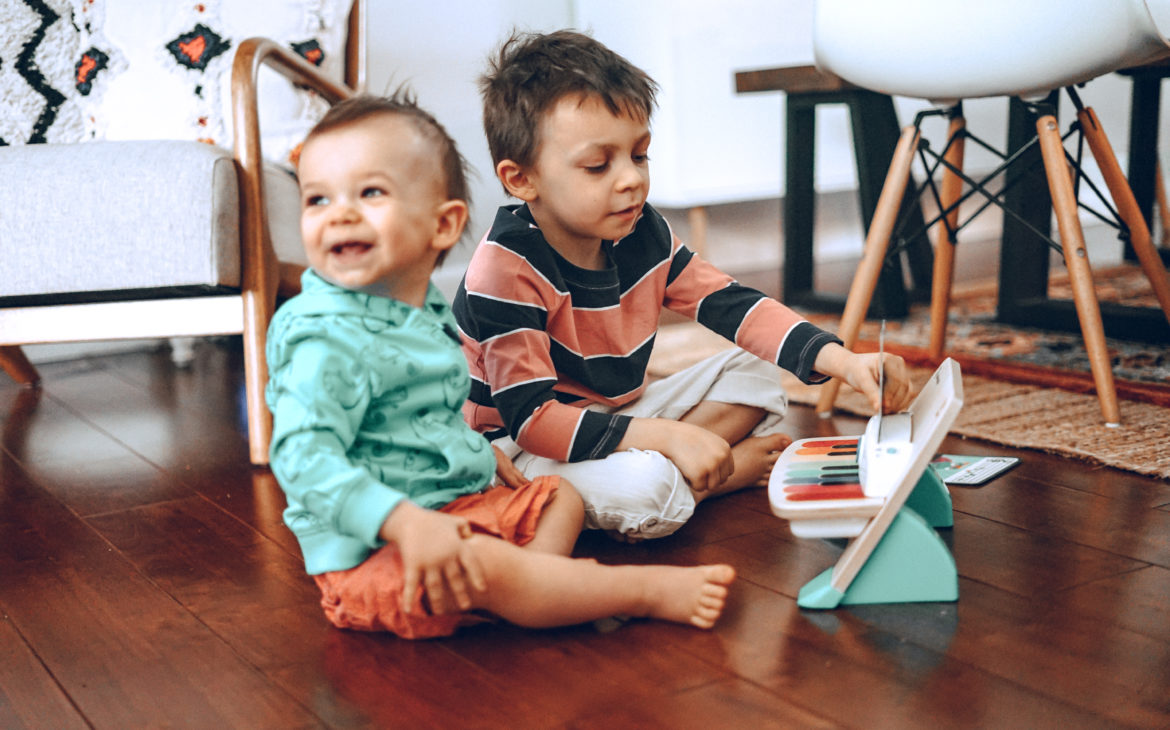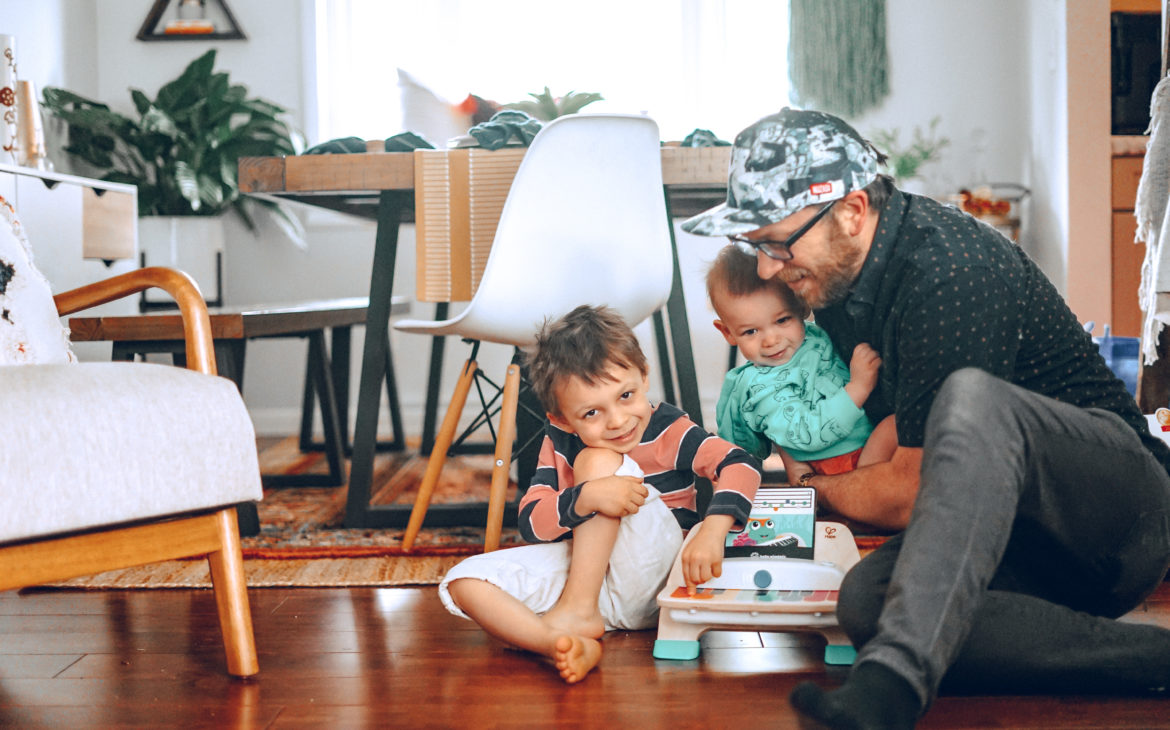 That's why I was thrilled to be able to partner with Baby Einstein and talk about the amazing Baby Einstein™ Magic Touch Piano™. I thought this would be the perfect musical toy to get Charlie's brain working in a new and fun way. The Magic Touch Piano features a wooden base with real piano sounds and two different ways to play. It encourages motor skills and cause-and-effect learning for our ever-curious toddler. What I didn't expect was for Fox, our older son to be so drawn to it. After Charlie had his time with the piano, Fox jumped in, switched over to the more complex mode, and started teaching himself the songs that came on the included "sheet music" cards. The notes are color coded and I could see his brain working to decipher the pattern to recognize the song that he was learning.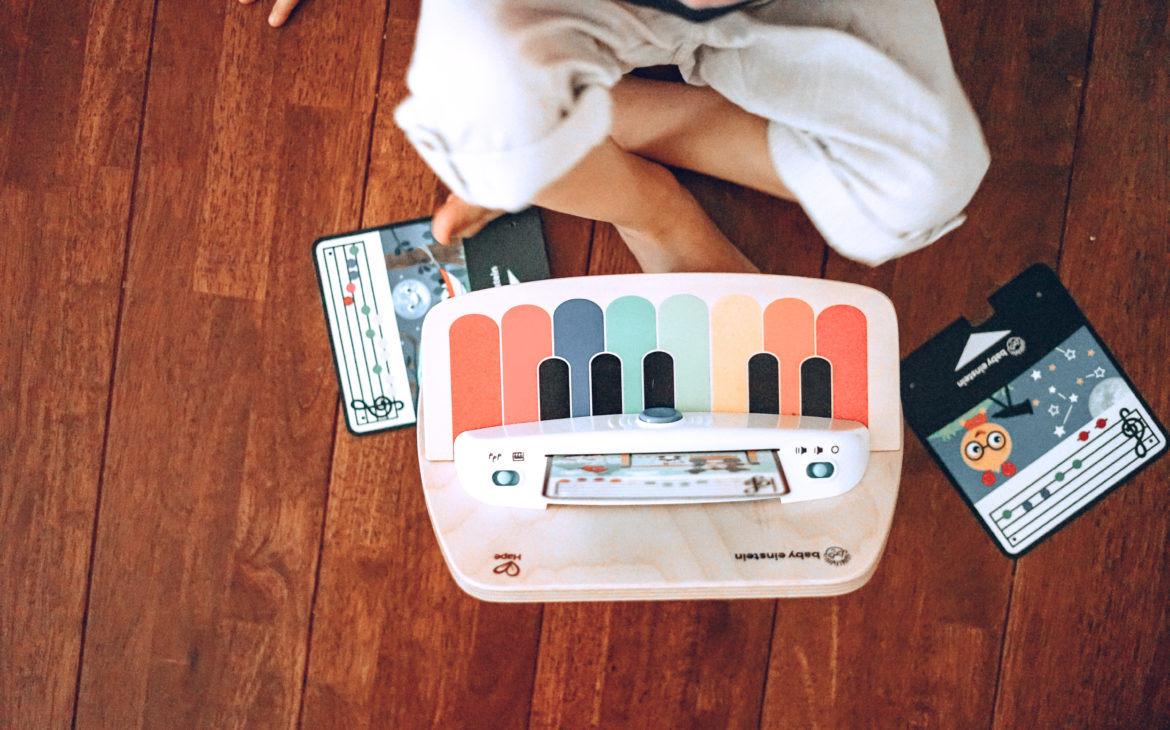 The funny part is that Charlie has never been a baby to get really into his toys, especially new ones, but the second he saw the Magic Touch Piano, he had to have his hands all over it. Even the act of sliding the cards into the reader slot became a favorite of his, as he practiced the fine-motor skills of lining up the thin card in the slot, which triggered a delightful confirmation melody to start playing.
Be sure to click here to automatically add the Magic Touch Piano to your Target cart for delivery or pickup, and keep the little one(s) busy and learning a new musical way of playing and thinking. It will be a pleasant surprise and a nice change of pace – even for your older ones who are starting to get interested in music.