Fox's Favorite Activity of the Evening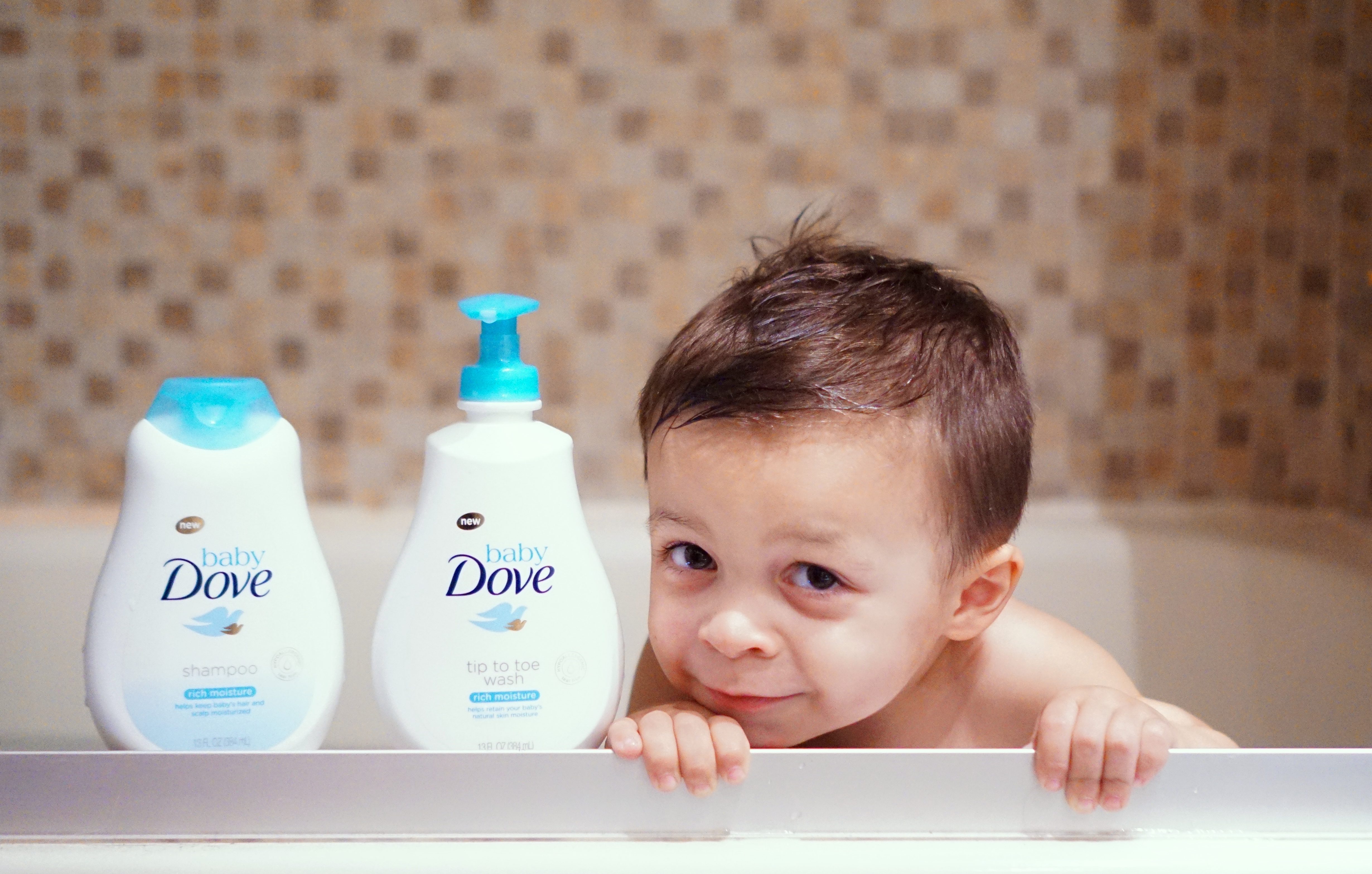 I haven't written a ton over the last six months or so about Fox -partly because I've been totally head down with designing and other work, and partly because he's been progressing so fast that it's hard to keep up with him!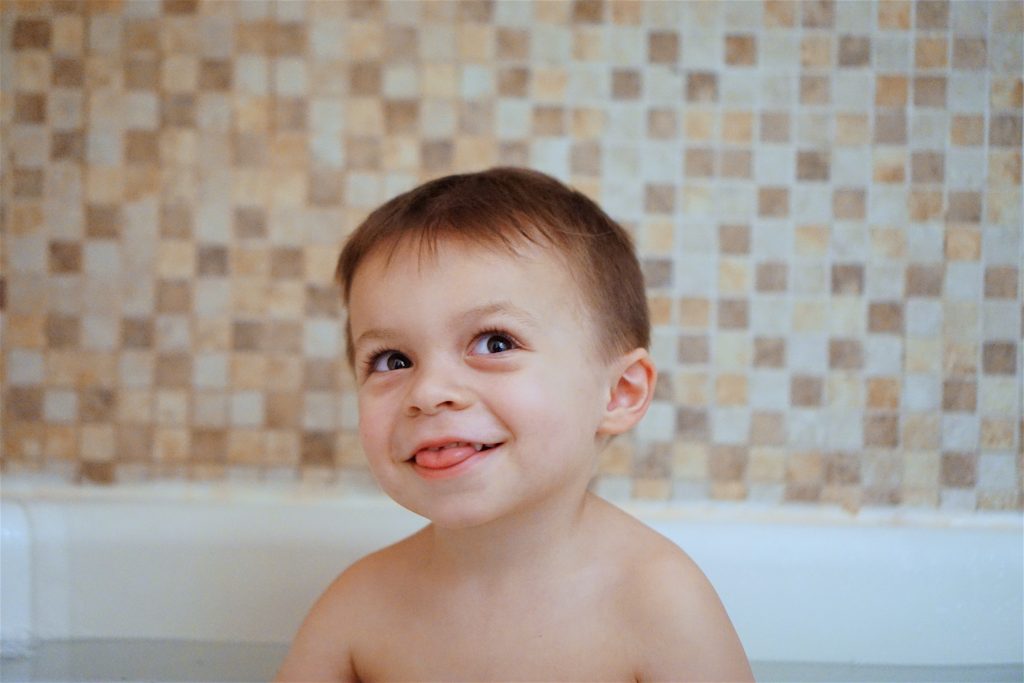 He now goes to pre-school five days a week and to say that he's utterly obsessed would be a massive understatement. Every minute of every day that he's home, he's asking when he can go back. He loves his teachers and all of his friends, and (fingers crossed) looks to be totally potty trained with the help of the staff there. It's been an amazing experience to say the least.
The only downside is that it has severely limited the amount of time that Sarabeth and I get to spend with him during the days, so we focus our family time in the afternoons, evenings and bright and early mornings. His favorite daily routine (semi-daily, who am I kidding?) is to play with all of his toys in the bath.
We'll put on music and turn washing into a game, which gets him every time. He loves to wash his arms and legs and even demands to dump water over his head when it's time to wash his hair ("Gooey do it!").
For a while we struggled with what type of soap/body wash/shampoo etc to use for him, as some were harsh, or drying, while others felt like they did nothing to actually clean or moisturize. It wasn't until we landed on Dove Baby products that we found our match. The head-to-toe wash is perfect for lathering and always removes the seemingly daily arm and leg drawings by our little Picasso.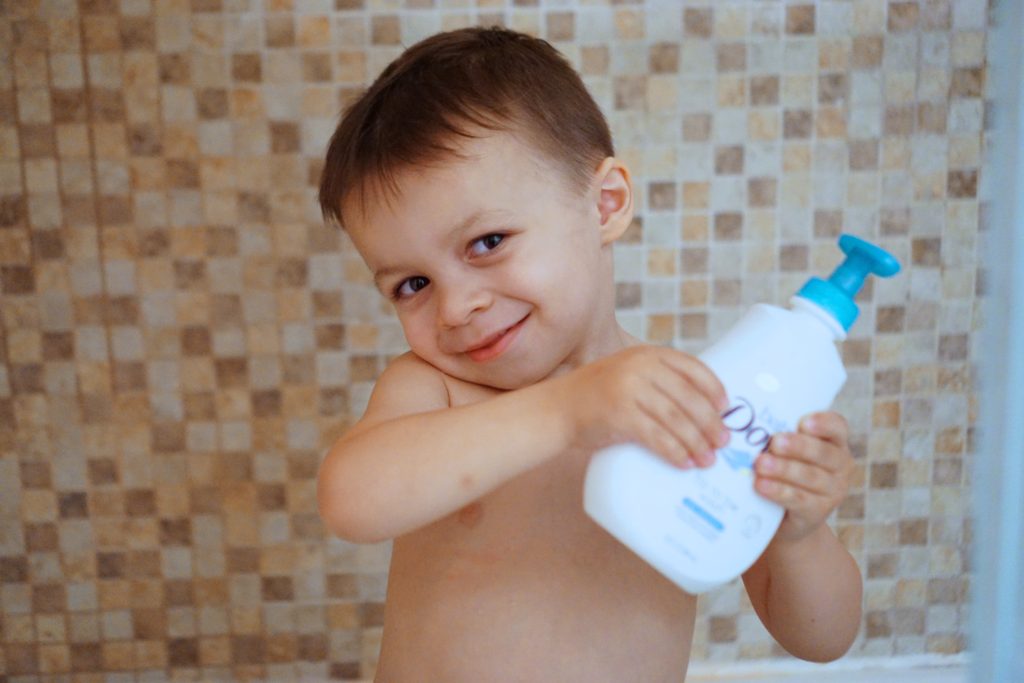 What really got me was the Dove Baby Shampoo – not only is it tear-free, which is a necessity with our guy, but it leaves his normally wirey hair soft and light every time we wash it. After drying off, we always follow up with some Dove Baby Lotion, which I'm convinced has some magic "baby-go-to-sleep" powers.
Last night we had an especially proud moment though. After his bath and little lotion massage, he requested us all to go to bed. Without hesitation, he went and laid down while my wife and I discussed plans for today. It wasn't 10 minutes later that we realized he had actually put himself to bed – a first in this kid's life.


We're sticking to this routine, as it has provided amazing bonding moments for our family, and Fox has really turned a corner when it comes to loving things that are good for him. Do you have any routines that have caused major shifts in your baby's behavior or rhythm?