Get a Grip with PlastiDip Craft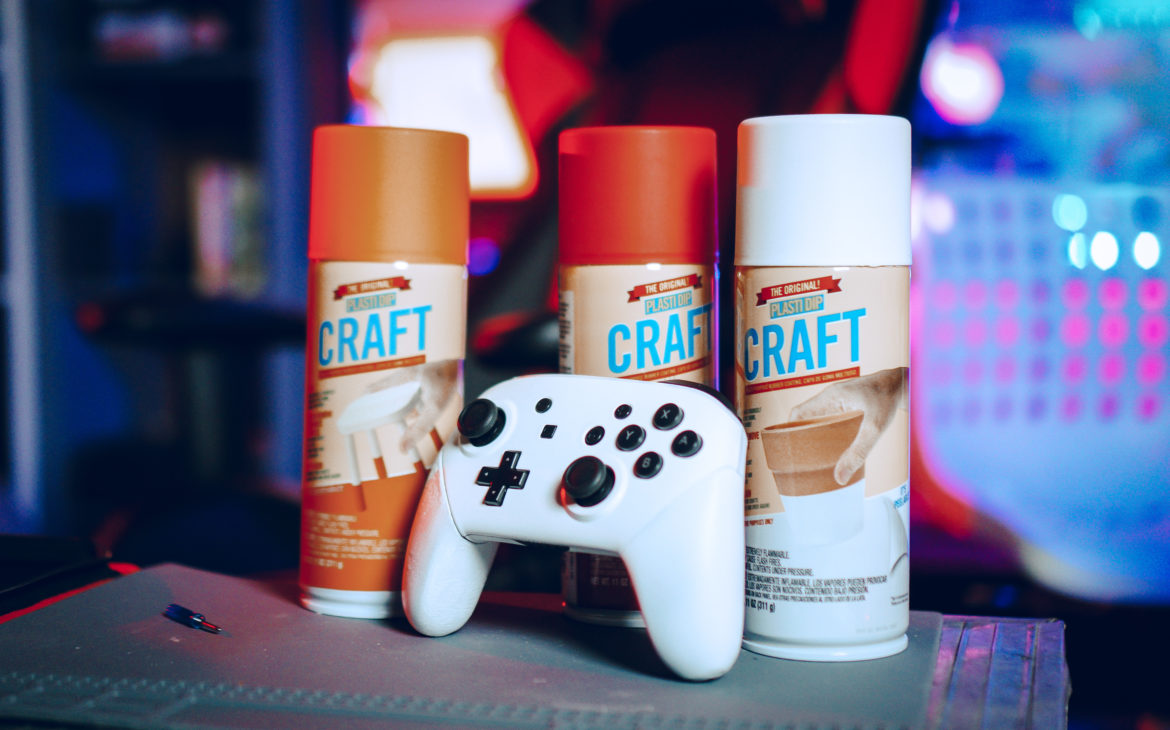 This is a sponsored post written by me on behalf of Plasti Dip. All opinions are 100% mine.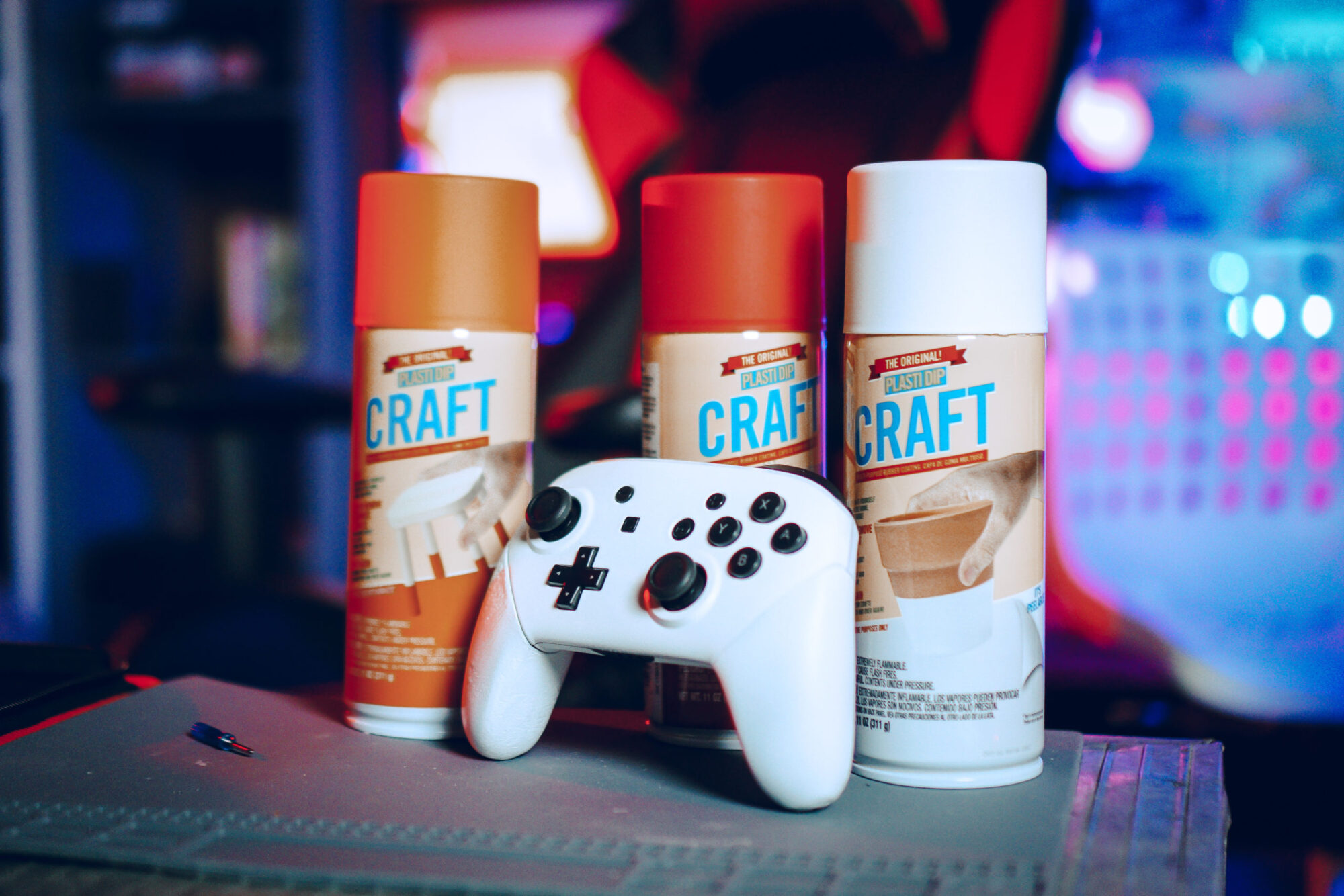 Over the last couple of months, I've found myself tinkering with things a bit more than I normally would. Gadgets, game consoles, controllers, and more. I've been picking up tools, soldering irons and more.
One thing that has always scared me is re-painting plastic parts on my gear. The finish when hand-painting always feels weird or streaky, or the paint chips off the first time you touch it.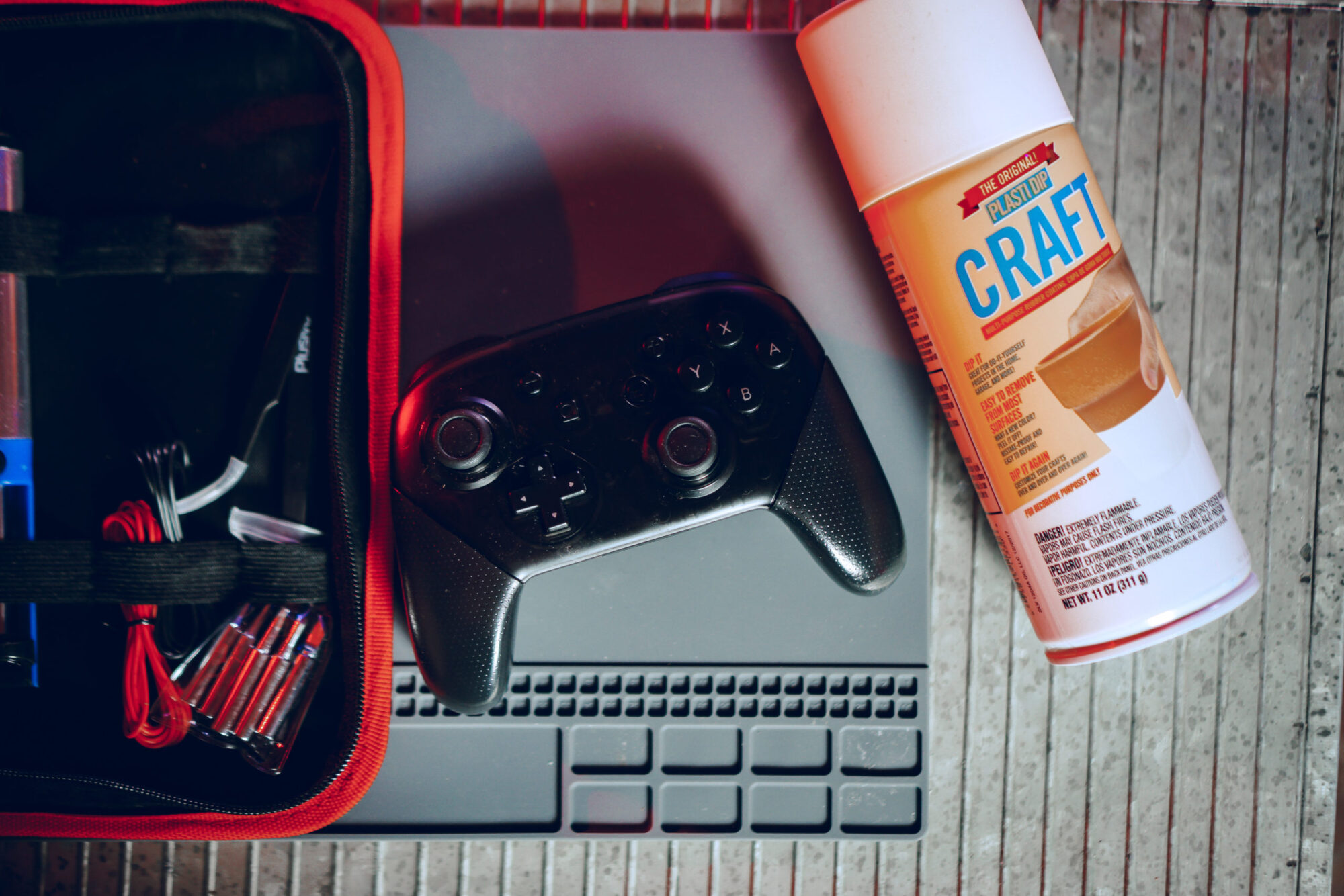 I'm here to share a huge secret if you're interested in repainting anything as either a DIY, a craft or similar. It's the Original Plasti Dip – an air-dry, specialty rubber coating in an aerosol spray that leaves an even rubberized layer on top of whatever it is you have chosen to recolor. The finish is matte and firm, and feels like professionally produced finish.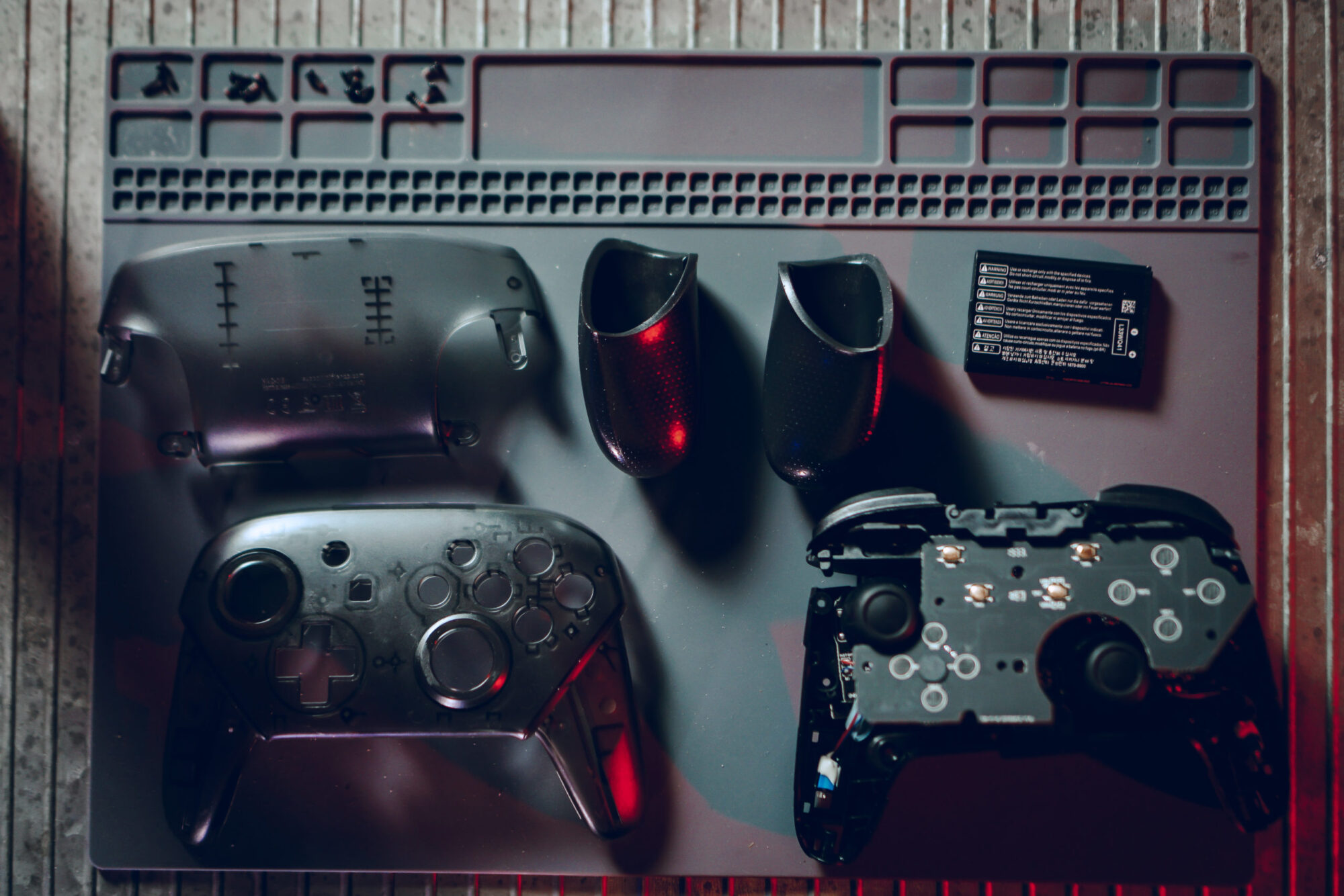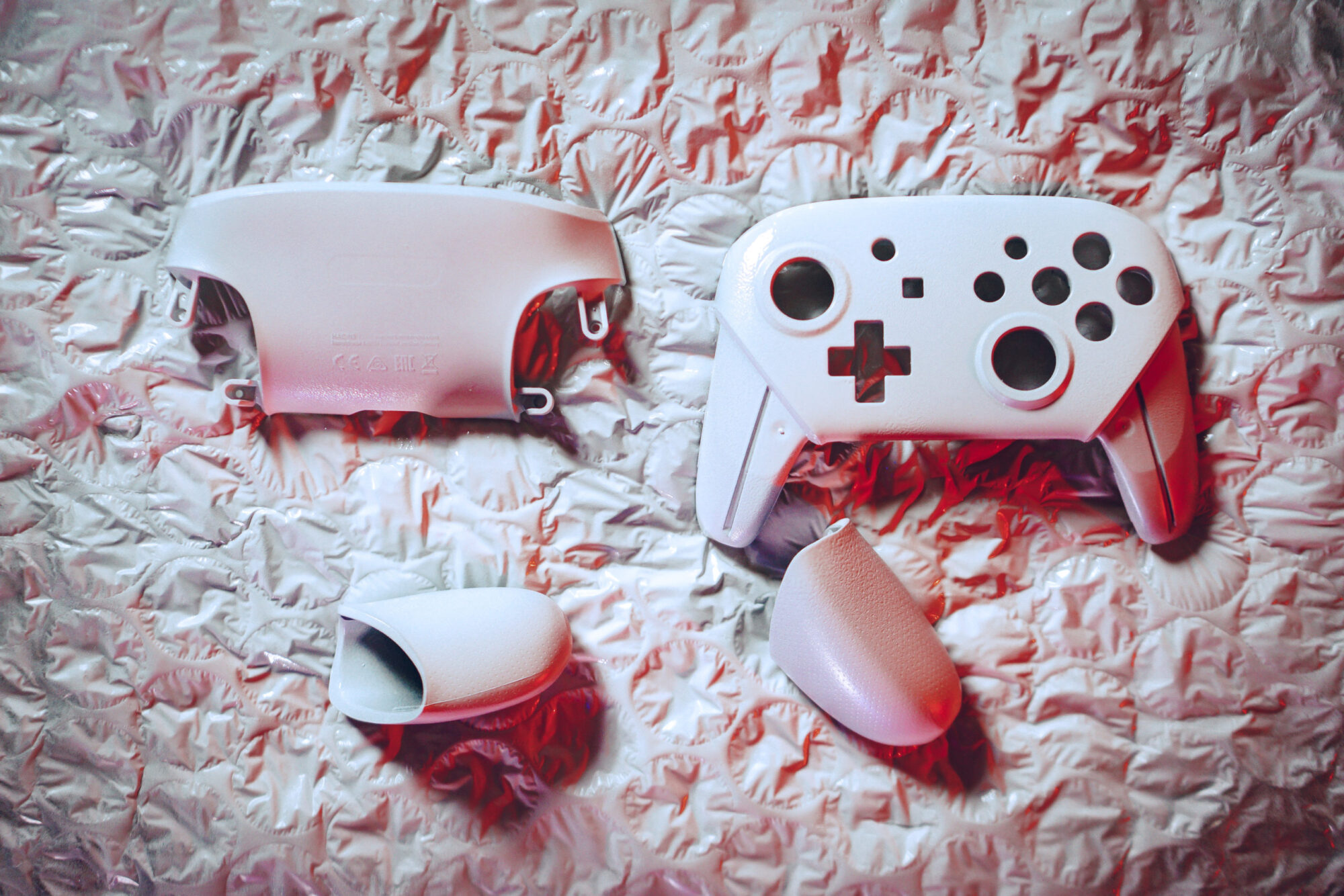 For today's project I grabbed on of my Nintendo Switch Pro controllers. Originally they come in a semi-translucent black finish with opaque black grips. I thought that this would look absolutely stunning with an all white finish (leaving the buttons and thumbsticks their original black).
I began my removing the screws that hold on the lower grips. about four more small screws and I had the back panel off. A handful more and I was able to lift the front face from the "guts" of the controller.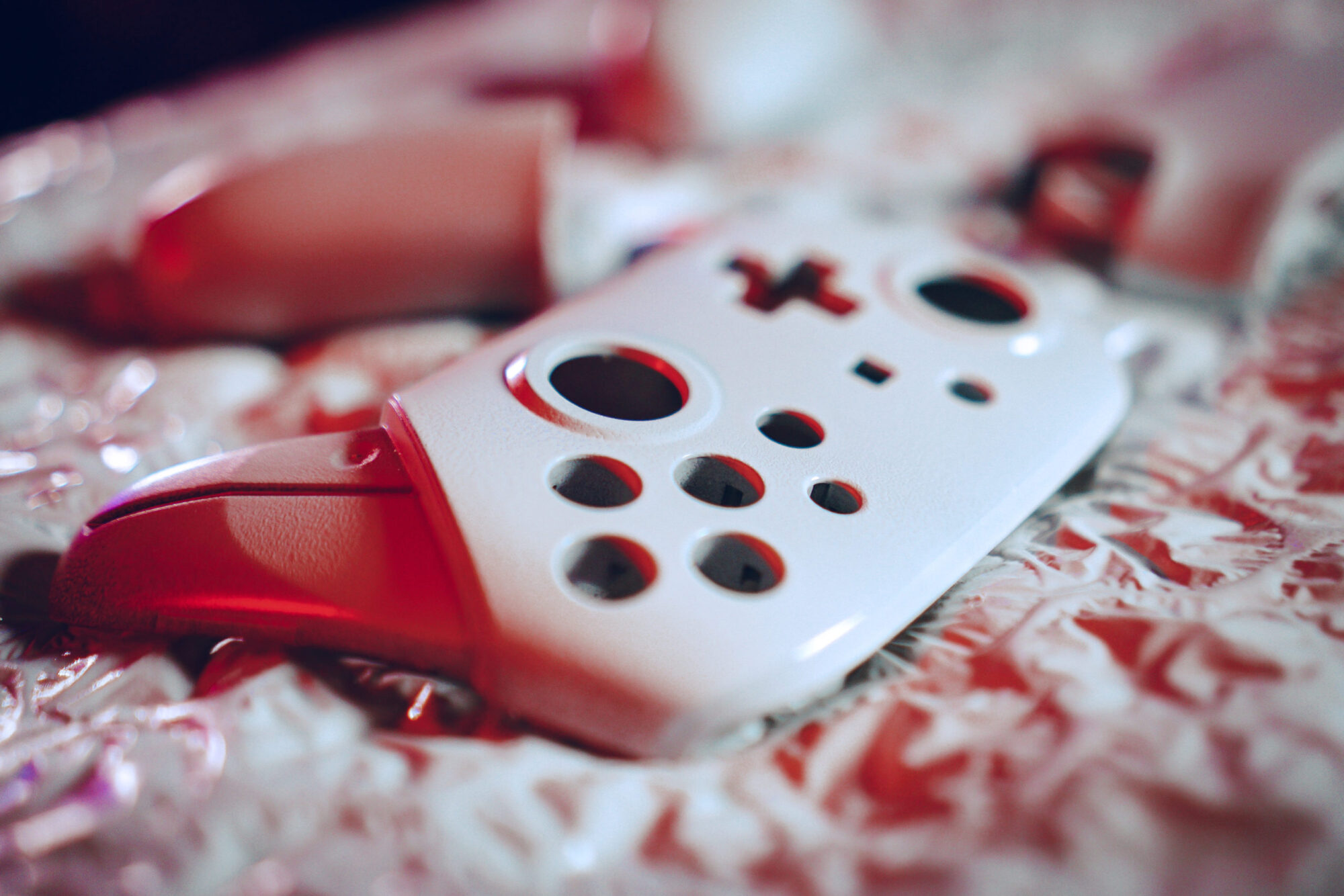 I laid out the parts and used the Crisp White Plasti Dip Craft to coat all the parts in a thin layer. I waited about an hour and re-coated all the parts. I did a third coat before calling it a night. the next day I flipped the grips and did a fourth coat to make sure all of the exposed edges were fully covered.
That evening, I quickly reassembled the controller. I was shocked how "grippy" the finish was. The texture was very high quality and extremely easy to hold without it slipping around in my hand like some plastic controllers tend to do.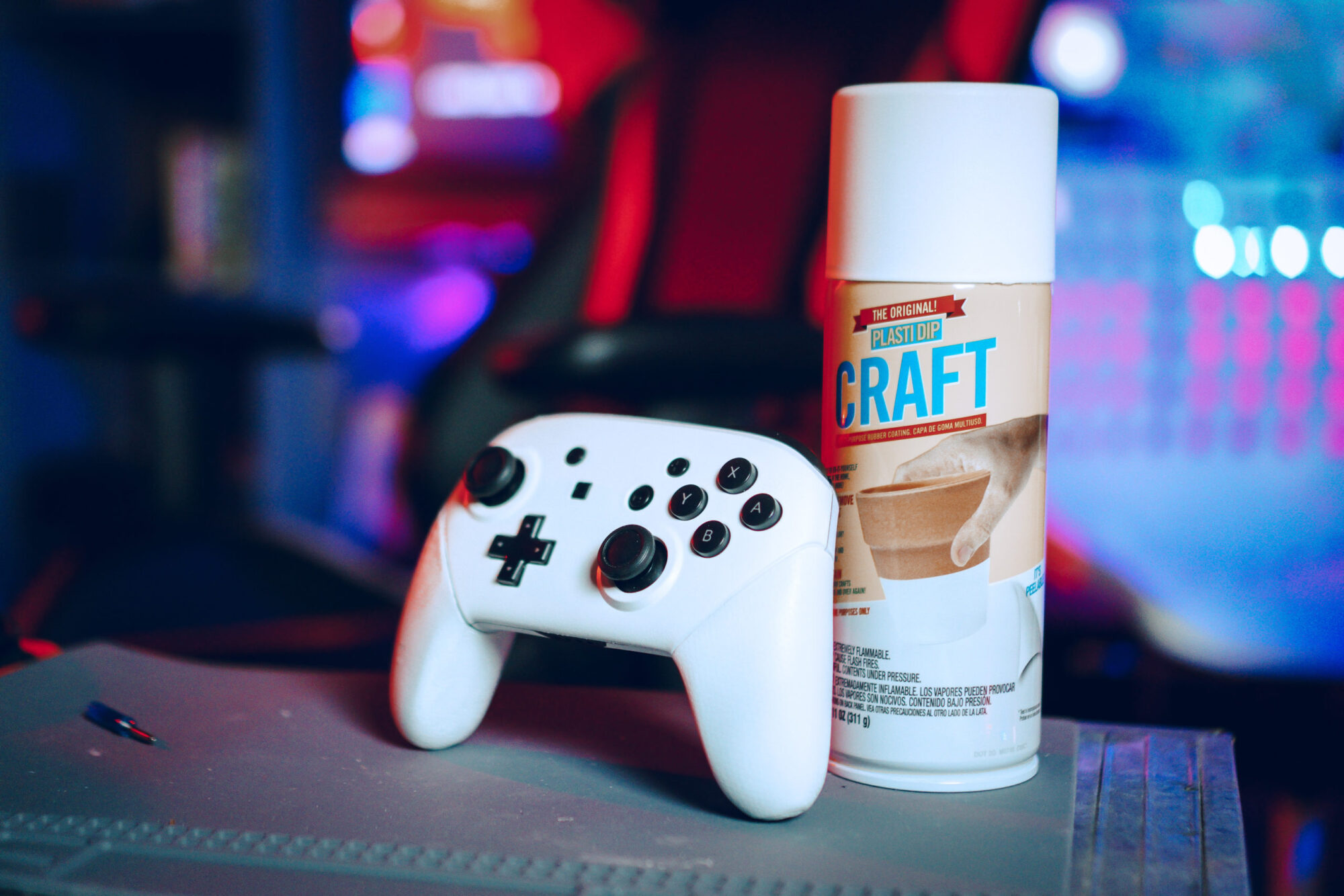 I'm excited to see what else I can "white-out" now that I see how truly easy of a process it was and how high quality the end product came out. If you want to join in, be sure to Get yours at Amazon!
What's even cooler is that Plasti Dip makes "enhancers" – sprays that change the look of Plasti Dipped items. I think I'm going to add the Plasti Dip Craft Pearlizer to this controller to give it a pearlescent finish – which would match my Rocket League paint just perfectly. They also offer a "Metalizer" and a "Glossifier" which would be amazing options to try out also.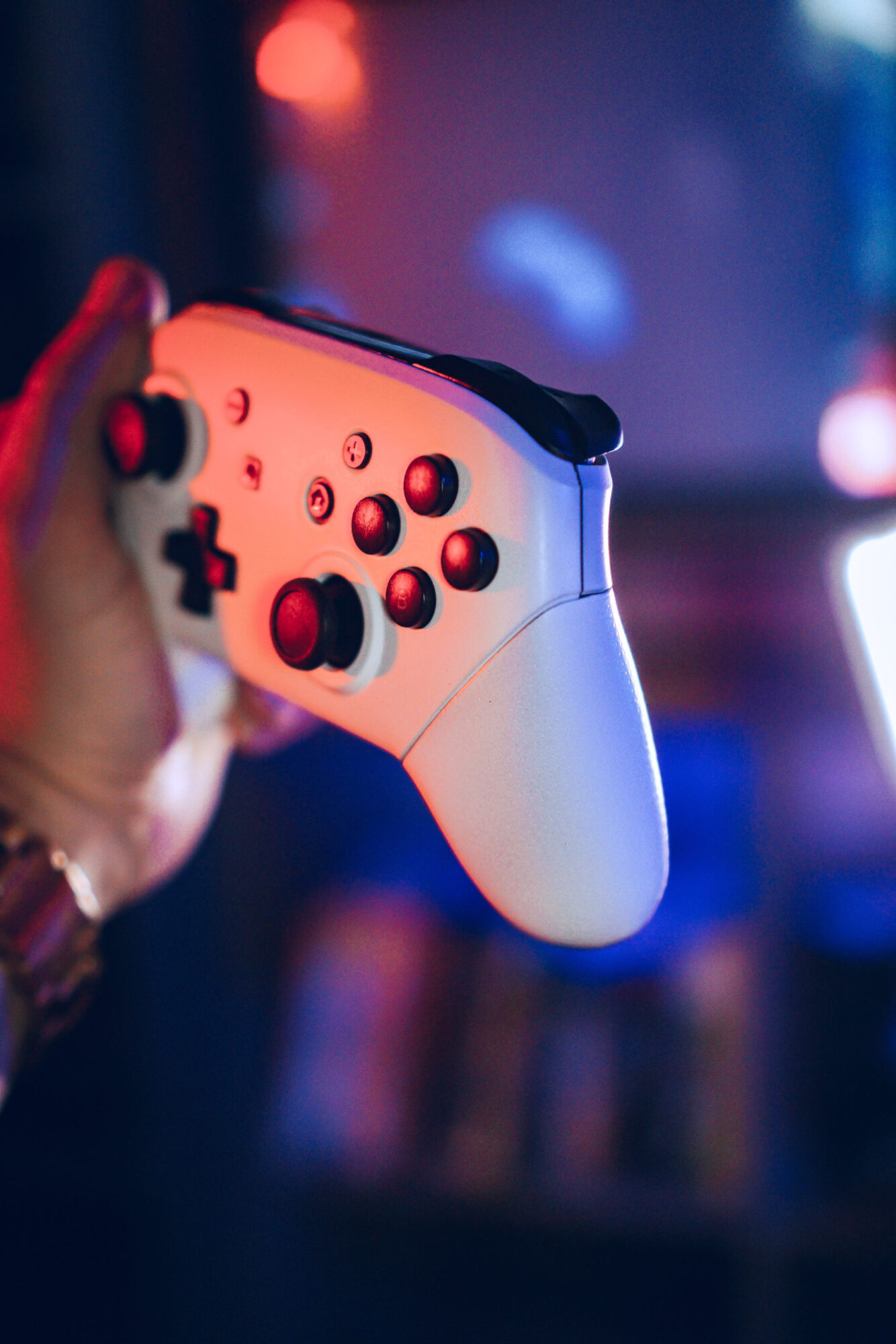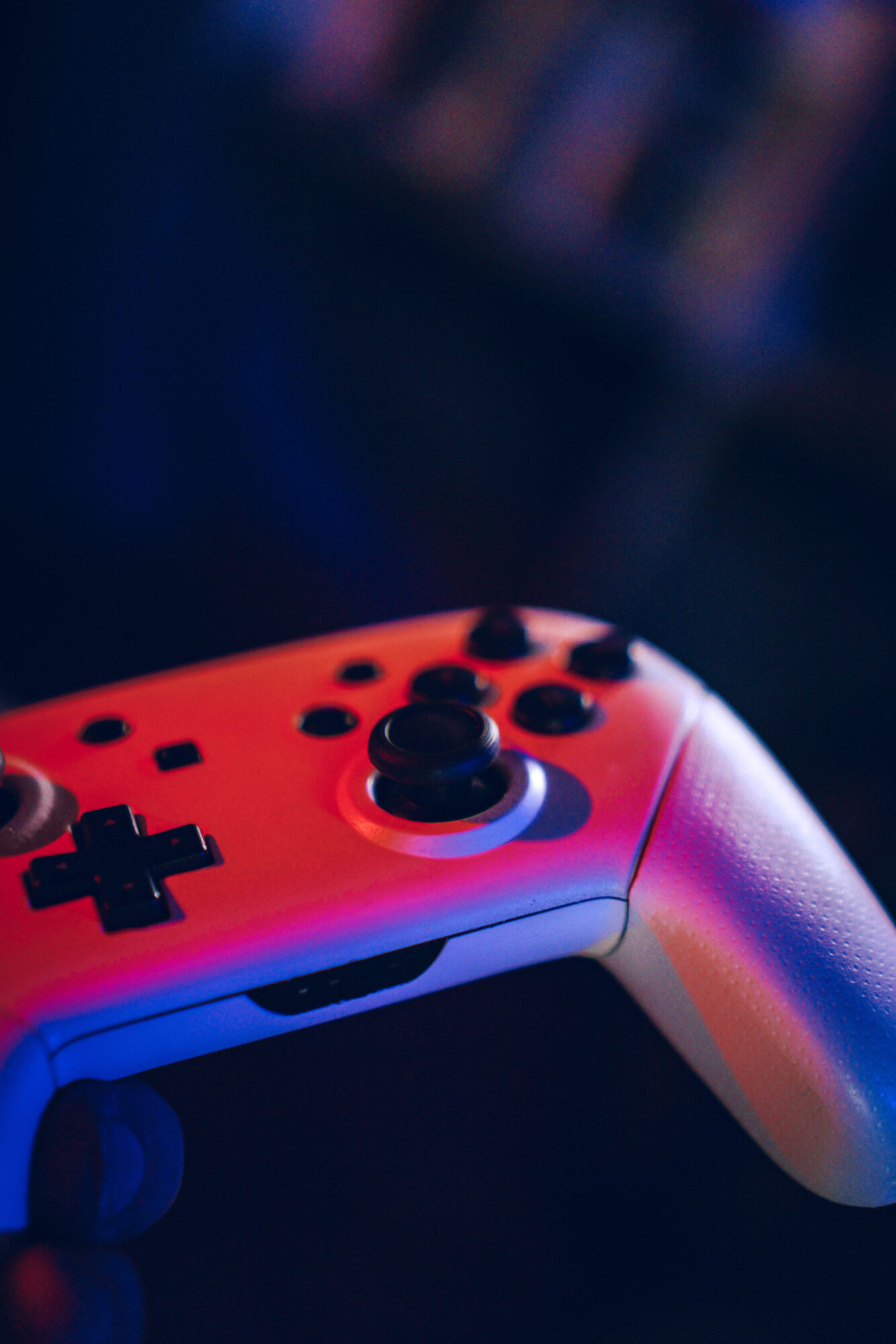 Here's the best part though – while Plasti Dip is resilient, high quality, and sturdy – if you want to remove, it can be peeled off if you ever want to return your item to its original form. So there's essentially no harm in trying out different colors for your controllers.
If you could add a thin rubberized coat of color to any of your peripherals what would it be? Be sure to Shop now on Amazon! I'm excited to go around the house and find things to Plasti Dip!
Cheers,
Ty