A Life Update & Why I Bought 2 Nintendo Switch Consoles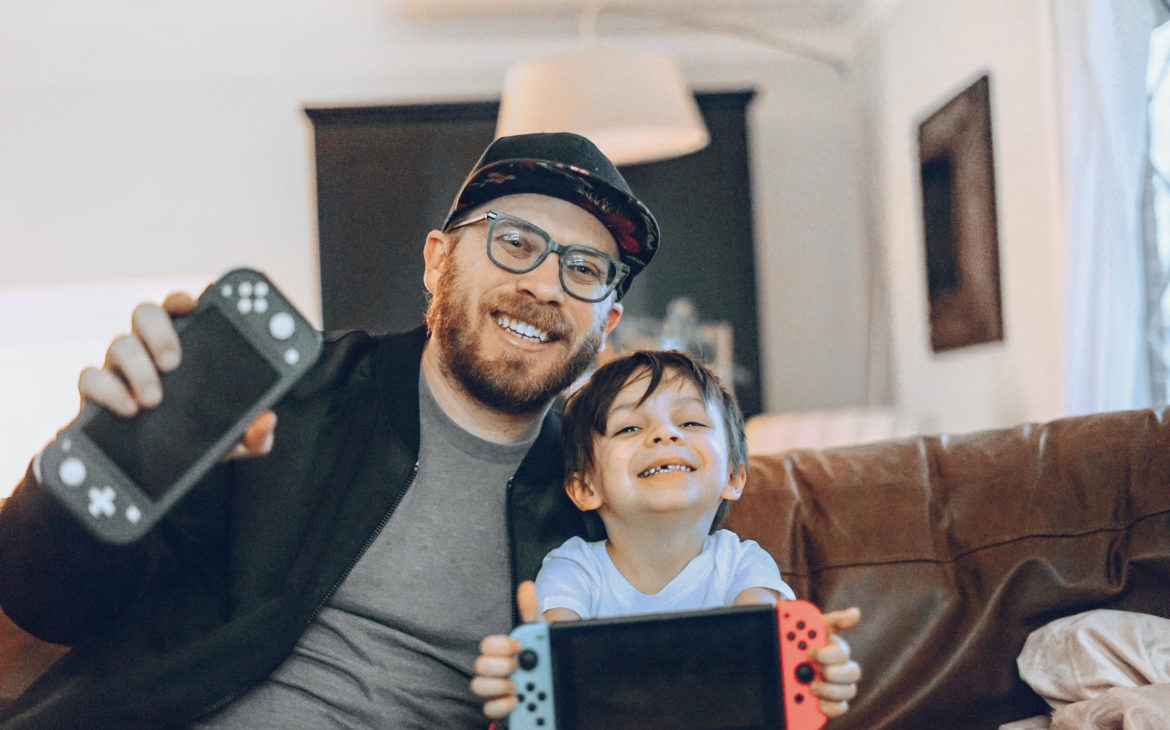 In 2017 when the Nintendo Switch launched, I was in a very different place in my life. My son Fox had just turned 2 years old, we were living on an extremely tight budget in Los Angeles, and free time was essentially nonexistent. I had my Xbox One from before Fox's birth, and both my wife and I had 3DS systems. But to be honest, none of the consoles got much use. I even let my Xbox Live Gold account lapse for most of the year. Frankly, video games were not something that sourced much joy for me with so many more important and crucial things happening in my life.
A year later, we made the tough decision to pack up our lives and bid farewell to California and move to New York. I picked up a full-time job as a designer and developer for a boutique ad agency, we were close to my wife's family, and our quality of life immediately and dramatically increased. We made adjustments to our blog business models to free up time without sacrificing income. A year after our big move, we welcomed baby Charlie into our family.
Fox had just turned four and discovered a new love: Kirby. He wanted to watch everything Kirby – walkthroughs of games, the anime series from the 90s, even weird acted-out unlicensed stuffed animal stories on Youtube. The next target was our 3DS systems. I loaded up all of the Kirby games I could find, and he was enamored. I dug out my original Wii console and hooked it up permanently so that we could play Return to Dreamland together. We beat it soon after. Then he deleted the save file so that we would have to do it again, this time getting 100% of the gears. It wasn't long until he had his sights set on the ultimate goal: "Friend Kirby" as he called it – Kirby Star Allies for the Switch.
Now over the previous year, I had seen my intense love of gaming return, fueled by my son's enthusiasm. I was excited again! I built a RetroPie install as my hub for classic games that I could introduce my family to, and even finally bought a second controller for my Xbox. But there was something that had been eating at me, an itch that I couldn't quite scratch. I wanted my console games in a format that I could play whenever/wherever. Between watching kids, making food, working in and out of office, there's rarely a time that I stay in one room for more than an hour or so. And when we do, we like to spend quality family time together. At the same time that Fox was expanding his wish list of games that he was wanting to play, I had subconsciously started forming my own list. It was shortly after, in the Fall of 2019 that my wife and I decided that Fox's big present for Christmas that year would be a Nintendo Switch and a couple of games that he had been asking for (including Kirby Star Allies of course). We would both get what we wanted as I could pick up the games that were on my list.
It hit me as I was ordering his console – there was not going to be much time that I would be able to play that Switch in solitude without physically taking it with me or playing it solo in front of him, which would be a total jerk dad move. We would, of course, be able to play games together on it, but I was desiring a way to play my games by myself, in my spare time, no matter where I was.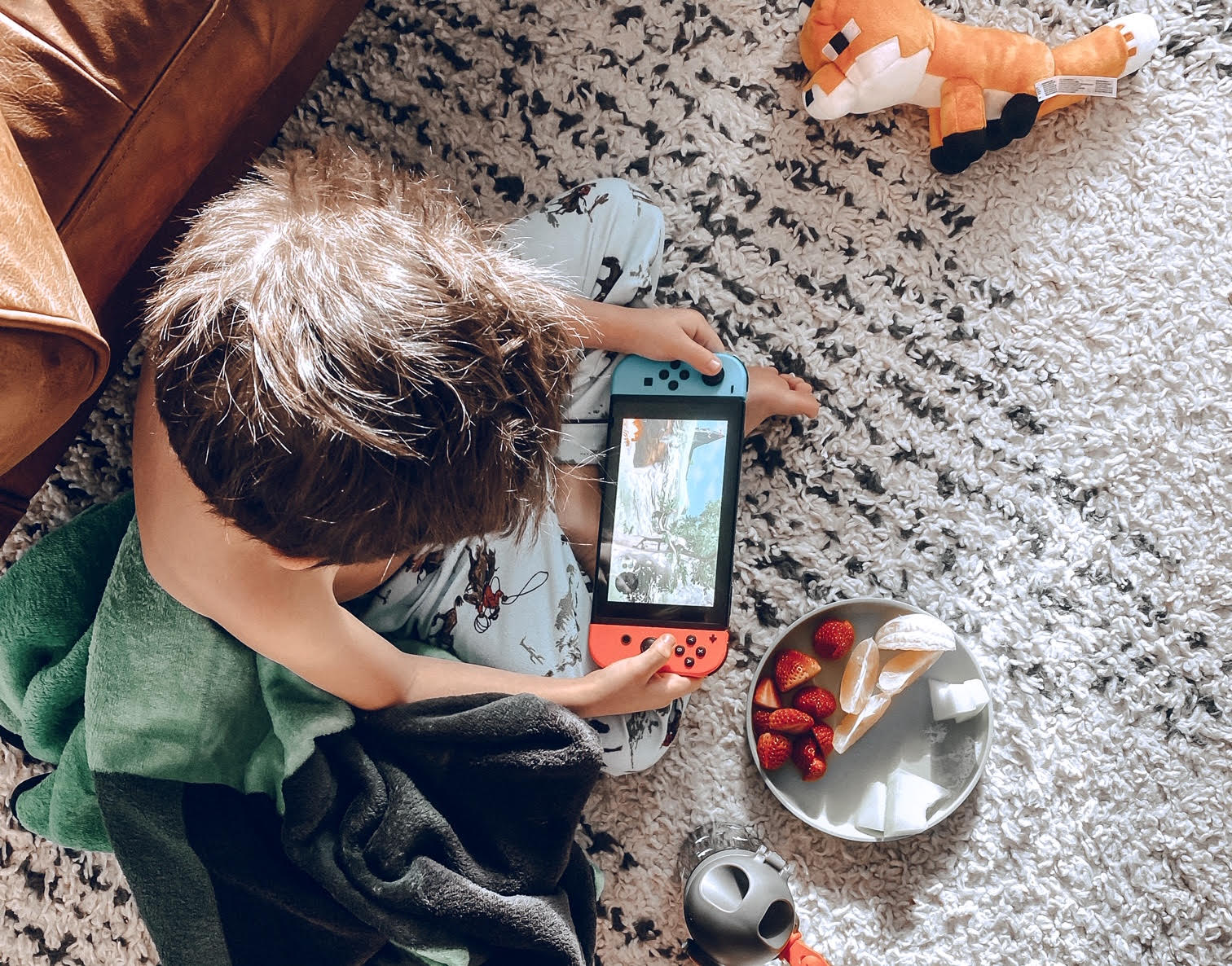 Weeks earlier, Nintendo had launched the Switch Lite – something I admittedly had no interest in. The whole charm of the Switch was its versatility and the ability to play in both handheld mode or in the dock. But as I sifted through scenarios in my head, I realized that the only time I wanted to play on a television screen at all was to play multiplayer with my wife or son. I already purchased a Switch precisely for that purpose. My birthday was in 3 days, and I knew exactly what I needed to do.
That Switch Lite came home with me immediately.
The only issue is that I had to hide it from Fox for nearly a month, which was TOUGH. Limiting playing my new console to when I was out of the house or late at night made it hard to get much time in with it. On top of that, I got scammed on a 3rd party software-selling site and lost access to my Nintendo account for nearly a month, but that's a story for another time.
I couldn't be happier though – Fox has a whole list of (mostly indie) games that he's asked for his birthday, and I have slowly been building up my game library.
Fox is working his way through Kirby Star Allies & Super Mario Odyssey, and I am currently playing Zelda Breath of the Wild, Crypt of the Necrodancer and Katana Zero, with several games on deck when I complete those. I also play Rocket League daily while Fox stays creative on Minecraft, and he and I are working our way through Luigi's Mansion together.
It feels good to be diving back into something that's always been a passion in my life. And sharing it with my son has only strengthened our bond. My wife and I reminisce almost every day on our lives in California and how our family has evolved over the last two years. It feels so good to exhale, sip some coffee (a newfound love of mine), and dive deep into some interactive entertainment.