Why the New Movie GREATER Left Me Inspired and Nostalgic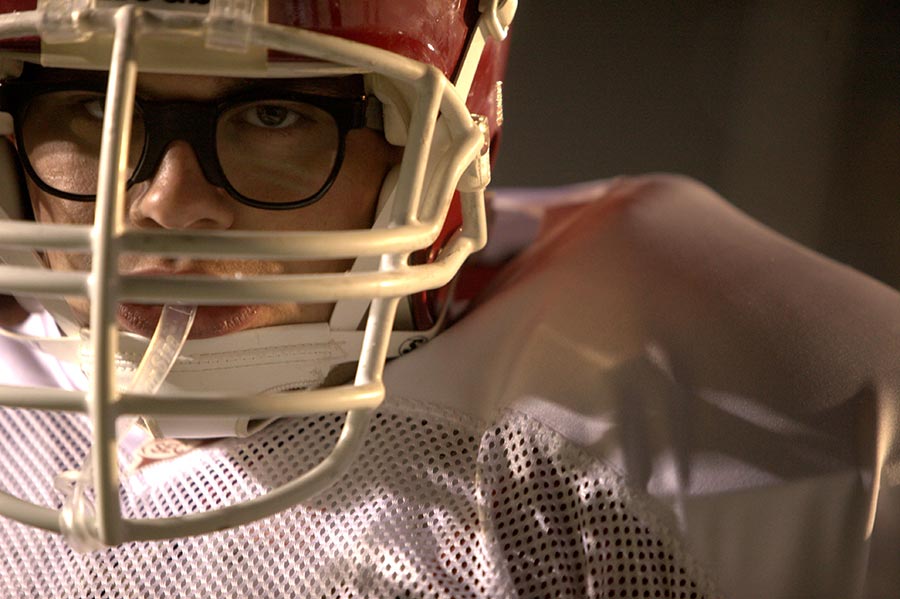 Last week, I was lucky enough to get a sneak preview of the brand new film GREATER hitting theaters this Friday, August 26th. It's a true story based on the life of Brandon Burlsworth, an unlikely football star who started as a walk-on at the University of Arkansas, ended up with a full-ride scholarship by the end of his freshman year, turned the struggling Razorbacks team around, and was even drafted by the Indianapolis Colts after graduating.
Just a warning, I am going to be discussing the key plot points below so if you don't know Brandon's story and want to experience the film without any knowledge of it beforehand, I highly recommend watching the film and letting me know what you thought in the comments below.


I was raised with a love of football. My father was born and raised in Arkansas and played high school football just a few hours from Fayetteville. We make sure to set aside some time every week of the college and pro season to discuss all things football. I grew up pretending to be a professional player and asked my parents every year when I would be able to start playing tackle football. When I was twelve, I got my shot. I bounced around at a couple different positions that first season, but by the end of the year I knew that there was only one position that fit: quarterback. I spent the next couple seasons with one goal in mind: start at quarterback for my high school team. Growing up in San Diego and attending a high school of nearly 5000 kids, competition for any starting positions was fierce. But I did it, and I loved every minute of it. From the film sessions to the weight training, learning plays and even the hitting drills, I had a passion for the game. I started at quarterback for three seasons, even winning the Palomar League title once.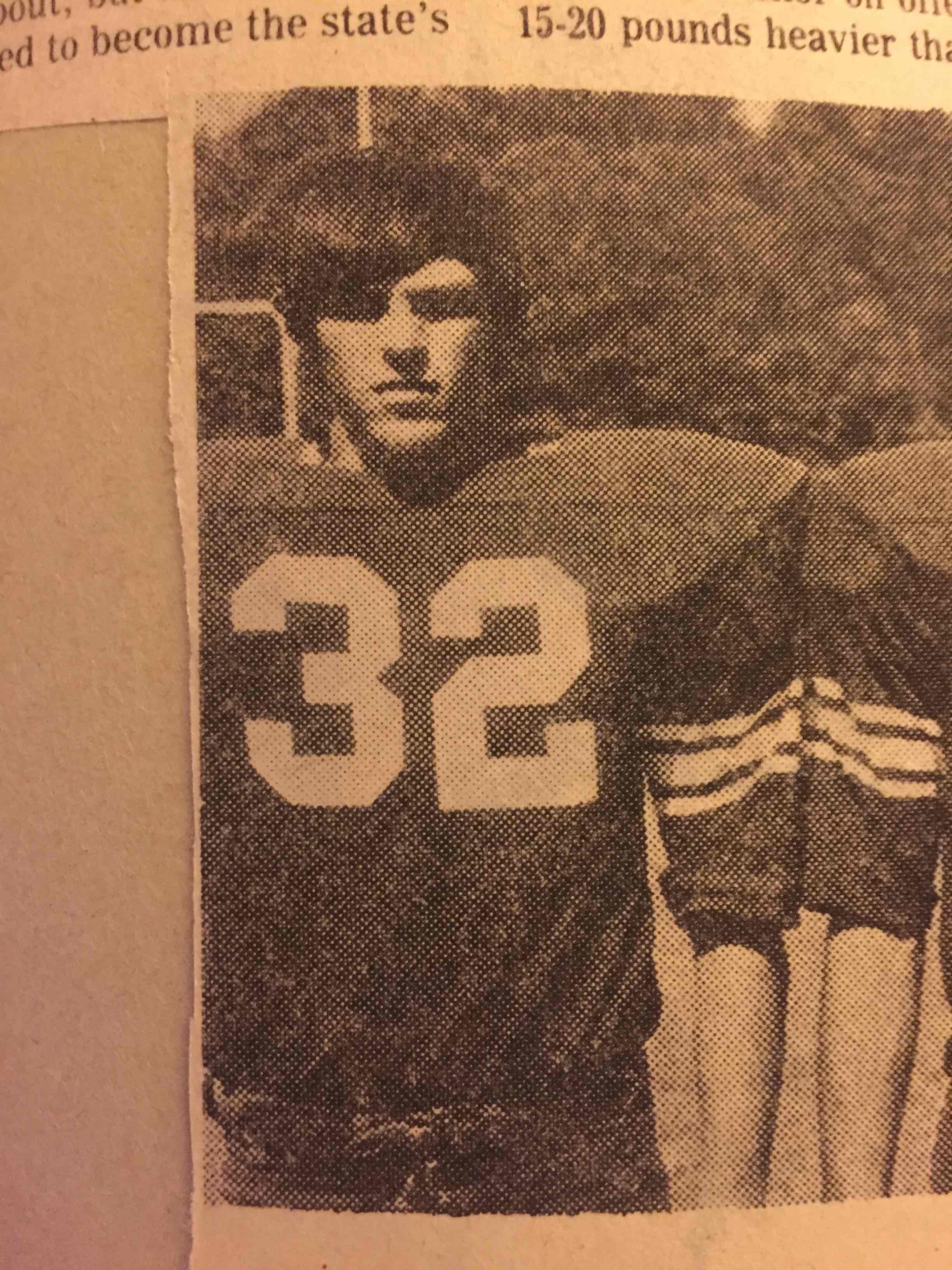 Every year, as autumn approaches and football season draws near, I get that passion again. I remember the smell of the locker room, the music I would listen to on the bus to the stadium, even the taste of my mouth guard. GREATER's release this Friday couldn't have been timed better. Watching the film brought be back more intensely than ever. Like Brandon, I didn't have a ton of natural talent, but he makes up for it in hard work, perseverance, and sheer determination.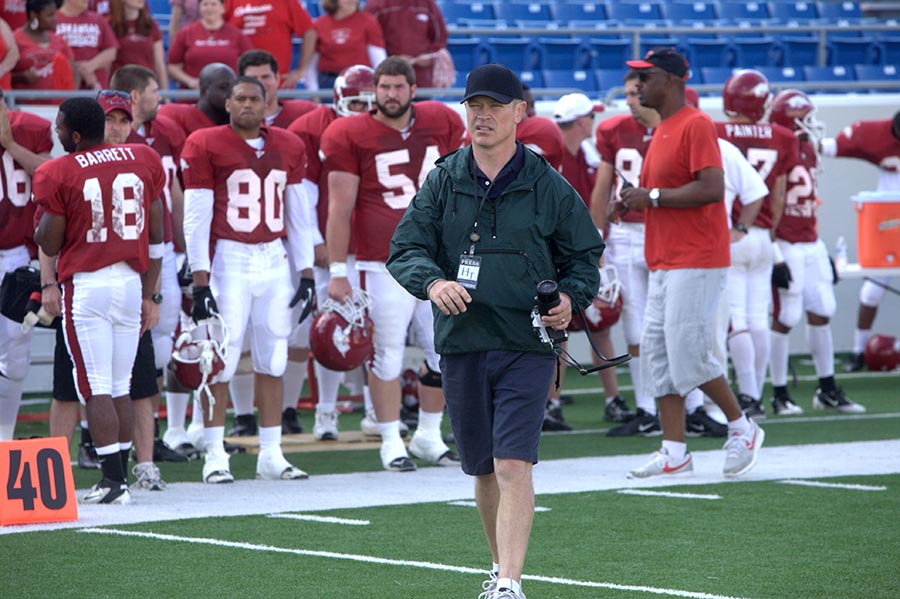 The pacing of the movie is solid, jumping forward and backward in time, and helps to juxtapose how his family grew and changed as Brandon went from pee-wee to high school and onto college. We learn in the first scene of the movie that Brandon has passed at an age far too young for a man with such potential.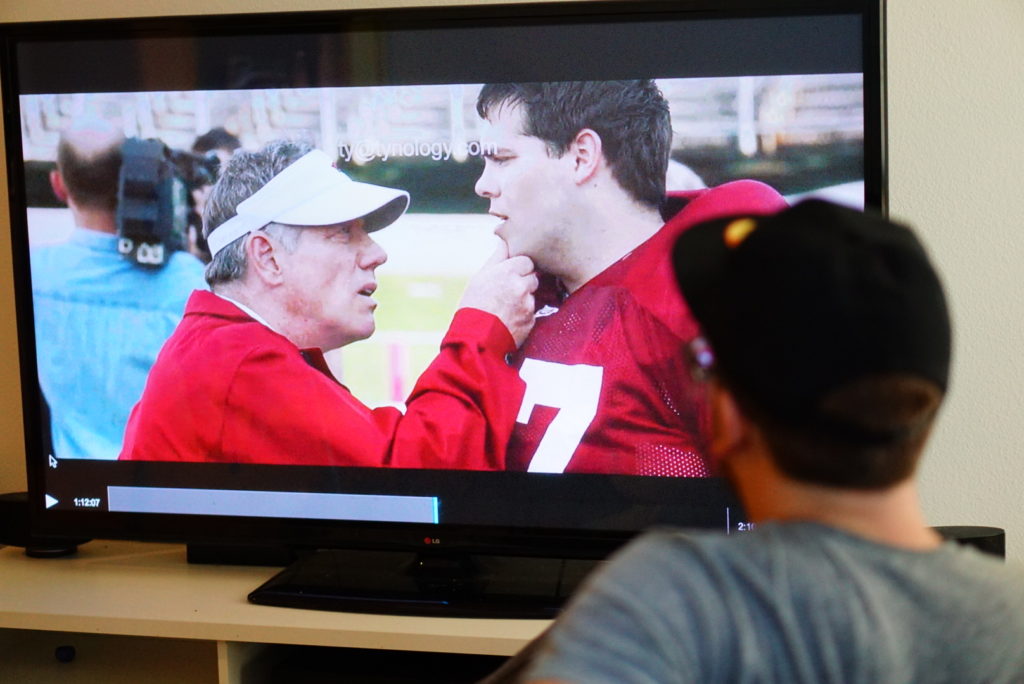 The film also pulls in aspects of his life that motivates him and his determination. His family, social life and faith all play major parts of the movie, and help to give dimension to the young player.
One part that has stayed with me and played a pivotal point in the film is when Brandon gets a full ride scholarship to Arkansas Tech. His family was poor and he would be the first generation college graduate. He had another plan. Despite the odds, Brandon was determined to play for the Division 1 Arkansas Razorbacks of the SEC. His mother took out a second mortgage, and Brandon was forced to walk-on to the team, not playing a down until the end of his first year.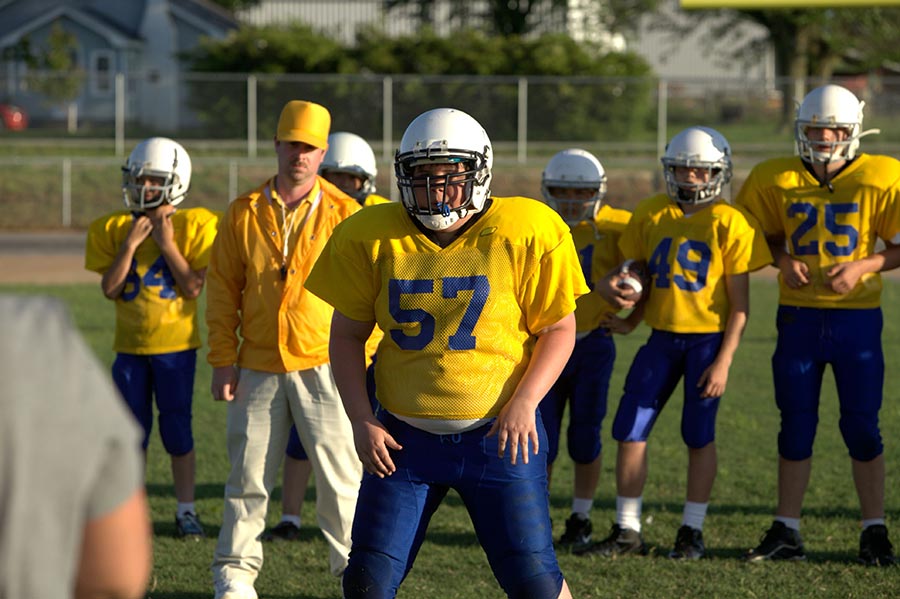 By his sophomore year, he had secured a full-ride scholarship and during his senior season, let the Razorbacks to a nearly undefeated season, despite having zero expectations from the country or fans. He was named a second team All-American and was drafted by the Indianapolis Colts in the 3rd round. It was just over a week later (and before signing his rookie contract) that Brandon was involved in a fatal accident with two tractor trailers, cutting his life horribly short.
While the story is tragic, it's not sad. The film does a great job of focusing on all of the "silver linings" around the dark clouds, and focuses heavily on the inspirational nature of Brandon's influence on and off the field.
[embedyt] https://www.youtube.com/watch?v=gfmygLVJETU[/embedyt]
Be sure to check out your local theater and see GREATER this Friday, August 26th. I hope you enjoy it as much as I did!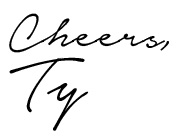 This post is part of a social shopper marketing insight campaign with Pollinate Media Group® and GREATER Productions. but all my opinions are my own. #pmedia #GREATERMovie #GreaterTheMovie  https://my-disclosur.es/OBsstV