Prediction for NFL Wildcard Playoff Round 2016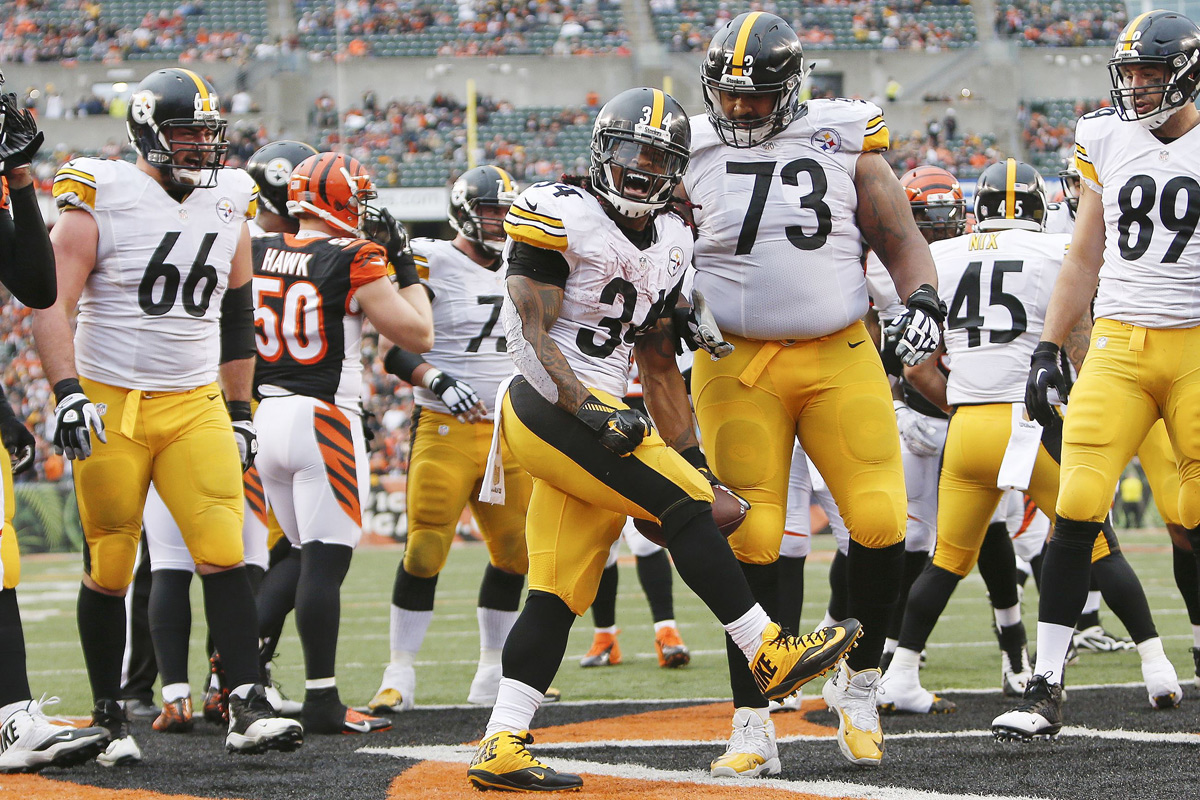 As with most of my posts, I'll start off with a confession: I'm not happy about the teams that made the playoffs. This is a personal irritation, nothing to do with the quality of the teams that landed in the playoffs in the 2015-2016 season.
That being said, here are my predictions for the first week (wildcard week) of the 2016 playoff season:
Chiefs at Texans:


Chiefs 24, Texans 13
Yes, the Texans are on a roll, winning 7 of their last 9 games. It's unfortunate that they ended up paired with the Chiefs in the Wildcard round, who have won 10 straight. The Chiefs are all around a better club. They have the better QB in Alex Smith (San Diego native), and have a better turnover margin. Even if the game is close, all of the pieces fall on the side of the Chiefs. I don't think this one will be too close for the Chiefs to handle though.
Steelers at Bengals:
Steelers 24, Bengals 20
This is my upset of the week. I keep reading over and over about the Bengals being one of the most likely Super Bowl 50 contenders, but I have trouble buying it. The Bengals are 0-6 since 2005 in the postseason, riding on an untested backup, and are feeling a little too loose this week. Some analysts love this. I don't. Steelers have faced some setbacks this week, including the loss of DeAngelo Williams, but I think this squad has what it takes to come into Cincinnati and take the game.
Seahawks at Vikings:
Seahawks 29, Vikings 17
I love to hate the Seahawks. Perhaps it's because I actually love the city, or always admired Pete Carroll's attitude and ability to coach the game. Maybe I hate them because of personal stories from my wife about Marshawn Lynch from Buffalo (not even going into that!). But the Seahawks will win this game. Even with a temperature of about 0 degrees fahrenheit , I think Seattle will be able to win this battle. On top, I think this game will be higher scoring than traditional cold-weather battles.
Packers at Redskins:
Packers 24, Redskins 17
I'm scared for the Packers. They have looked outright bad in the last several weeks of the regular season. That being said, I still think they are a better team than the "lucky to make it in" Redskins. Although Green Bay is far from being on a "hot streak," they still have number 12 on the field, and that's enough for me to go with the 'Pack. You like that? You like that!