The Best White Budget Gaming Headset? SteelSeries Arctis 3 Review
Let's go back in time a bit – before this channel started – so not that far back in time I guess. I had joined up with a group of other "gaming dads" to play weekly sessions of Rainbow Six Siege. I realized the day-of that I hadn't played a single online game with anyone in years. I didn't have any kind of microphone, let alone a full-blown gaming headset. I panicked, digging through my old box of Xbox peripherals, and finally found this – the dinky "headset" that came with my original Xbox One. It was not enjoyable – only voice chat came through the headset (in one ear) and I had to mute the television because I was in the room next to our one year old sleeping.
After that first round of getting annihilated, I knew I needed a gaming headset. And in an embarrassing confession, I started out my search based on looks over performance. It's how I operate. I needed the lowest probability of my wife bursting into laughter when she sees me mid-game. I needed something I could photograph and still match my aesthetic, because that's important to me.
Since we're on the subject of being real – it's taken me some time to come around to the whole "RGB" look of gaming peripherals. Any headset that looks like it could come from a 90s sci-fi alien spacecraft got an immediate axe. I don't need rainbow lights on my ears, thank you very much.
As I mentioned in my last video where I modded and gave away my original DMG Game Boy, I absolutely love white accessories. They are clean, modern, and minimal looking. So I began my search with "Best white budget gaming headset" because I'm basic like that.
Up popped HyperX, Logitech, Razer, etc, but also SteelSeries. Another confession, I first confused SteelSeries with SteelCase, a very fine office furniture company. Thought it was weird they were making gaming headsets. Regardless, as I narrowed down my results visually – getting rid of anything that looked like it could be mistaken for the Independence Day alien spacecraft, I kept going back to the line of SteelSeries headsets.
Something I found interesting is that their whole Arctis line uses identical drivers. So the $50 Arctis 1s and the $150 Arctis 7s are very similar from a sound quality perspective. The Arctis 1s don't come in white though.
Oh hey Arctis 3s. You're not over-designed, you're reasonably priced, and the reviews weren't total garbage. SOLD!
Now I'll get to my thoughts on the headset, but we're going back in time again. Sorry I can't control these flashbacks.
Quick recap, my first job was at EB Games – this was during the PS2, Xbox, Gamecube generation. It was awesome, I was in high school. In college I played a ton of Battlefield on my campus LAN, along with tons of party games in the dorms. I bought an Xbox 360 after seeing someone download demos from the marketplace. I started a band and ironically played a ton of Guitar Hero. This was around 2007 which started my "dark decade" of gaming. From about 2007 until 2017, there weren't a ton of games I played. I still had my 360, and a PS3, but my gaming was limited to games that made sense on the bus, or something my wife and I could play together. In 2014 I picked up an Xbox One to dive back into gaming – just in time for our first son to be born. Life got crazy, and it wasn't until I started getting back into retro gaming that reignited my passion. Then all of my old systems and games got stolen during a move. Anyway, it was my son's interest in Kirby that really kicked me back into gaming for real.
Fast forward to earlier this year and I'm looking for ways to connect with other dads who enjoy gaming, maybe I'll be able to play some games online with some people who have similar time constraints as myself. I pulled the ultimate dad move and searched "gaming dads group" on Google. I found the Dads Gaming site and Discord group. I immediately received a warm welcome and was recruited to participate in weekly sessions of Rainbow Six Siege, a game I had missed during my "dark decade." I became fascinated with Discord, a platform I had largely ignored because I incorrectly thought it was simply something more like TeamSpeak or Roger Wilco (oh no I'm showing my age…). But there are massive, amazing communities being built as we speak, and it's a really cool way to link up with other people who share your interests. Almost all games, hobbies, companies and content creators have their own Discord communities.
So back the Arctis 3s – they are sturdy, very very comfortable, and very high quality. I've bought headphones costing twice as much that don't feel as expensive as these. Side note, I did get the wired version to save money, knowing that I would be plugging them into either my wireless controller seemed like enough less wires needed. Gaming was excellent, especially in first person shooters like R6:Siege where spacial sound can make or break a match. Everything was crisp, punchy, and I could often pick out the location of enemies before anyone else. They are designed to take advantage of the Windows/Xbox Spacial Sound software, which seems to work great – although I had this enabled right away and haven't done a full A/B test to pick apart specific improvements.
The microphone isn't going to win any awards, but everyone I play with says I sound loud and clear, no complaints. Fair note, every headset has a very basic microphone – you're not sending or receiving studio quality audio during your sessions, so this is expected.
I also need to give a shoutout to Tilted Nation gaming for sending me this awesome RGB headphone stand and USB 3.0 hub. This thing is sleek, with clean rgb that's not overpowering and even has a cable bungie so that your wired mouse doesn't get stuck behind your desk like you know it always does. I've linked to it here.
Now, we need to have a little chat. I liked how these headphones looked in general. I don't have a solid over ear set of headphones for music listening so I thought these could be a good option when I want to put some tunes on and be enveloped my the music. These are not going to do that. I've heard that gaming headsets are tuned to boost mid-high frequencies (where footsteps, gunshots, etc land) and remove a lot of lower frequencies. When I was putting music on, I thought something was wrong with them. I immediately started searching "WTF is wrong with my Arctis 3s?!" – and after seeing a lot of the same questions all over the place, I got some pseudo answers. Interestingly, there was a Reddit thread where it was suggested that people who wear glasses (me) get a less than ideal sound profile because the frames sit between the upper cup and your head, giving a bit of separation (and losing lower frequencies). I was skeptical, but sure enough, they sounded better without my glasses. Furthermore, just shifting the position of the headphones slightly also changed the sound way more than I expected. Point is – I'll stick to my AirPods for music, and these will remain plugged into my Xbox.
They do the job, they're inexpensive, and they don't look like you live in the Matrix. The sound quality is awesome for gaming, not so much for music listening – another disclaimer, I am very sensitive to my EQ when listen to music – and even running music through an equalizer to boost the frequencies I was not satisfied with, they still felt a little weak and muddy.
What headset do you use for gaming? Does it work well with music also? Are you as picky as I am when it comes to the design of your peripherals? Do I ask too many questions at the end of my videos?
By the way, I started my own Discord server – we're a small group right now, but we're mostly content creators and enthusiasts, so I would love it if you joined up, there's a link in the description. I'm on there every day, giving little updates, and I'm always open to chatting. Also, if you're a dad who also is a gamer, be sure to check out the Dad's Gaming website at dadsgaming.com – there's a little signup form and when you get to the end, you can get the link to that Discord, which I am also in all the time. You can even join our weekly R6:Siege sessions if you want!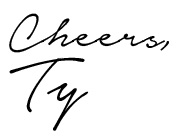 ? Follow Tynology Gaming on Twitter – https://twitter.com/tynologygaming ? Instagram – https://instagram.com/tynologygaming ? Twitch – https://www.twitch.tv/tynology ? Business Email – [email protected] ⬇️ Equipment Used: Cameras: https://amzn.to/3aKpf3k & https://amzn.to/34lf8kr Lenses: https://amzn.to/3l6KFMK & https://amzn.to/31gOozp & https://amzn.to/2Yq5zwR Audio: https://amzn.to/32tbWkj Lights: https://amzn.to/2Ep3ASa