There's No Better Team Spirit Than Combining Football and Pizza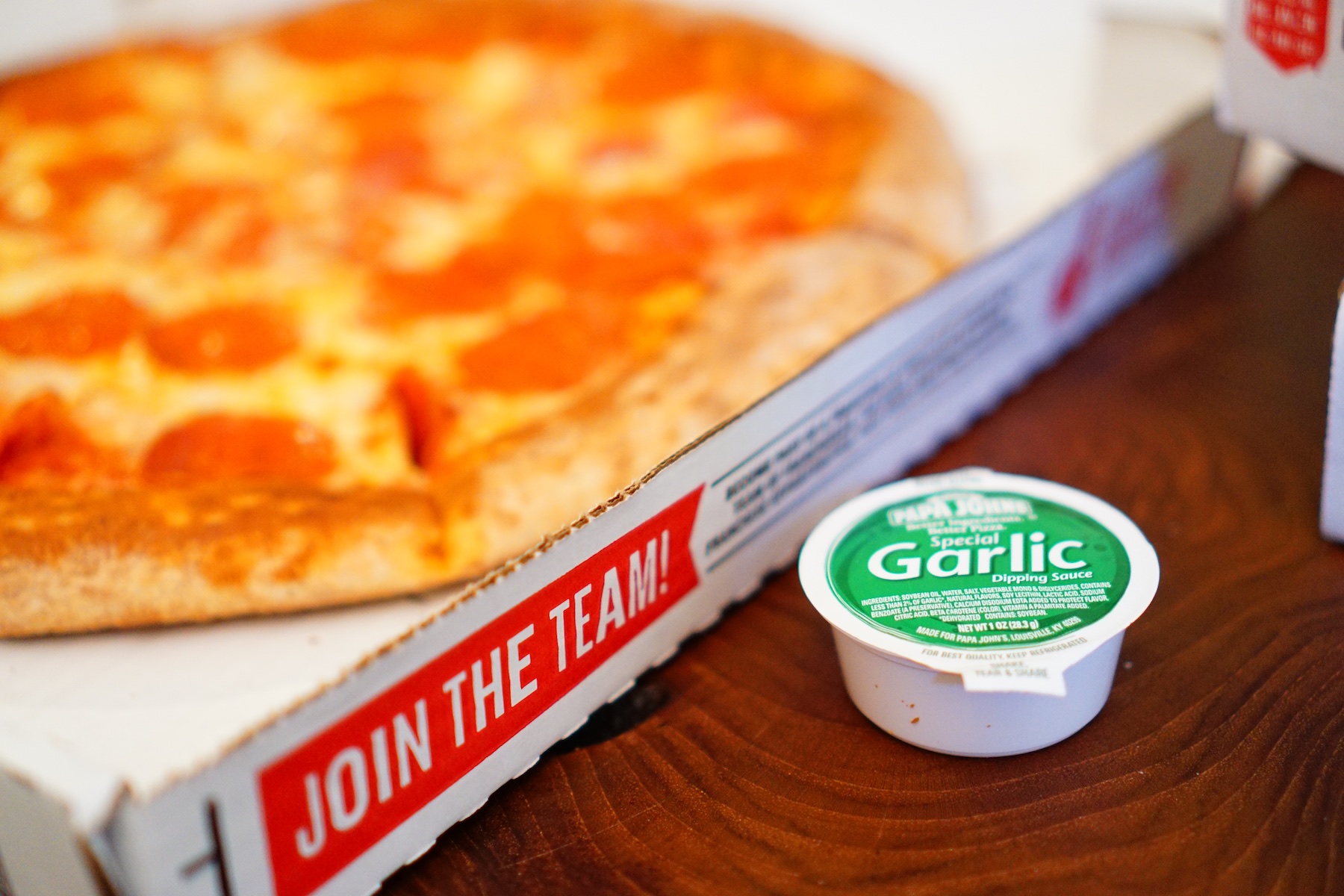 There are few things in life that I love more than football season. The passion, the energy, the strategy, and most of all, the spirit of enjoying your favorite team as they battle it out every Sunday (or Monday, or Thursday, or sometimes Saturday). I played football throughout high school and love to analyze play calls, formations, blind referees, and the ups and downs of the greatest sport in the world.
Growing up, my favorite day of the year was always Super Bowl Sunday. My family would lay down blankets and pillows in front of the couches, and we would turn our whole day into a celebration. But the best part of all of it was the delicious food, of course.
There's no better companion to a great football game than great pizza, and no better pizza than Papa John's. It's gotten to the point that even the network theme songs that play before each game get my mouth watering for some hot and cheesy pizza (dipped in that delicious garlic sauce, of course).
This season, Papa John's is getting competitive and inviting pizza and football lovers everywhere to join in. This week the Papa launched the first #FanTastyFootball challenge of the season. Yours truly was enlisted to kick off the campaign and get fans excited (see video):
Kicking off our first FanTasty Challenge: Show us your TEAM SPIRIT using #FanTastyFootball! ?❤️? pic.twitter.com/wKrpDyXyvi

— Papa John's Pizza (@PapaJohns) October 3, 2016
So where's my team spirit? Well, my son Fox is a little scavenger with a big appetite. He's only 19 months old but we often find ourselves ordering entire meals for him already and we've learned that you can't leave a delicious pizza unattended (even if you're photographing it). It's nice to know that I can enlist his chow-down services to team up with me during game day.
What's your plan for this #FanTastyFootball challenge? Remember, this challenge ends October 13th and you'll have to check out the Papa John's Instagram to see if you made it to their Stories Jumbotron and receive a new challenge!
This weekend is a great time to get started on your challenge and get into the football spirit! I'm not saying it will help your team win this week, but I'm definitely not saying it won't!