Thirty-First Birthday at Disneyland & Disney California Adventure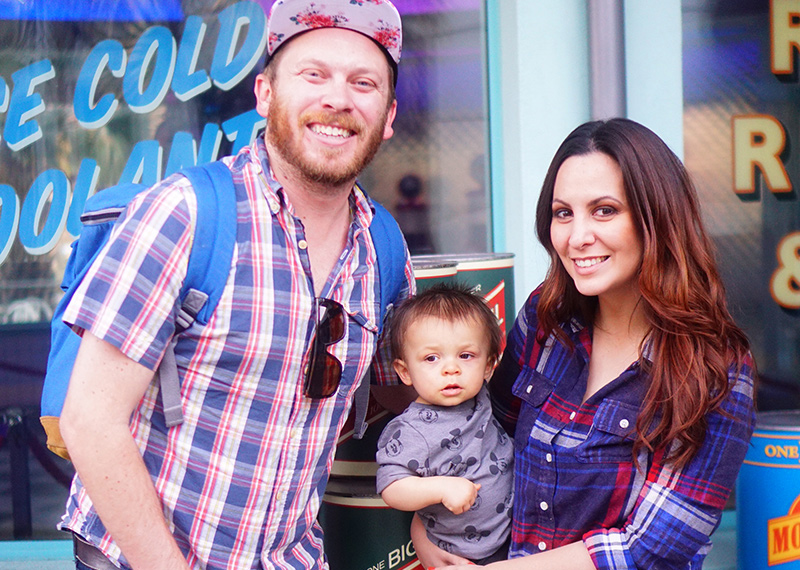 Growing up, I had a handful of trips up to Anaheim to visit the happiest place on earth. When I found out that Disney was generous enough to offer up an "annual passport," I vowed that someday I would own one, so that I could go to Disneyland as frequently as I want. After leaving the music scene in 2011, it took me about 6 months before my then girlfriend (now wife) picked up our first set of Disney Annual Passports and have spent the last four years taking the trip up the 5 on every occasion that we can pull ourselves away from our daily grind for.
Fox had his first trip to Disneyland in September for Sarabeth's birthday, but our two-day trip this week was an entirely different experience. Fox was clapping, yelling, giggling, and crying (only at Santa and Darth Vader) and it was evident that he had the time of his life.  
Some things to note if you plan on visiting Disneyland and California Adventure: first, only California Adventure serves alcohol in the park, so if you're looking to enjoy a beer/wine/cocktail during your visit, you'll have to do so within the limits of Disney's more modern park. Second, it's nearly impossible to find clothes/toys for infants in the parks (ironically). We lucked out and picked up a rubber Mickey Mouse in a go-kart for only $5, which has quickly become Fox's new favorite toy. Last, the rides that Fox was both able to ride and still enjoyable for us were pretty spread out across the parks. Some of his favorites were Monsters Inc, Mike & Sulley to the Rescue, Little Mermaid: Ariel's Undersea Adventure, and It's a Small World. We've decided his favorite film is Monsters Inc, and the singalongs for the others got him laughing and clapping on each go.
A successful trip overall, tipped off with the new Star Wars Season of the Force attractions, mild weather, and the best wife and kid a guy could ask for!