Ten Essential Stone Temple Pilots Songs, A Tribute to Scott Weiland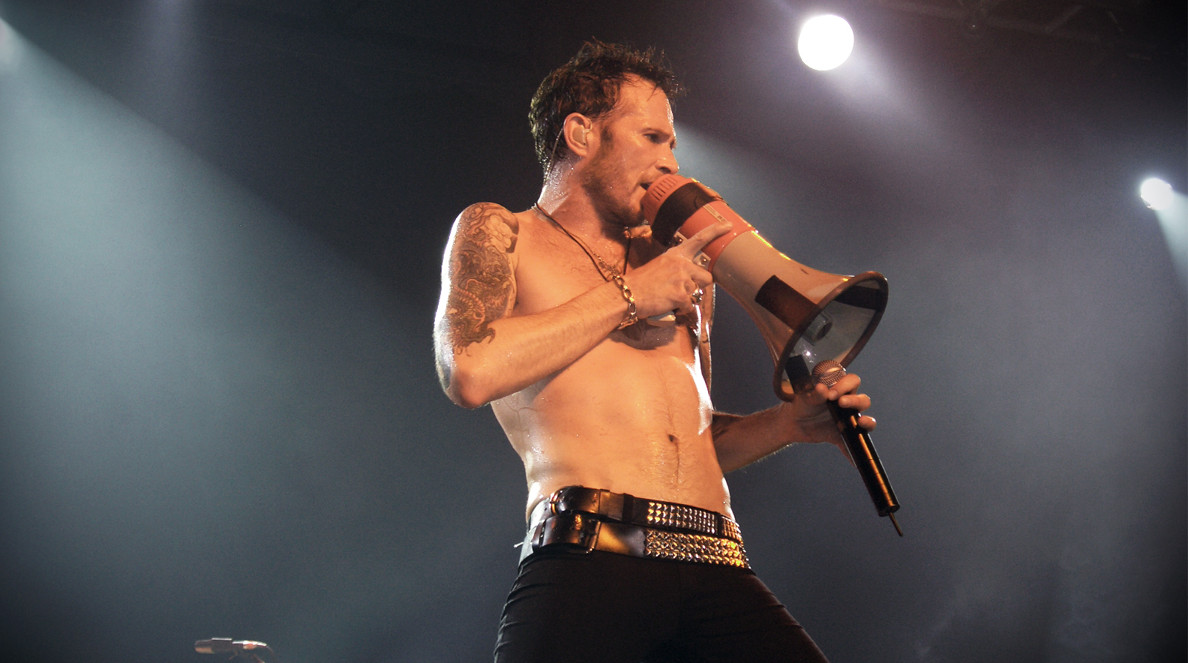 With the tragic, but unfortunately not shocking sudden death of rock legend Scott Weiland yesterday, the world lost a revolutionary in the world of heavy (and even pop) music. It was no secret that Weiland had an extensive and debilitating drug problem, often crafting songs around the effect his condition had on his loved ones. While the cause of Weiland's death has not been officially released, many speculate that some type of overdose or drug complication was involved.
Founded originally in my hometown of San Diego under the moniker Mighty Joe Young, the band moved to Los Angeles and changed their name to Stone Temple Pilots in 1990 before their debut album "Core" was released in 1992.
Weiland's death hit me surprisingly hard. It took some time before a trip down memory lane brought back my pubescent years and my fascination with STP and their contemporaries shortly before forming my first band when I was twelve.
I know I've left off a couple classics that never connected with me, but I've compiled a list of my personal top-ten Stone Temple Pilots songs that I can always count on for a nice flood of nostalgia with every listen.
Honorable Mention: Sex Type Thing
[responsive_youtube 8hhu-OyHqZM]
Album: Core
Released: 1992
As the debut single on their debut album, I would love to have been in the studio when this song was being tracked (probably not when I was 8 years old, of course). The band likely had no idea how their worlds would change and the journey they would take over the next 20+ years. Although I never was a huge fan of the song (I'm not a fan of the Vedder-esque tone and melodies Weiland pulls off), but I can't deny its importance.
10. Creep
[responsive_youtube sT1DdO3SISg]
Album: Core
Released: 1992
A sincere and deliberate effort, "Creep" shows impressive constraint on an album that spans a huge range of dynamics. I admittedly appreciate lyrics behind everything else, but Weiland was at the top of his game in this one.
9. Big Empty
[responsive_youtube Uzx26V4WDlA]
Album: Purple
Released: 1994
While not my favorite vocally, "Big Empty" has a moody tone that grabs you and pulls you inside Weiland's psyche. Not to mention how unreal that bass line is throughout.
8. Big Bang Baby
[responsive_youtube G0gAxuvo5rc]
Album: Tiny Music… Songs from the Vatican Gift Shop
Released: 1996
A brave departure from STP's established grunge suit it filled perfectly in their first two albums, I appreciate the risk it took to produce a "pop rock" song, and a great one at that.
7. Down
[responsive_youtube KO4gvhtlQP4]
Album: No. 4
Released: 1999
Since I formed a post-hardcore band in 2007, I have a soft spot for how ahead of its time "Down" was (and nearly all of the No. 4 album for that matter). "Down" managed to be melodic and heavy, without being cliché or pretentious. At over 16 years old, this song can still hold its own against most of the scenes hardcore heavyweights.
6. Plush
[responsive_youtube V5UOC0C0x8Q]
Album: Core
Released: 1992
Plush is arguably the most recognizable song from Stone Temple Pilots, and certainly the song I heard the most blasting from my brother and sister's rooms growing up. Highlight of this song is definitely the bridge (starting at 2:23) that really pulls this song together.
5. Vasoline
[responsive_youtube ht672-wYelc]
Album: Purple
Released: 1994
The simplicity in the verse of this song musically has always blown me away. Just when it verges into annoying, it breaks into an equally simple yet brilliantly melodic chorus. The video for Vasoline is also the first we see of a Scott Weiland who has really come into his own.
4. Dead & Bloated
[responsive_youtube MdCEPhNBnrM]
Album: Core
Released: 1992
Get your megaphones out! "Dead & Bloated" has become legendary in terms of its creativeness in hardcore music. Bands today are still trying to nail down that melodic single-string riff that STP mastered 23 years ago. You can tell this song was written as the perfect high-energy show opener.
3. Lady Picture Show
[responsive_youtube ds_43MdYiuQ]
Album: Tiny Music… Songs from the Vatican Gift Shop
Released: 1996
Take everything I said about "Big Bang Baby" and double it for "Lady Picture Show." A complete departure, but equally good, the chorus is this song's strong point. Perhaps it's the tinge of later Beatles releases that comes through so distinctly, or the bravery in throwing in double china cymbal hits in the middle of that magical chorus (which is perplexingly perfect), but this will always stay one of my favorite 90s songs.
2. Interstate Love Song
[responsive_youtube yjJL9DGU7Gg]
Album: Purple
Released: 1994
If "Plush" isn't the most recognized STP song, then "Interstate Love Song" definitely is. While this song's vocals again fall into the low-register grunge staple that I've grown to despise, there is no denying the classic and poignancy of this track. Incorporating so many trademark aspects of STP's iconic sound, most people would probably rank this as #1 in their own lists. But this isn't your list, it's my list, which is why my #1 is:
1. Sour Girl
[responsive_youtube YxS4lqppZ6Y]
Album: No. 4
Released: 1999
There are so many reasons why this is my quintessential Stone Temple Pilots song. First, Weiland's voice stays in his much more pleasant higher register and his infamous character and personality shines brightly (or dimly) throughout the video. It manages to retain so many characteristics of the great 90s songs produced by Weiland and co. A driving bass line, a throwback guitar riff that repeats three or four too many times, a traditional structure and an unforgettable chorus.
Rest in peace Mr. Weiland. It's horrible to think that one of our generation's great musicians has left us too soon. The world will remember you forever.