Flickr Releases Top Photos & Camera Usage of 2015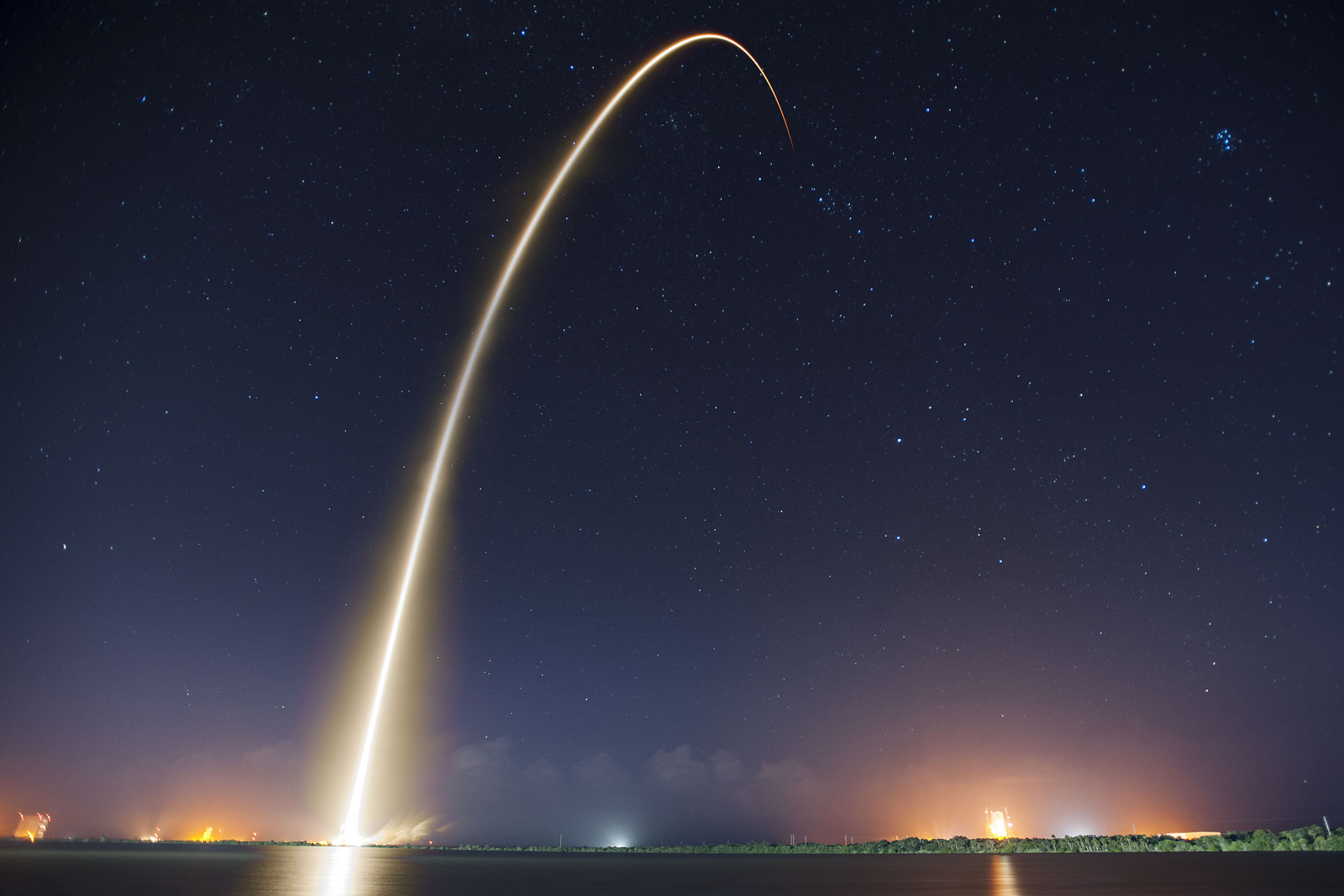 The ever-popular photo sharing site Flickr has released its 2015 Year in Review, including a top 25 photo list and an analysis of EXIF data to breakdown the top cameras used in photos uploaded to the service.
TOP CAMERAS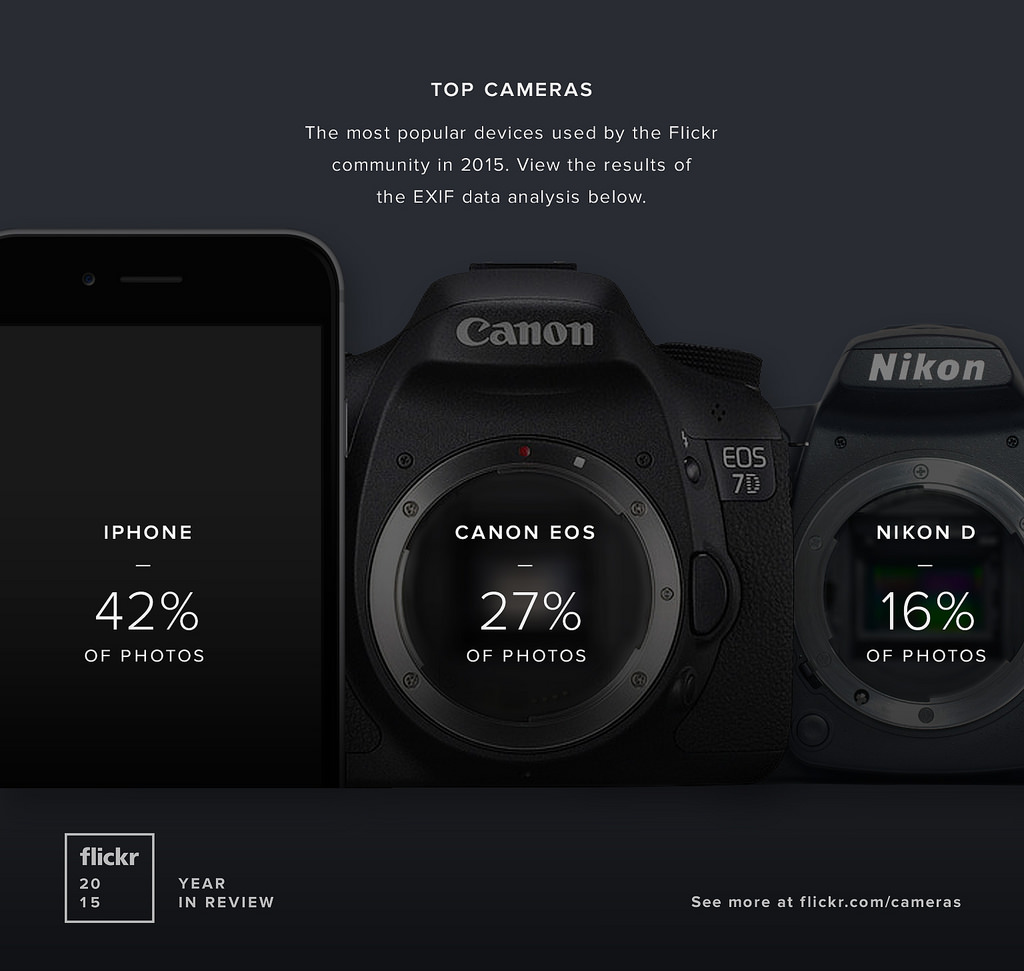 No surprise here, the iPhone, widely known as the world's most popular camera, remains as established as ever for usage on Flickr uploads in 2015. Canon and Nikon DSLRs are predictably in 2nd and 3rd, respectively. What surprises me the most is that mirrorless cameras came in at a measly 3%. Between the cost, features, and coverage these little miracle machines have, I'm beside myself that they still only account for such a small portion of photos uploaded to Flickr. Although, admittedly, I personally use only mirrorless cameras, ditching my DSLR years ago, and have never used Flickr.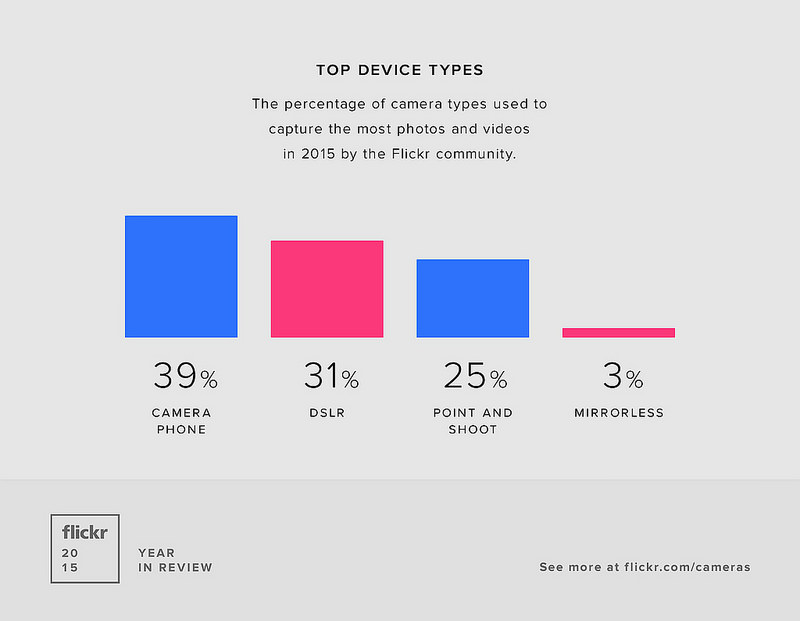 View Flickr's 2015 Year in Review article here.
TOP PHOTOS
The most popular photo on Flickr this year was literally out of this world (sorry, couldn't resist). A long-exposure shot of SpaceX's Falcon 9 rocket and Dragon spacecraft launch took top honors this year, accompanied by a range of nature, still life, portraits, etc as one would expect from a list like this.
The photos are spectacular, and even includes a photo shot on a *mirrorless* micro four-thirds Olympus OM-D E-M5II.