A Father's Day Gift That Helps The Environment With WeWOOD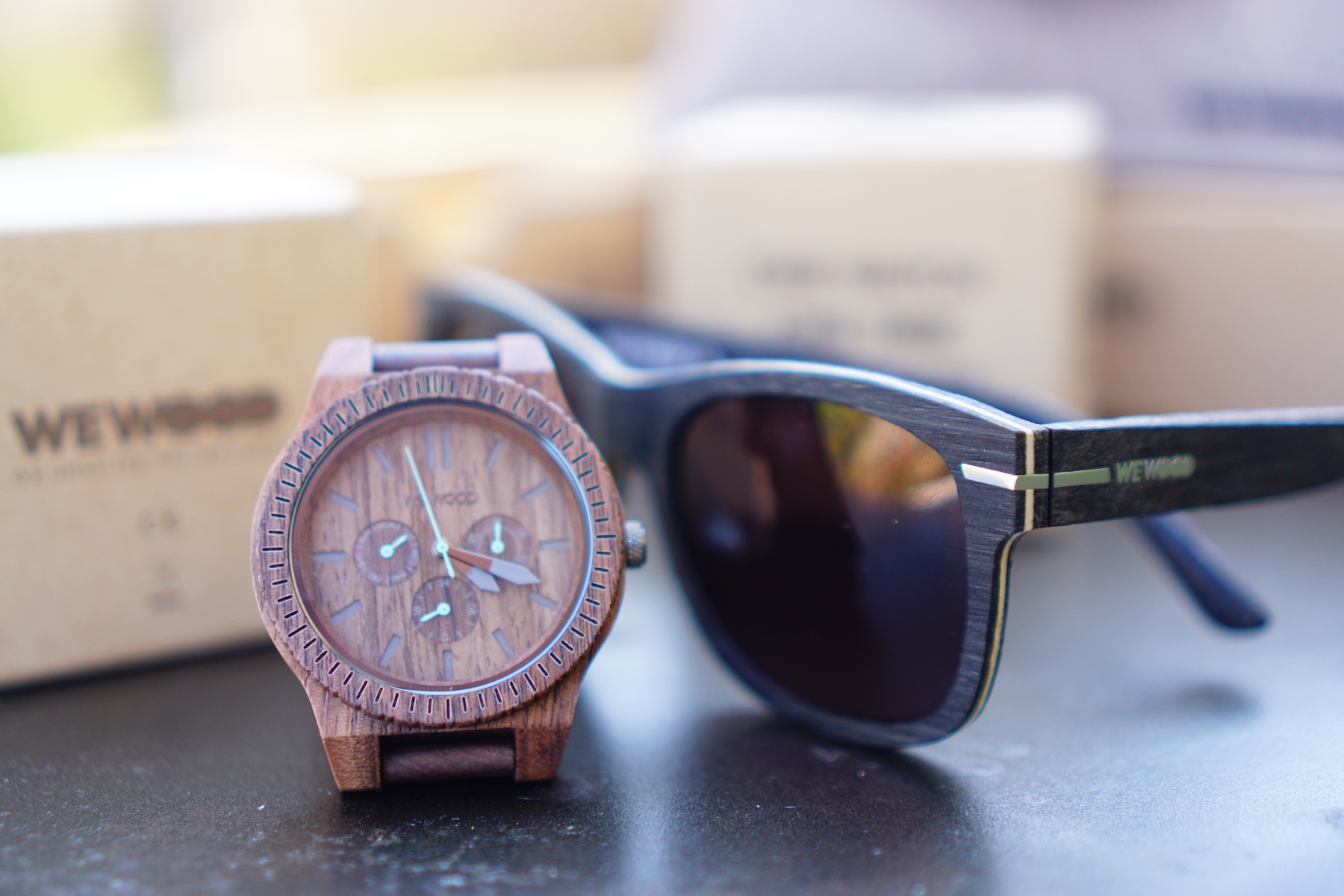 This is only my second Father's Day, and both have blindsided me without warning. Having a birthday in December, I've spent 30 years expecting to receive something thoughtful every twelve months. It was just something I had grown accustomed to throughout my life. With our little man getting older, it's nice to have a day of appreciation in the month of June. The only thing is, I never have any requests for gifts.
But I received a package a couple weeks ago that makes a perfect gift for that dad in your life. WeWOOD is a company that produces brilliantly designed wood watches and cotton fiber (yes, cotton!) sunglasses. I had always wanted a wooden watch, and this timepiece doesn't let down. Together with the beautiful polarized sunglasses, I felt like a new man.
As I pulled out the Kappa Nut watch, I was immediately struck with how light it was. Wearing it, it was distraction-free, aside from the compliments I constantly received. The watch is striking, and it's hard to believe that it's completely made from 100% natural walnut tree wood and even hypoallergenic.
I moved onto the Crux Iroko Crema sunglasses and I initially thought they were also made from a beautiful natural wood. It wasn't until I started reading about them that I discovered they actually are made of cotton fiber using an eco-friendly process. This not only makes the frames stronger but also waterproof and even biodegradable.
Getting your father or husband a beautifully crafted wooden watch is one thing, but WeWOOD goes one step further. For every watch or pair of sunglasses purchased, the folks at WeWOOD plant a tree (they've already planted over 400,000 trees, and have a map on their website).
It's nice to know that the company puts such an emphasis on the environment. From using materials that are biodegradable and don't affect food supply prices to planting hundreds of thousands of trees internationally, their story and mission is infectious and inspiring.
Be sure to use discount code WWFD16 when you purchase. You will receive Free Shipping and a free pin removal tool. The pin removal tool allows you to resize the watch at home instead of having to visit a store to have links removed.
Happy Father's Day everyone!