This Year, Gameday is at Our House!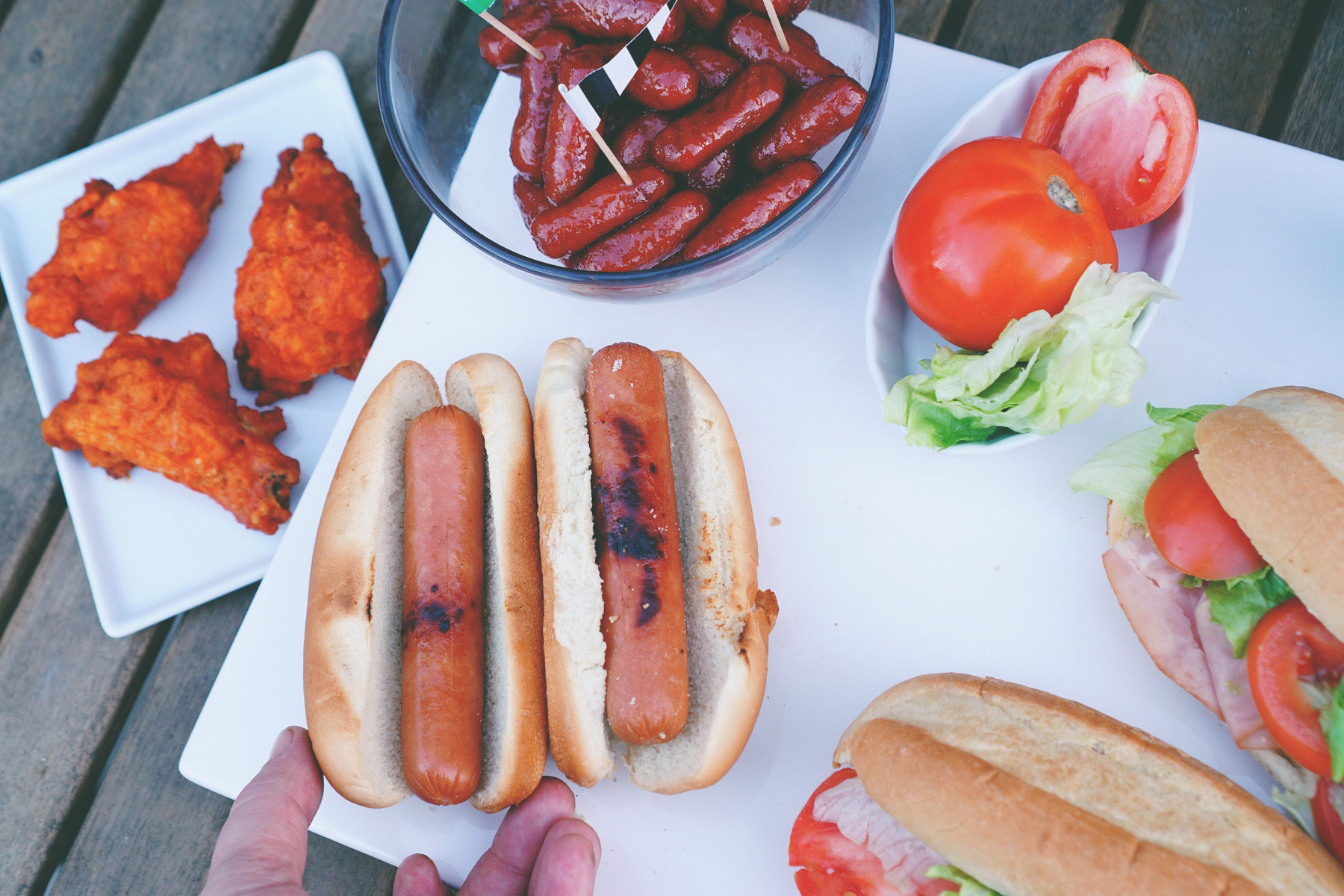 There were two days growing up that I looked forward to more than anything. First, obviously is Christmas morning (especially since Santa didn't wrap gifts at my house so I would clothesline myself turning the corner to our living room with the explosion of toys, race tracks and XTREME skate gear. Second, believe it or not, was that magical Sunday in February (or January) where the two best football teams come together on the world's biggest televised stage.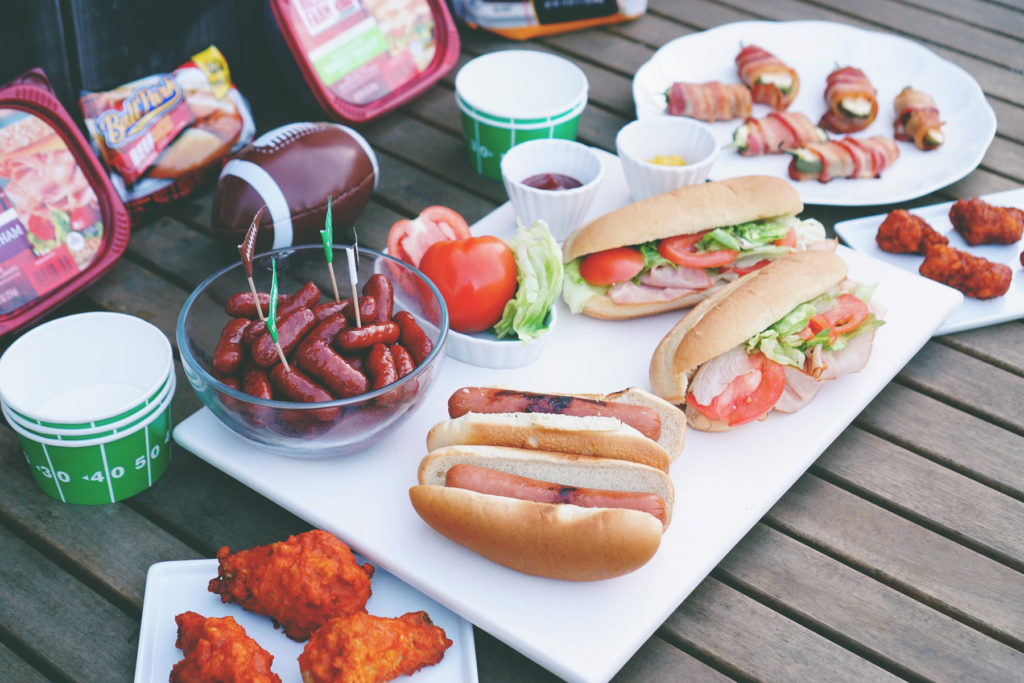 I loved it all. My mom would make a spread of dishes and snacks, always ALWAYS cornerstoned on the Hillshire Farm® Lit'l Smokies Smoked Sausages. I rediscovered my love of these little savory meats thanks to my wife's creatively weird sauce – seriously you've got to try it, it's always a hit.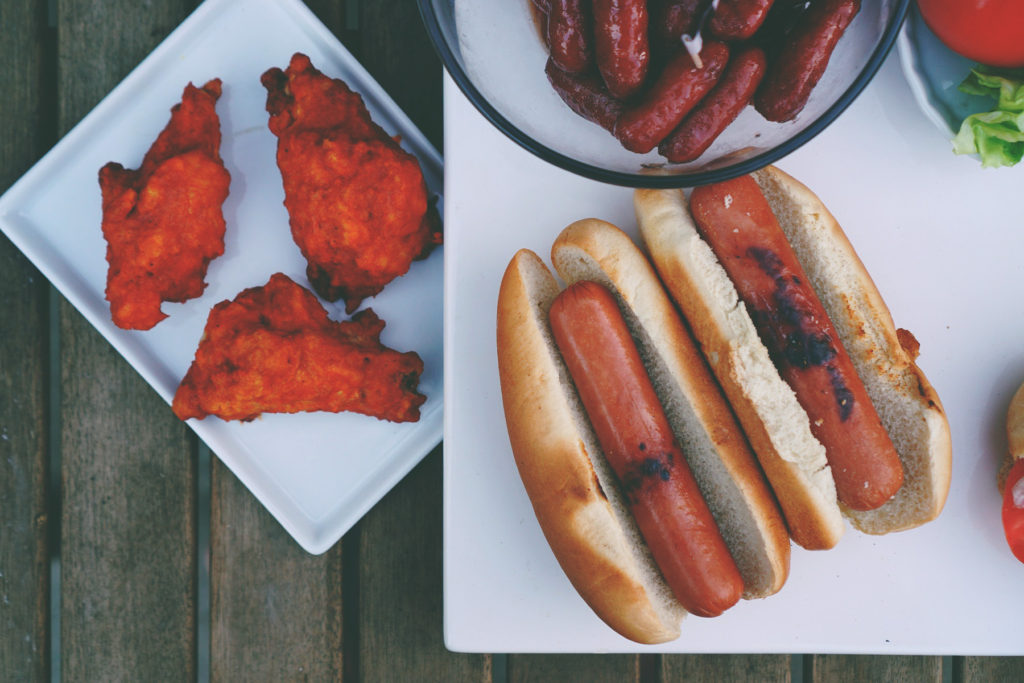 Growing up, we would clear out our family room – push all of the sofas and chairs to the edges of the room, and set out a stack of blankets and pillows in the middle of the room. Being on the West Coast, we got to turn the game into an all-day family party, with delicious food being the main priority, followed distantly by football.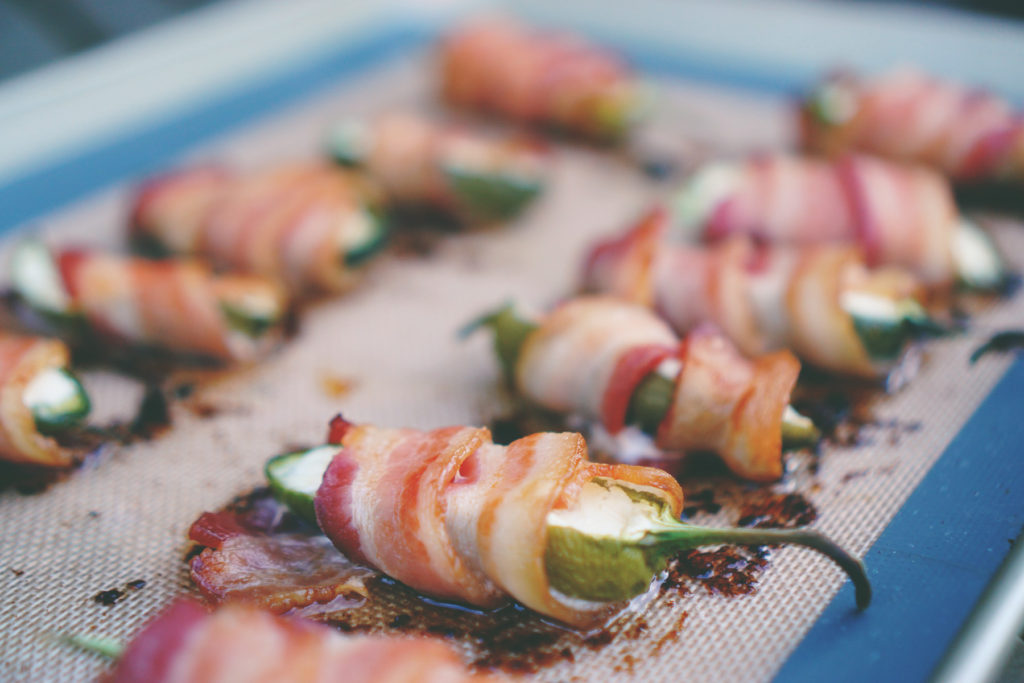 I'll never forget the day – I was 16 or 17 and I walked downstairs that big day, but something was off. No big hearty smells coming from the kitchen, couches in their normal positions, and the news was on. I immediately asked my mom what was going on – and her sweet response was that she had no idea how much I looked forward to the effort that she put in that day every year. She was so thrilled that I asked if we could set up our usual blanket/food spread that she had her purse on and keys in hand in less than 30 seconds to pick up the goods.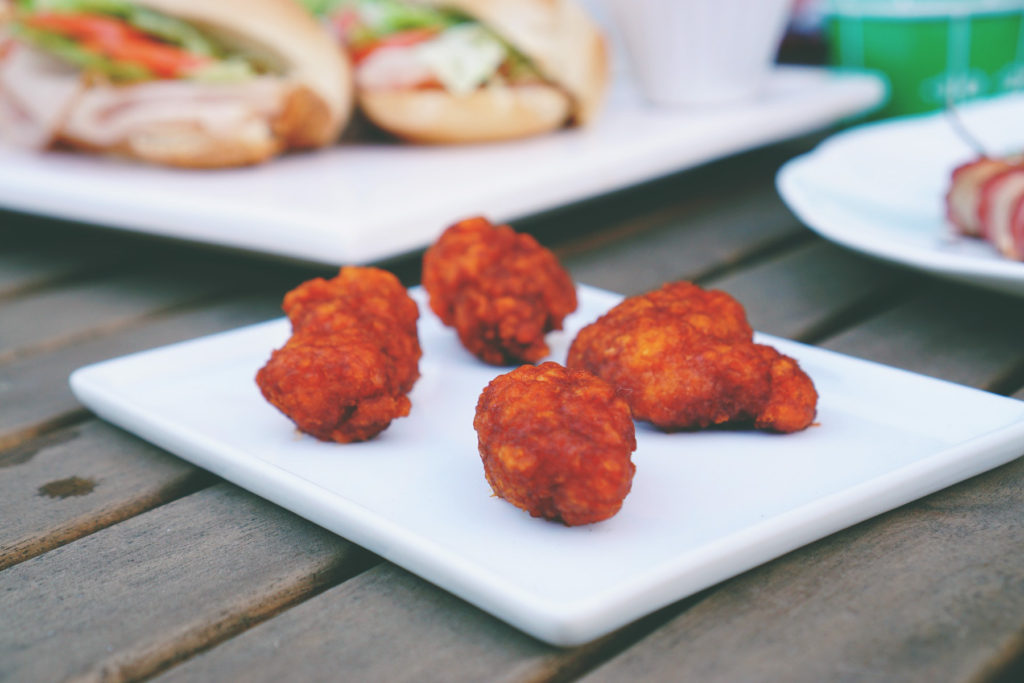 Now that I'm a father, I am thrilled to be able to share these family moments with my wife and son. We obviously love good food, and love reasons to gather together to eat good food even more.
If you look back at any of the articles my wife or I have written, you'll notice we go all in on a couple touchdown dishes, and supplement with fast and easy-to-cook staples (because who really wants to spend the whole day in the kitchen on a Sunday?).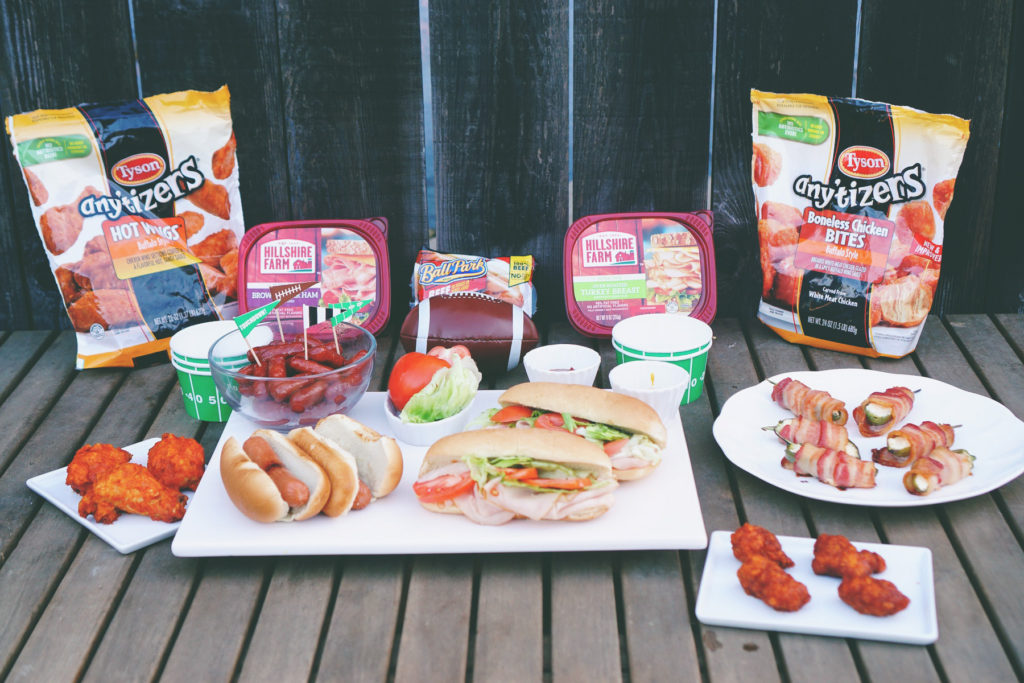 For this year's game, we went all out, creating a massive game day spread that covers the entire field of savory snacks to keep you fueled up throughout the day.
My big recipe was Wright® Bacon-wrapped cream cheese stuffed jalapeños. We discovered this addicting snack a few years ago through our friends in San Diego. The best part is that you can have them be as spicy as you want (or completely without spice at all) depending on how you seed the peppers.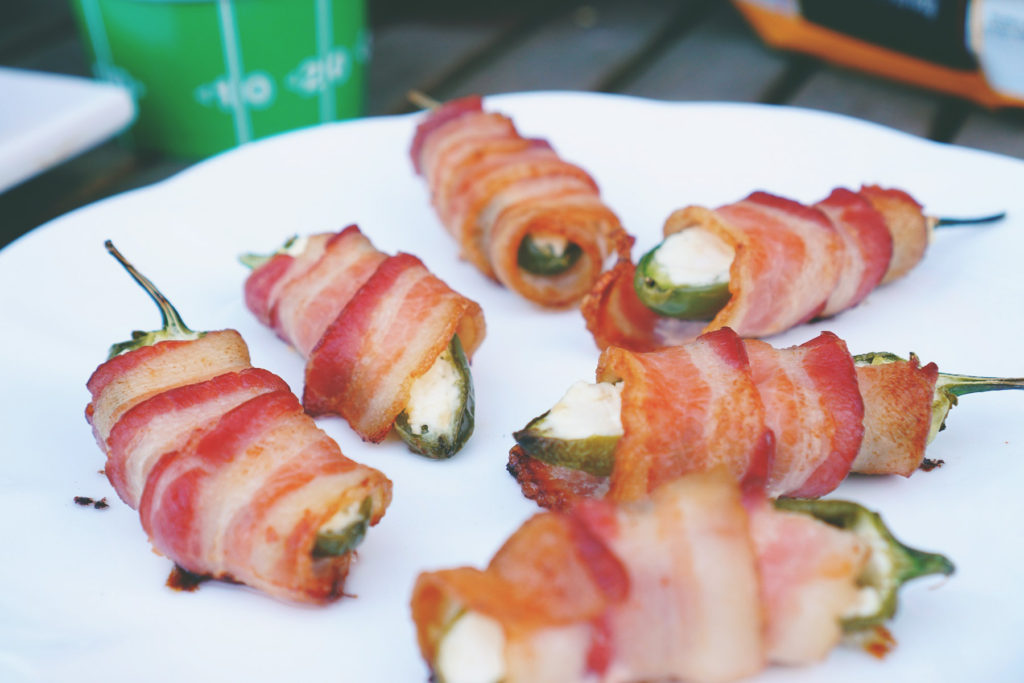 RECIPE:
1 package cream cheese
1 package Wright® Bacon
6-8 jalapeño peppers
Slice the jalapeños in half length-wise and seed (the more thoroughly you do this, the less spicy they will end up). Be sure to use a spoon or gloves as the seeds will burn your fingers. Preheat the oven to 425 degrees and line a baking sheet with aluminum foil. Spread cream cheese inside the gutted jalapeños and wrap with a single strip of bacon so that it covers most of the pepper. For small peppers, use half a strip. Bake for 10-15 minutes or until bacon is fully cooked.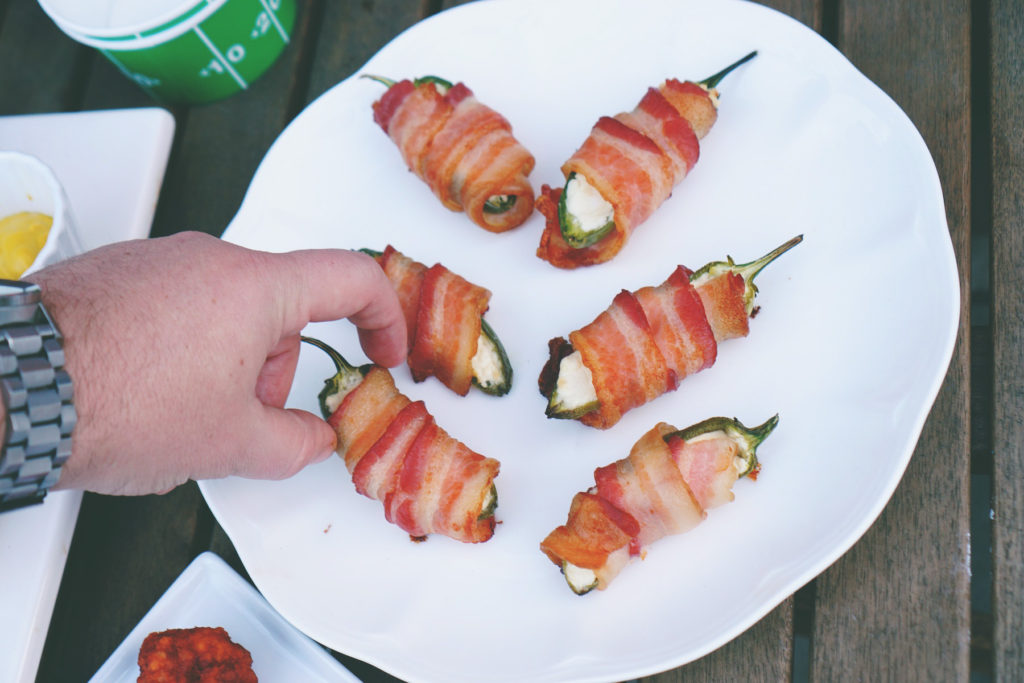 Next was some classic Ball Park® All-Beef hot dogs – a must for any game day. We set up a little condiment station to go along with them.
Last were the classic finger-food, Tyson® Any'tizers® Boneless Chicken Bites (Buffalo Style of course). These were perfect for on-the-go one-handed grab-n-go snacks, but still packed a surprising spicy punch.
You'll notice some more snacks that my wife wrote about also – check out what she (literally) brought to the table for this year's big game over at The February Fox.
Just remember, this day is about more than football, and more than food even, it's about gathering together with friends and family and being in the moment. We don't get nearly enough moments like this in our lifetimes, and I'm grateful to Tyson for letting me share one of my favorite multi-generational family traditions.