When Tech, Health and Style Come Together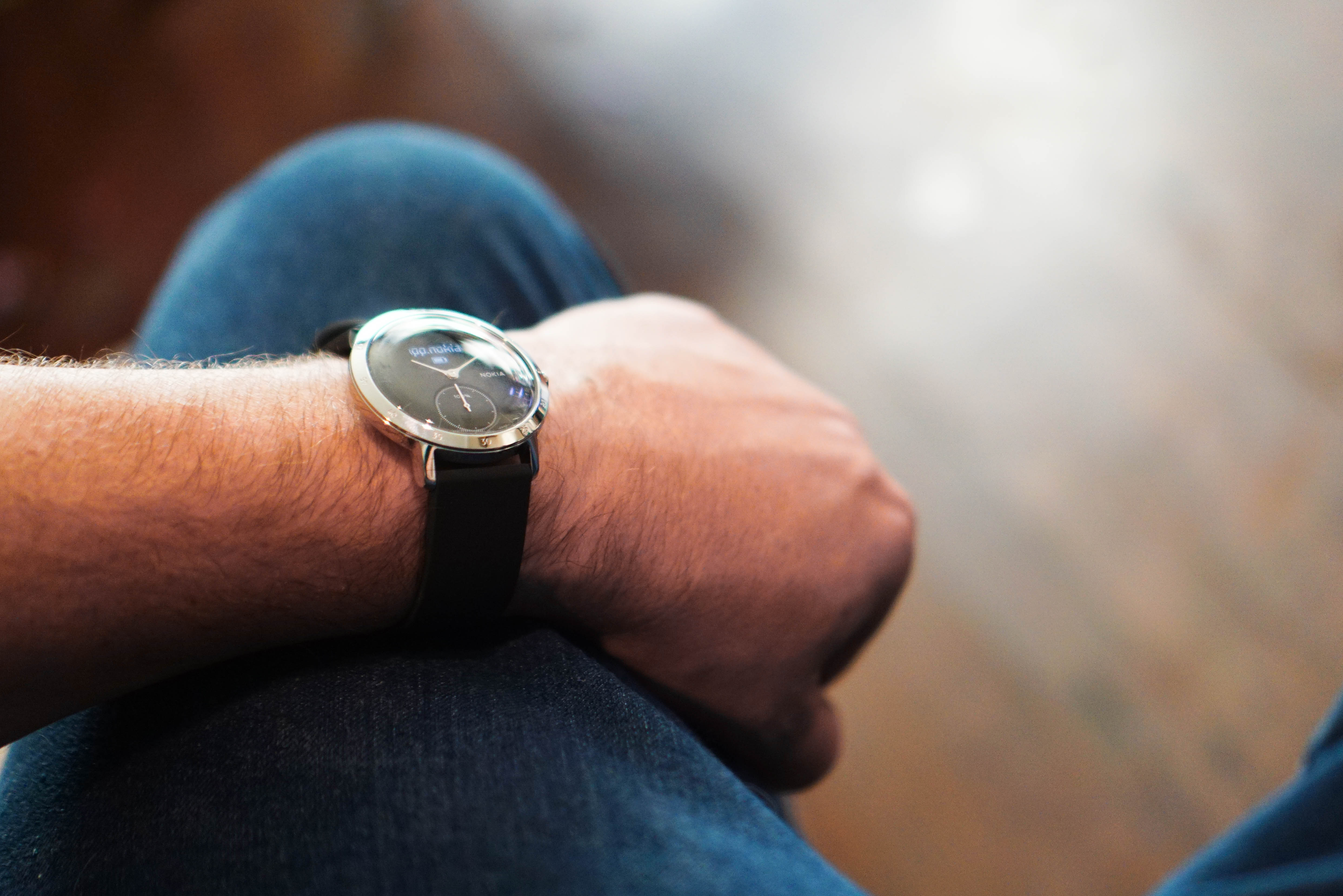 I've been writing pretty regularly about how I've been pushing to be healthier in 2018, and lucky for me, I've been able to take advantage of partnering with several companies to make the transition a little bit easier.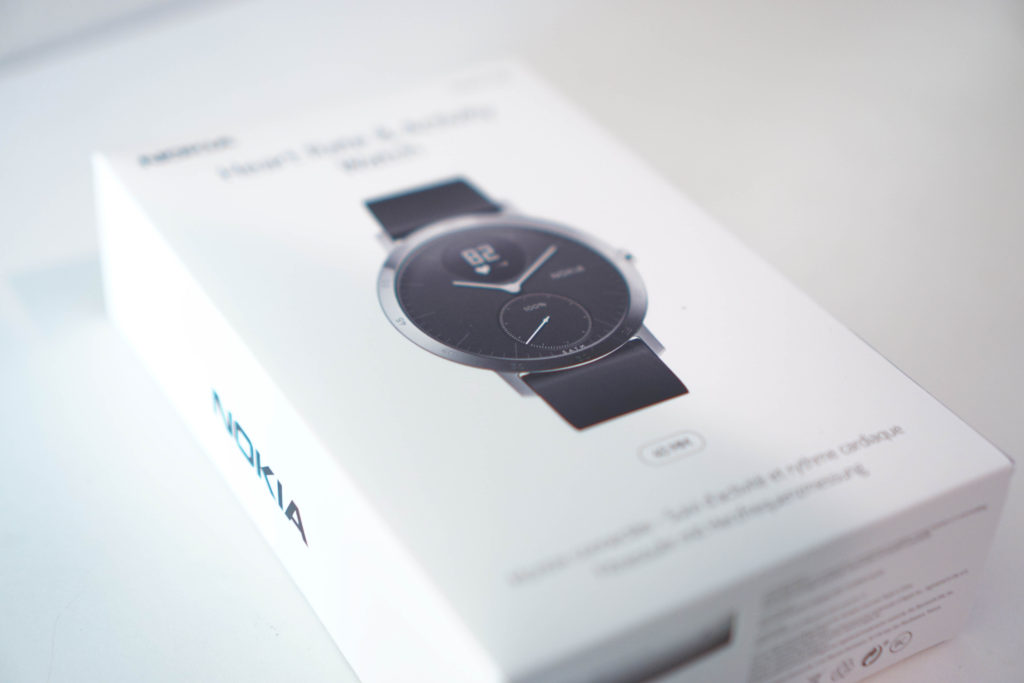 Perhaps the most straight-forward approach is to simply monitor my vital health stats from my wrist. That's where the Nokia Steel HR comes in. What appealed most to me was its minimal-first design, coupling a sleek analog timepiece with a clean stainless steel frame and swappable straps (mine came with the sport version, but that leather one is mighty tempting).
Immediately after snapping these quick shots, I downloaded the Nokia Health Mate app and synced it to my new classy timepiece.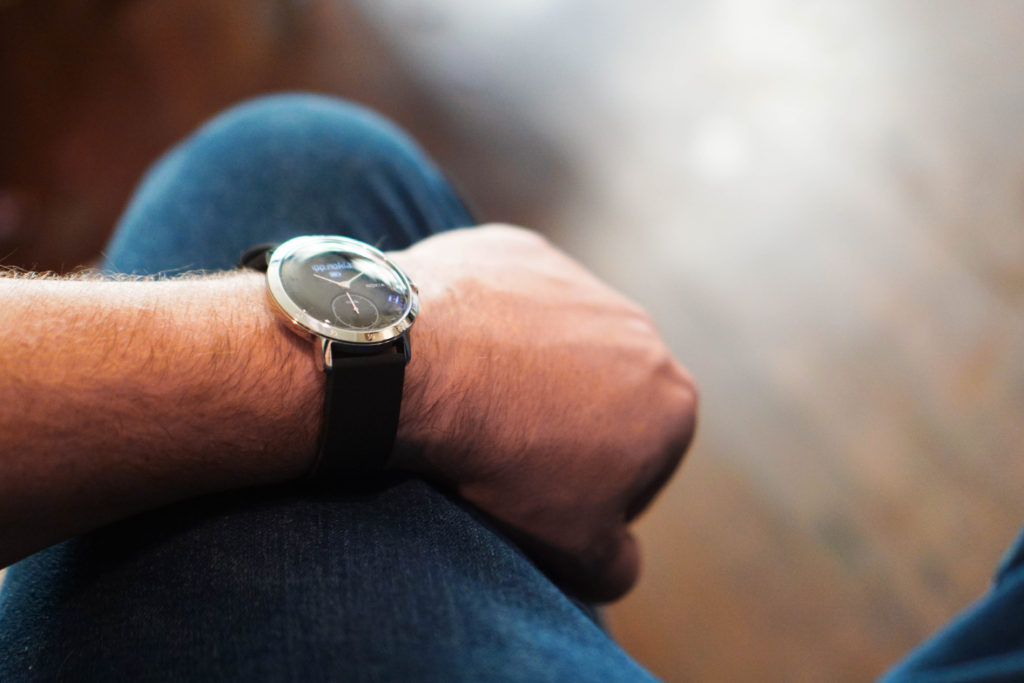 The watch has a small circular digital screen embedded in the face of the watch, which helps keep the battery lasting for over a month between charges, something unheard of in this realm of tech and gadgets. The screen is versatile enough and will show notifications about messages, calls and calendar updates.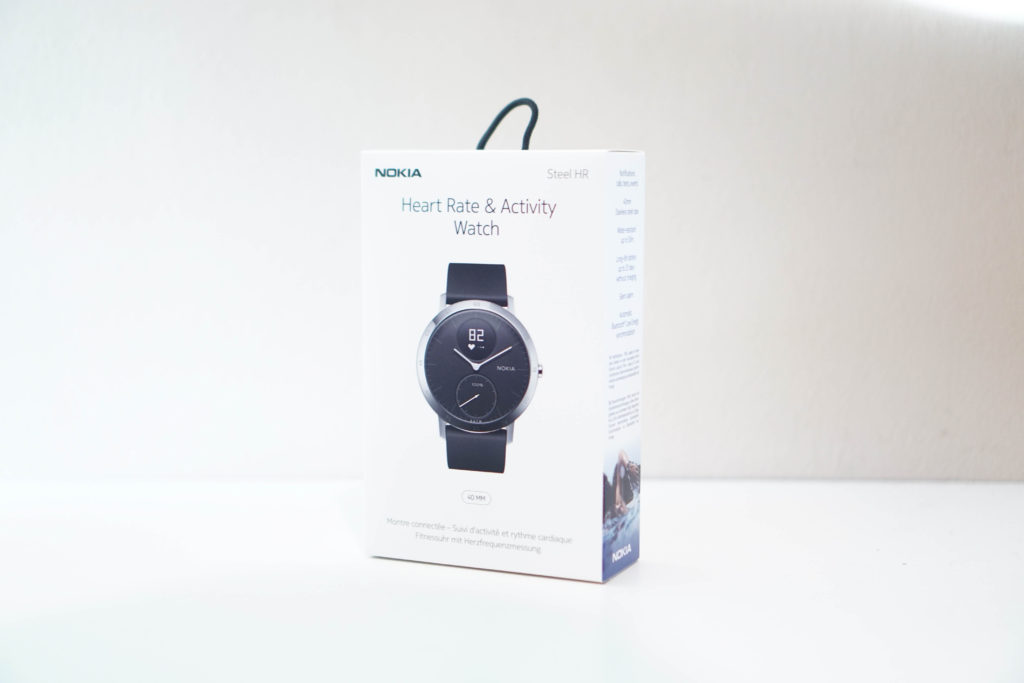 On the back of the watch is an array of sensors that monitor and track your heart rate, exercise, steps and distance traveled, and even your sleep patterns. It only took a few nights wearing the watch to realize just how erratic my sleep routine was. An added bonus is an alarm feature that will gradually wake you up with soft vibrations to your wrist. It quickly became my favorite feature.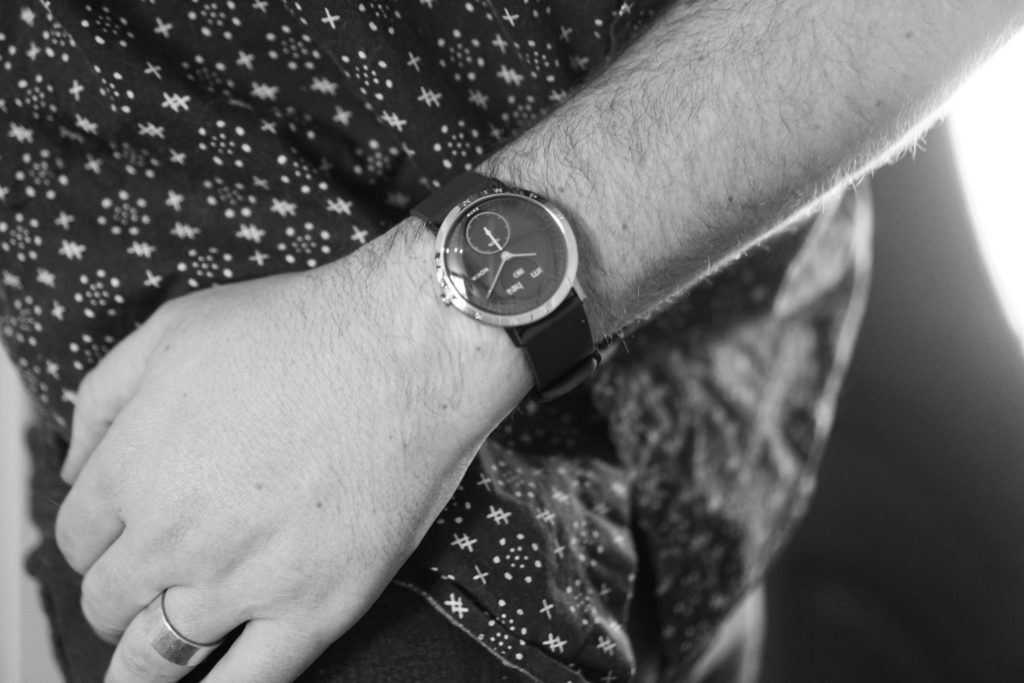 I've owned several "fitness trackers" and "smart watches" over the last couple of years. My biggest pet peeve is the "tech" look to nearly all of them. Especially in my everyday public life, I will opt for clean style over loaded-looking tech all day long.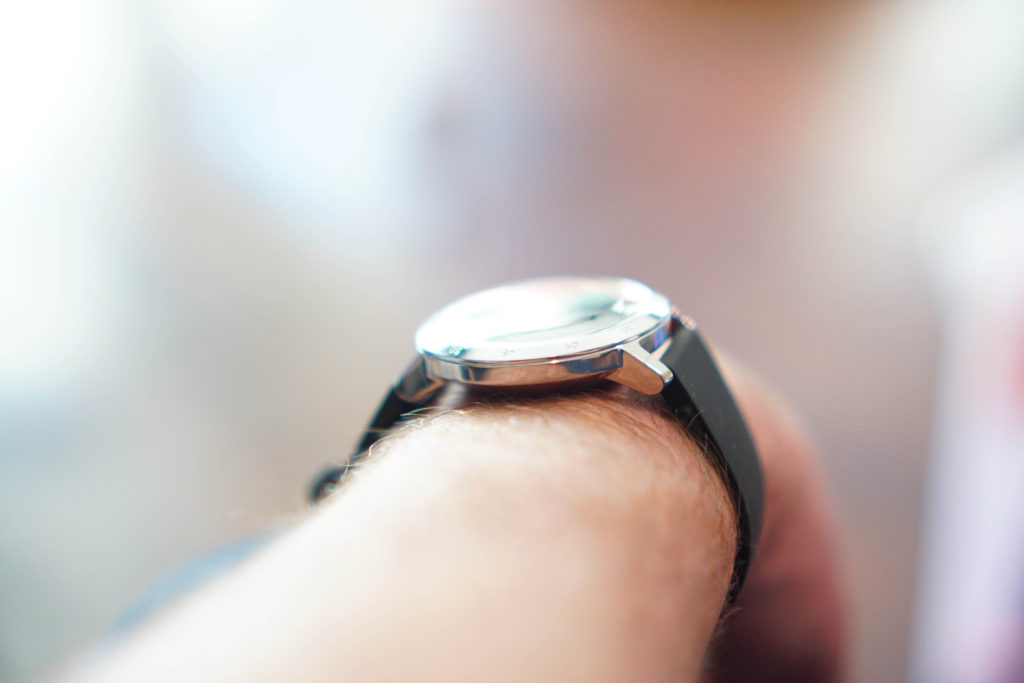 It's just a breath of fresh air that Nokia has brought together the best features of high-end fitness trackers, added some great smart watch features, packaged it in a beautifully styled sleek watch, and made it last weeks without having to worry about recharging it.