Adding A Twist to Stuffed Peppers with Serious Bean Co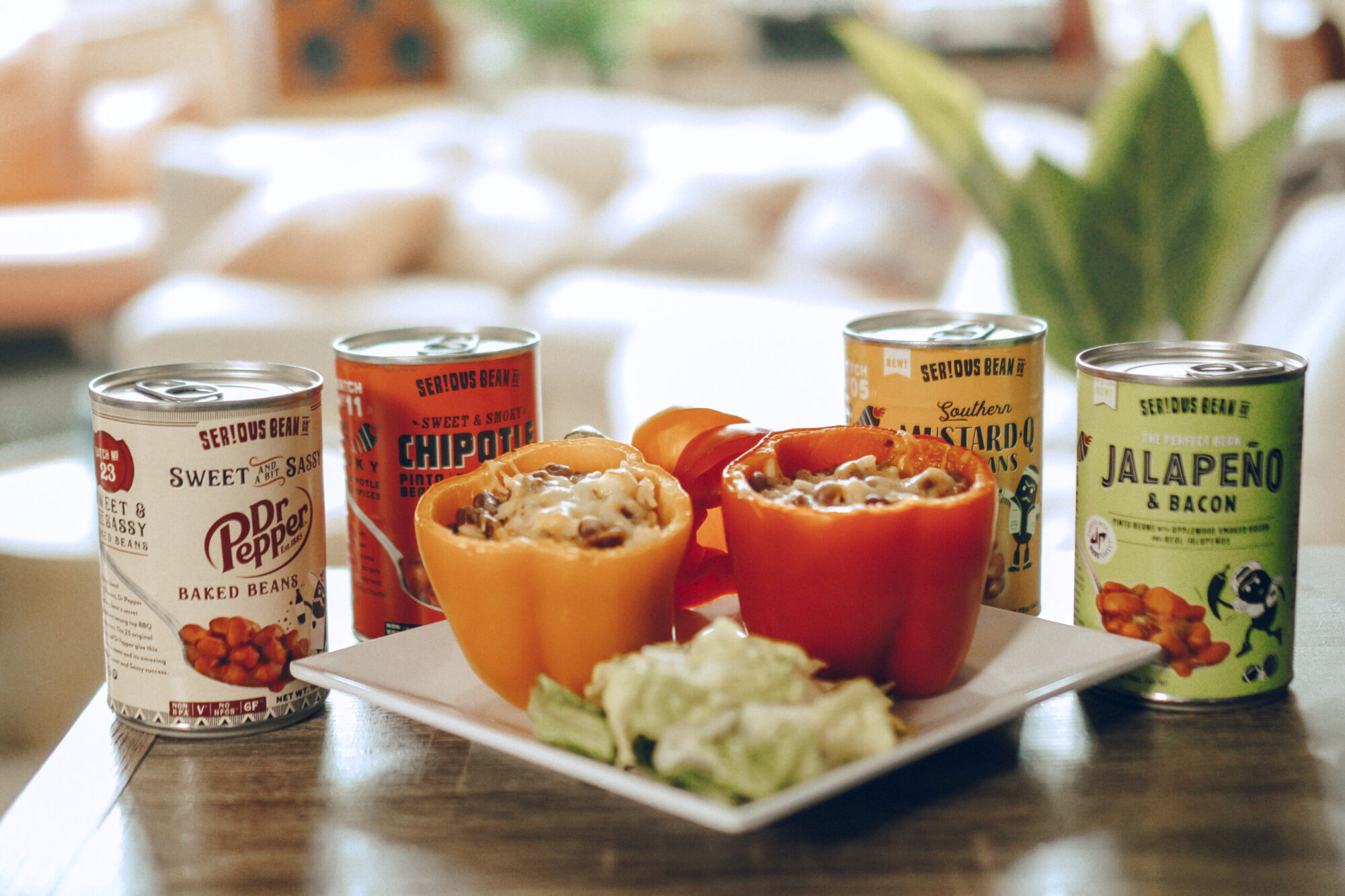 This is a sponsored post written by me on behalf of Serious Bean Co. All opinions are 100% mine.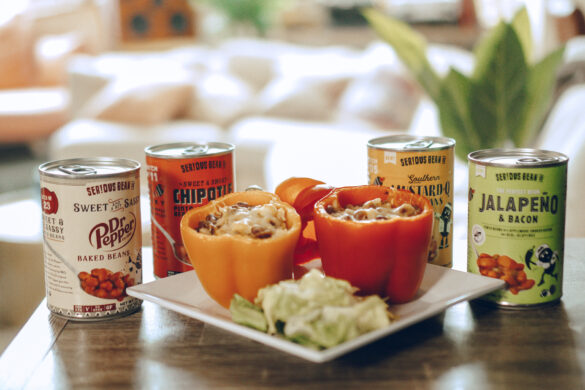 Summer is here! And it's a hot one! I'm all about cranking up the heat because this summer has felt like it's two years in the making.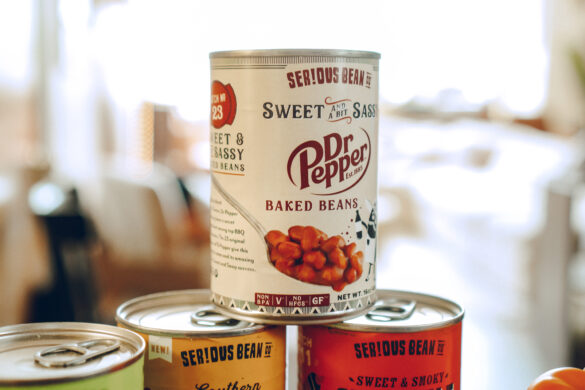 I've been working on a bunch of different summer-themed recipes recently, but there's a classic that I've been going back to again and again over the past couple months. Stuffed peppers.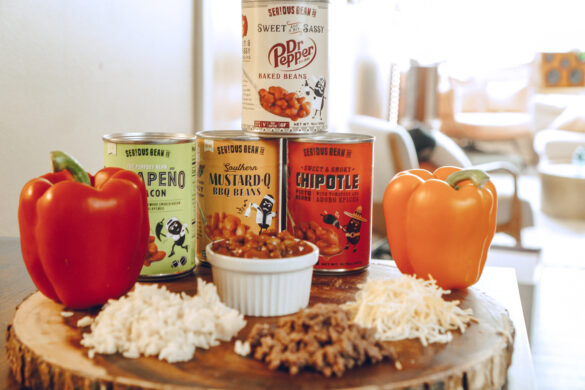 Whether you put them on the grill or the oven, they always come out great. An easy, satisfying recipe that always tastes like summer.
But this time I teamed up with Serious Bean Co to give an absolutely delicious twist on the classic.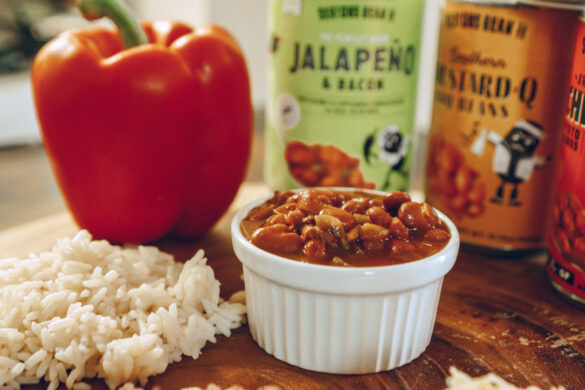 I used the Jalapeno & Bacon Pinto Beans from Serious Bean Co to add a little extra flavor and kick to my peppers this time. That's what I love about SERIOUS Bean Co – the flavors are bold and adventurous, even if they're not for everyone.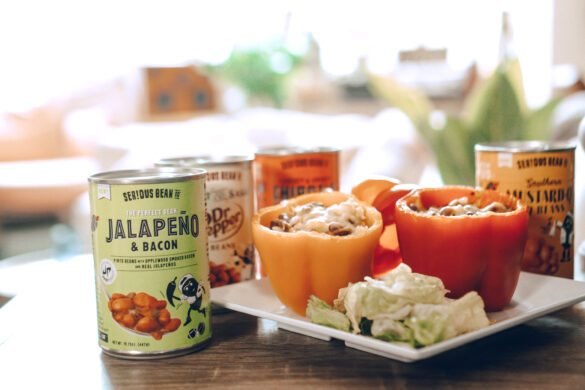 Always made from the highest quality ingredients, you can eat these right out of the can. And who wouldn't with flavors like Dr Pepper Baked Beans, Jalapeno & Bacon, Sweet & Smoky Chipotle, and Southern Mustard-Q BBQ. Perhaps best of all, these are free of gluten, high-fructose corn syrup, artificial colors and artificial flavors.
Jalapeno Bacon Bean, Beef, Rice Stuffed Peppers
1 Can SERIOUS Bean Co Jalapeno Bacon Beans
1 lb ground beef
1.5 cups white rice (cooked)
4 oz shredded cheese
4 large bell peppers
Brown the ground beef

Pre-heat oven to 350 degrees
Slice top off of peppers, de-seed

In a bowl combine equal parts beans, beef, rice, cheese

Fill peppers to top with mixture, top with shredded cheese

Bake 10-12 minutes or until top cheese starts to golden
Enjoy!
Honestly, I could have used any of the awesome flavors of beans for this recipe, but I was craving some Jalapeno & bacon today!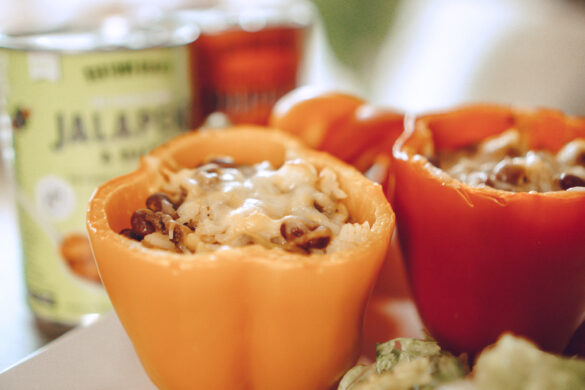 Be sure to pick up some Serious Bean Co beans on your next grocery trip this summer and let me know what you think!