AT&T MHealth Smart Sync Baby Video Monitor by Baby's Journey Review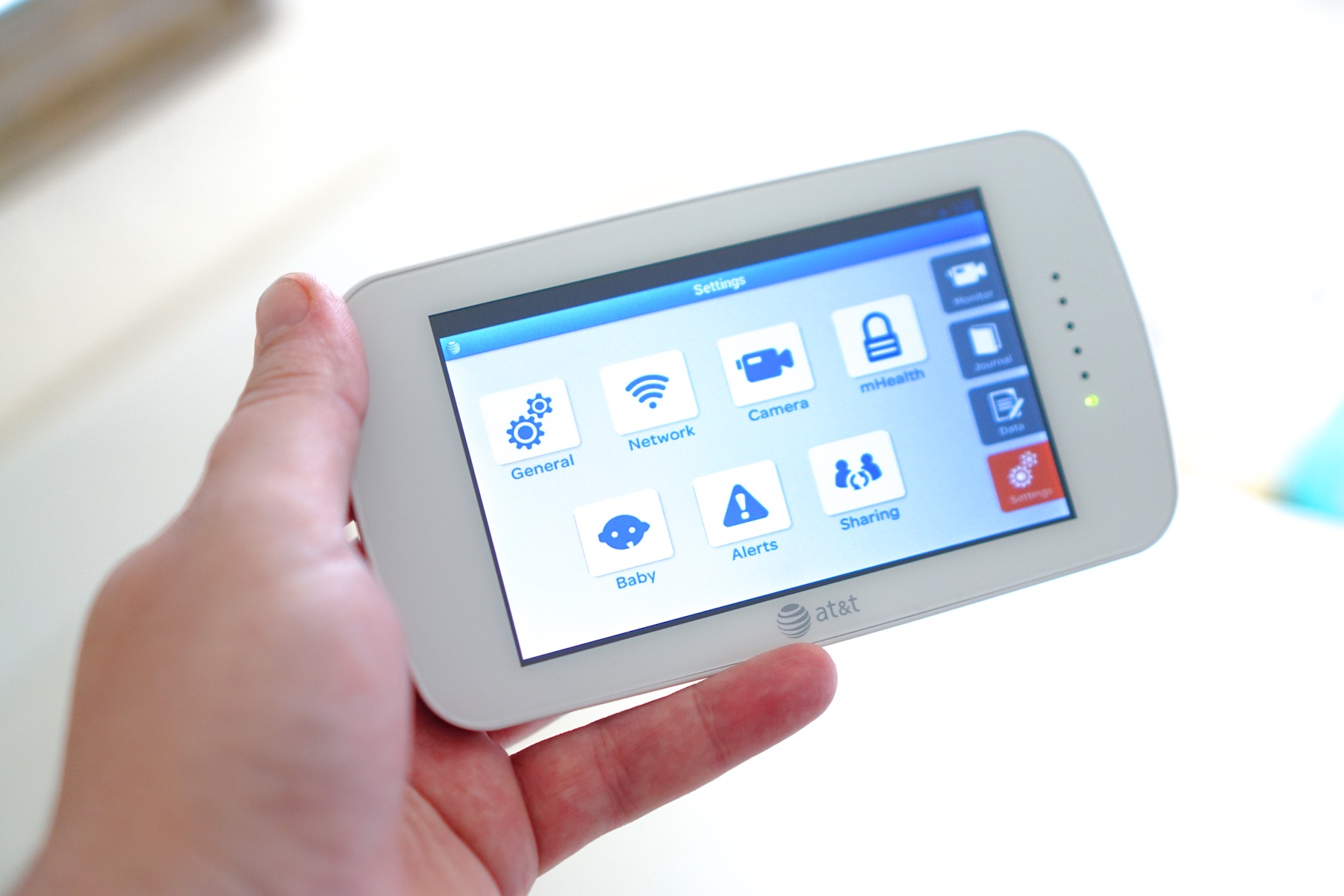 When we learned we were expecting, one of things I was most excited about was picking out a baby monitor. Weird, I know. But it was one of the only "gadgets" that I got to pick out that we actually needed for the new baby.
I went with a midrange unit, operating on a radio frequency and having no frills. It worked, and I didn't think much about it after that. That was until about a year later and I am given the opportunity to review the new Smart Sync 5″ Internet Viewable Touch Screen Video Monitor from Baby's Journey and AT&T.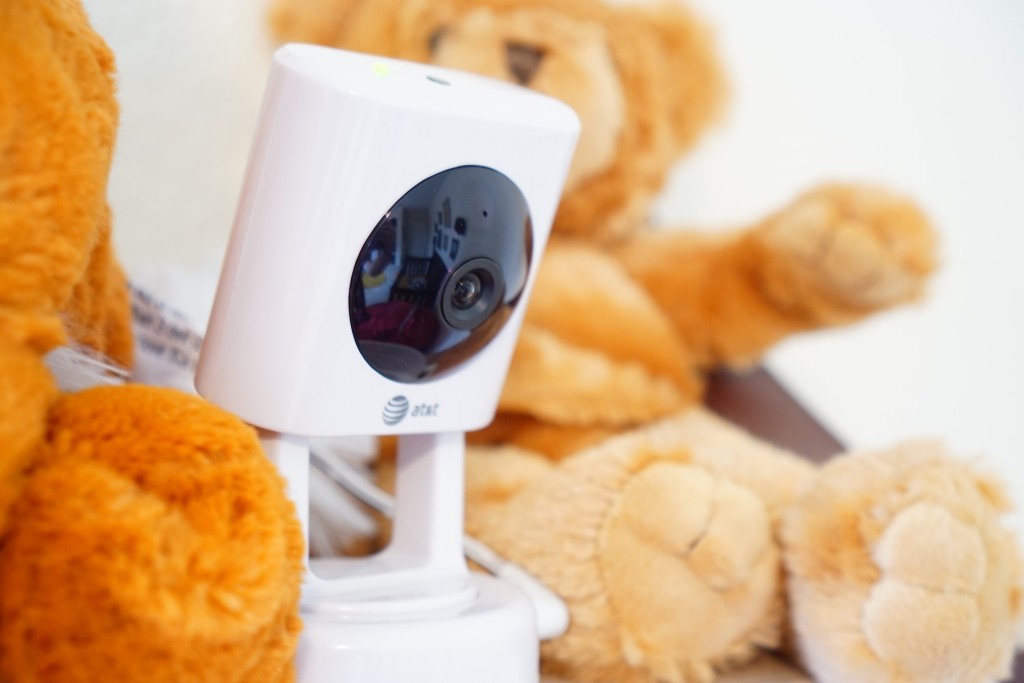 The device is pretty. It has a big screen, is thinner than expected, and as you would expect, allows me to see my baby and even track activities on the monitor or through the Smart Sync Mobile App.
It only took about 15 minutes from the moment I opened the box until I had the unit fully functional and automatically synched; I even took a risk by setting it up just as our son was getting ready for bed. This was actually faster than the time it took to sync up our old 2.4GHz monitor. The most impressive feature off the bat is the big beautiful screen and extremely fast frame rate. My wife even commented that it was the first time we could actually see our baby sleeping, complete with his small movements that we were never able to see before. We had become accustomed to a tiny pixelated screen that resembled slow-moving pictures instead of actual video. Another great feature is the ability to capture and share screenshots from the receiver. The resolution is good enough and we no longer have to take photos of the monitor screen when one of us is away during his nap.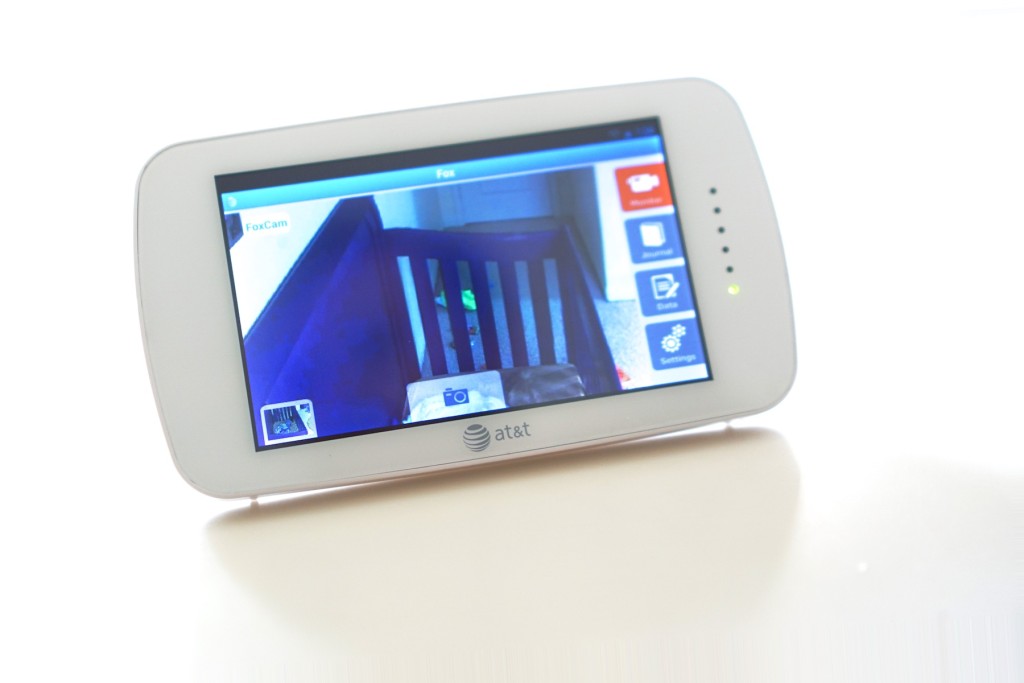 I do have two minor gripes about the system. The first (and this may be limited to our home network, anchored by an AT&T U-Verse router) is that the feed is delayed by about 1.5 seconds. Our master bedroom is right across the hall from the nursery, so we can often hear when he wakes up before the echo of the sound on the monitor. This regular occurrence has caused us to name the device the "twin machine" because it truly sounds like we have two angry babies when we're in earshot. Obviously if I'm not near his nursery, this isn't an issue. The second gripe I have is that the camera module is not motorized. It's always nice to be able to move the camera around without having to take the receiver into the nursery to physically move the angle of the camera.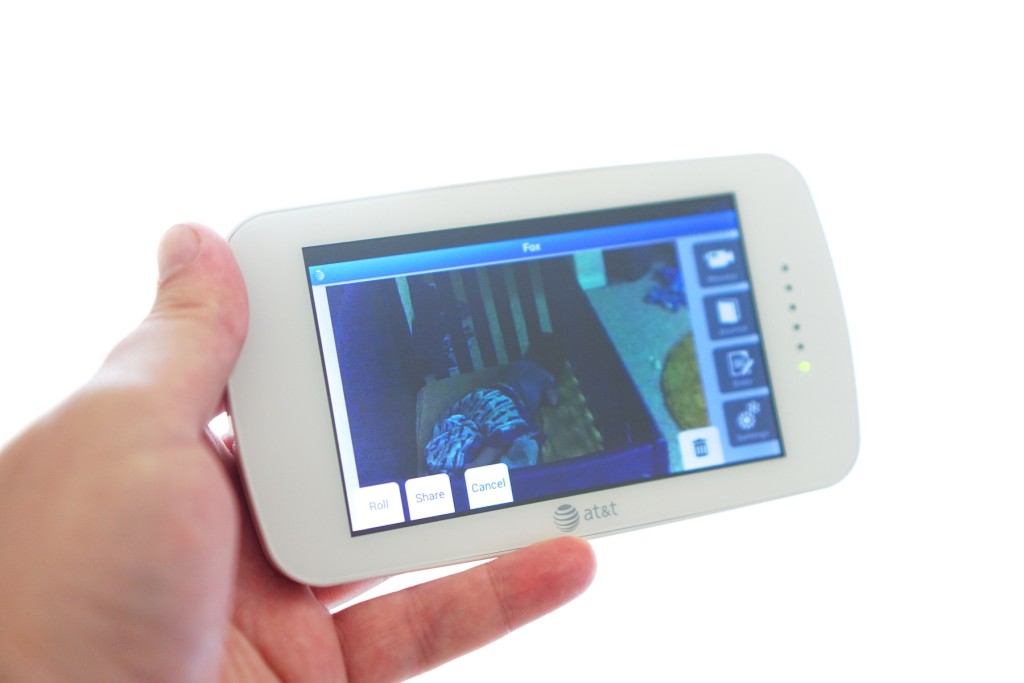 Other observations
The range and battery life of the unit blows our old monitor out of the water. It's nice being able to go into the backyard without having to worry that we'll be out of range or have to find an outlet right away. The internal journal, feeding calendar and growth chart (collectively called "Log & Track") are all very creative, and I think we would have gotten more use if we had this monitor right at our son's birth, but we haven't been able to fully utilize these features. In fact, it's important to note that if the receiver's active screen is on any screen other than "Monitor", there is no sound or video being transmitted.
Some things to note about the system are that while it is AT&T branded, the monitor system works on any home network and doesn't require any kind of mobile service or monthly fee.
Overall, this device is a huge upgrade from our old monitor, most impressively with the video quality and ease of use. It's not without its flaws, but luckily most of my gripes are all software-related, and could very well be fixed via an over-the-air software update in the future.