Upgrade Your Grooming with Baxter of California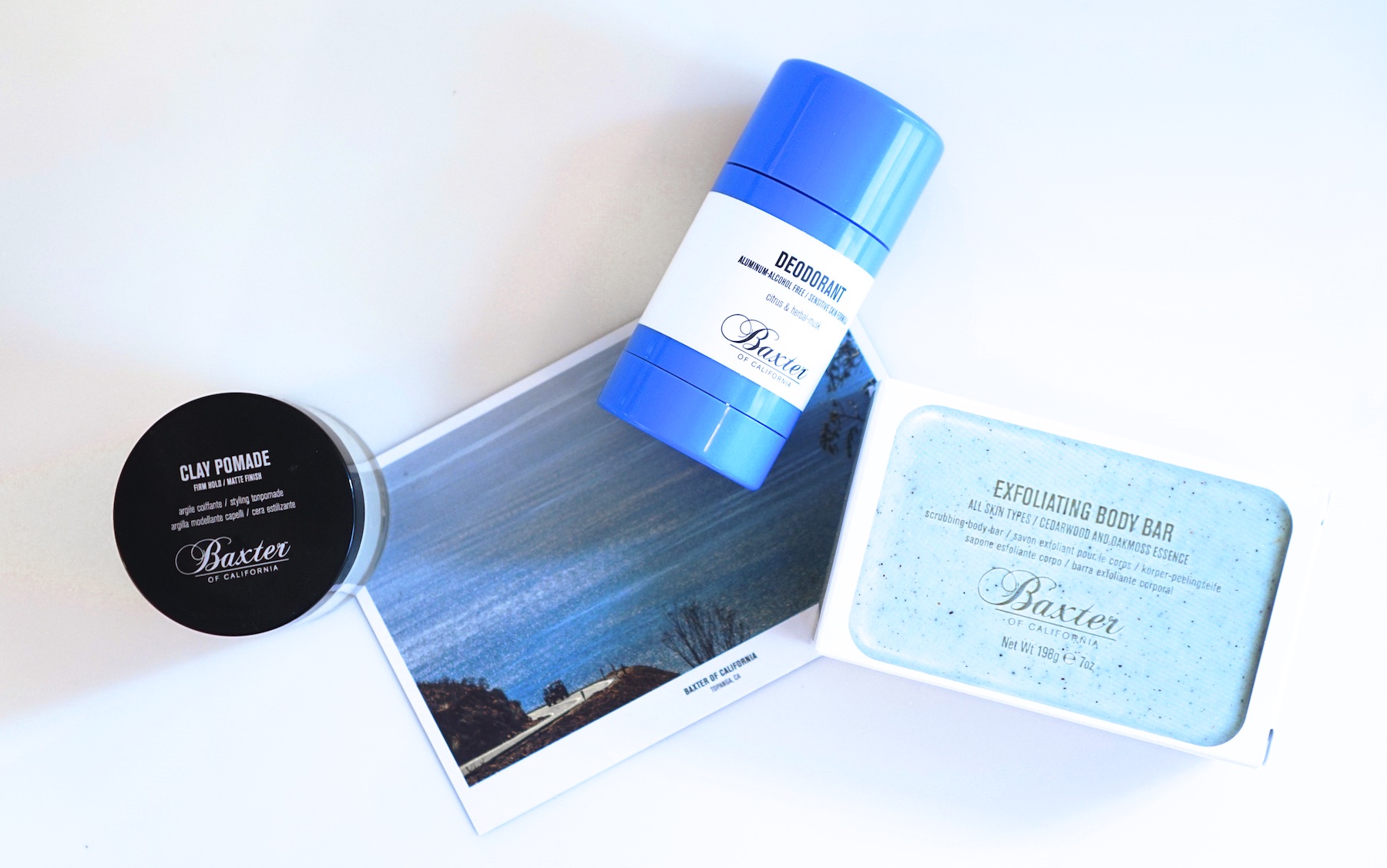 Living in San Diego, it sometimes feels like summer all year long, especially in recent years. A high of 80+ degrees in December is not far off the average.
Even though the weather may not change from season to season, I always have the urge to update my overall style or look every three to four months regardless. Whether it's a new hairstyle, growing and trimming a beard, skipping my contacts and opting for my black-rimmed glasses for a couple weeks, or even just upgrading my daily routine to keep feeling fresh, these little things can go a long way in boosting overall mood, self-esteem, and prevent stagnation.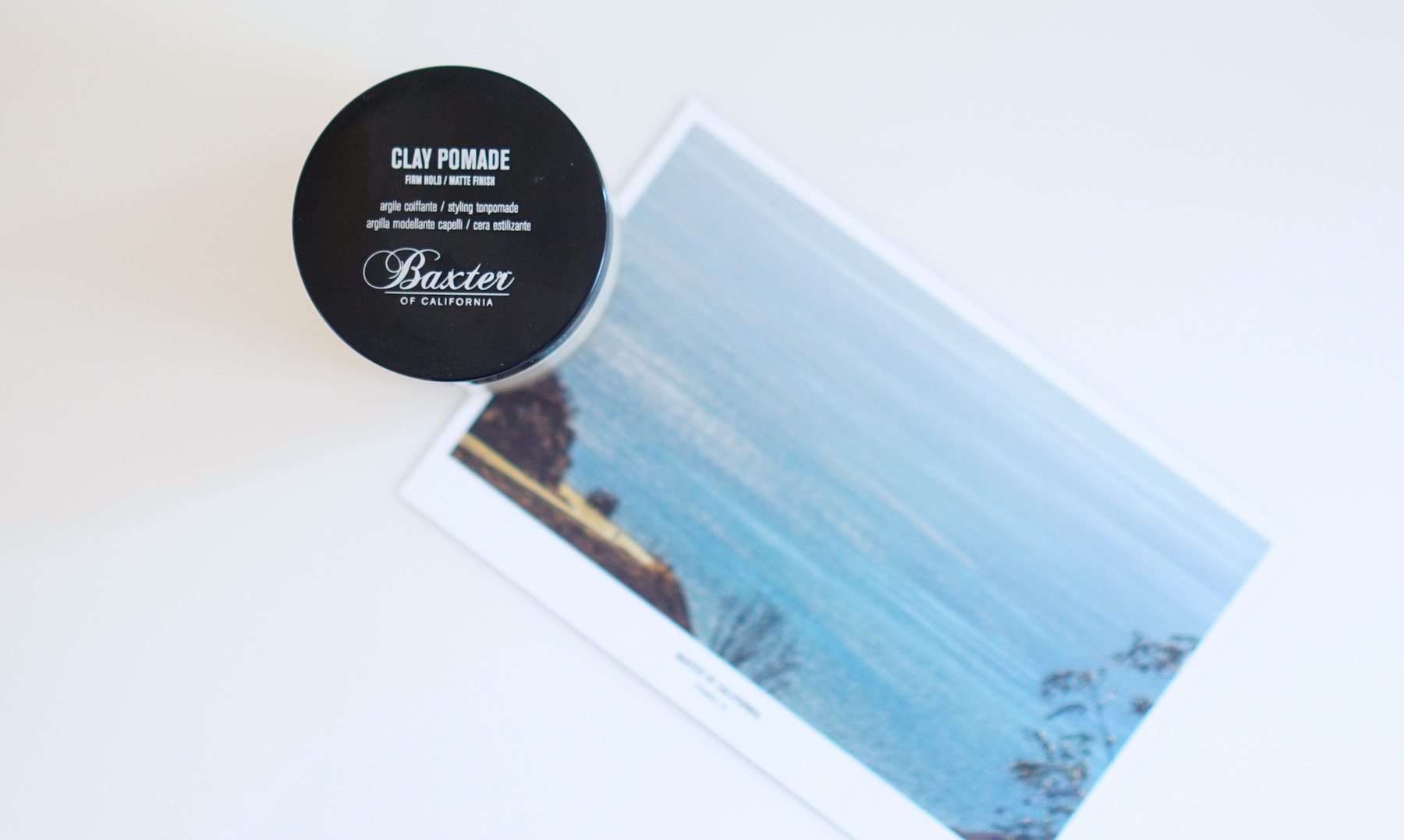 With spring arriving, I was just getting the itch to try something new. Not more than couple days later, a little box from up the coast in Topanga, CA arrived at my door from Baxter of California.
I was thrilled to find a small glass jar of clay pomade, along with a cool blue deodorant stick and an intriguing exfoliating body bar. It was exactly what I needed for my spring "refresher."
I have a confession. I love pomade, and the thicker the better. The clay pomade is the most viscous in Baxter's line and I couldn't wait to (literally) get my hands on it. A perfect blend of hold, without coming off shiny at all, this is the pomade I will use daily to give me an effortless yet styled look.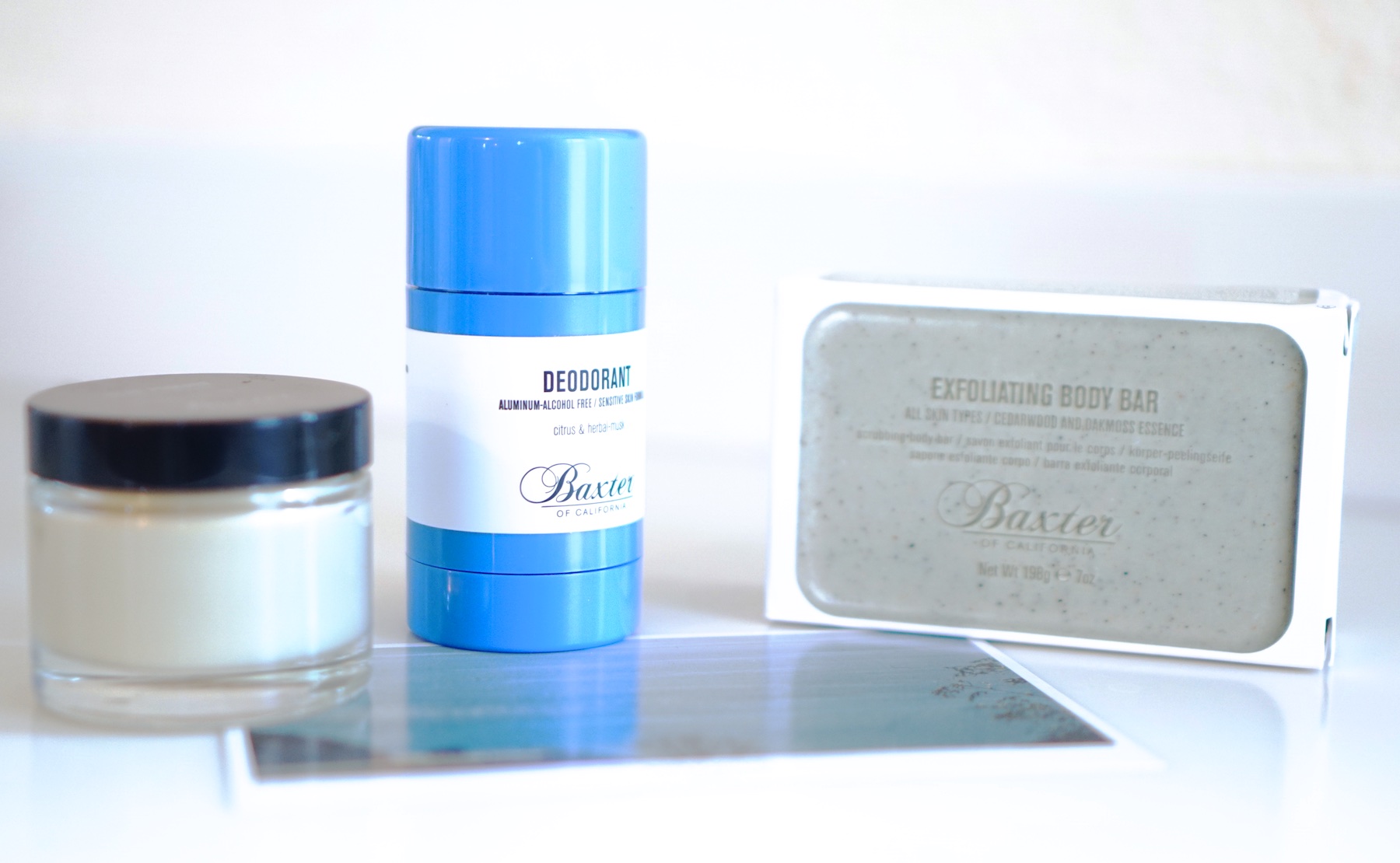 Admittedly, I pay more attention to my hair care than other grooming products, but I was blindsided with my unexpected obsession with both the deodorant and body bar that Baxter of California sent over.
Growing up in San Diego, there are certain scents and smells that are only experienced when you're (extremely) close to the ocean. I moved my family inland about 15 miles, and most of those scents are replaced with citrus and chaparral (I'm not complaining!). Baxter has managed to recreate the freshness and tangy scents of the ocean and I'm immediately transported to my high school summer mornings at tower 15 in Carlsbad.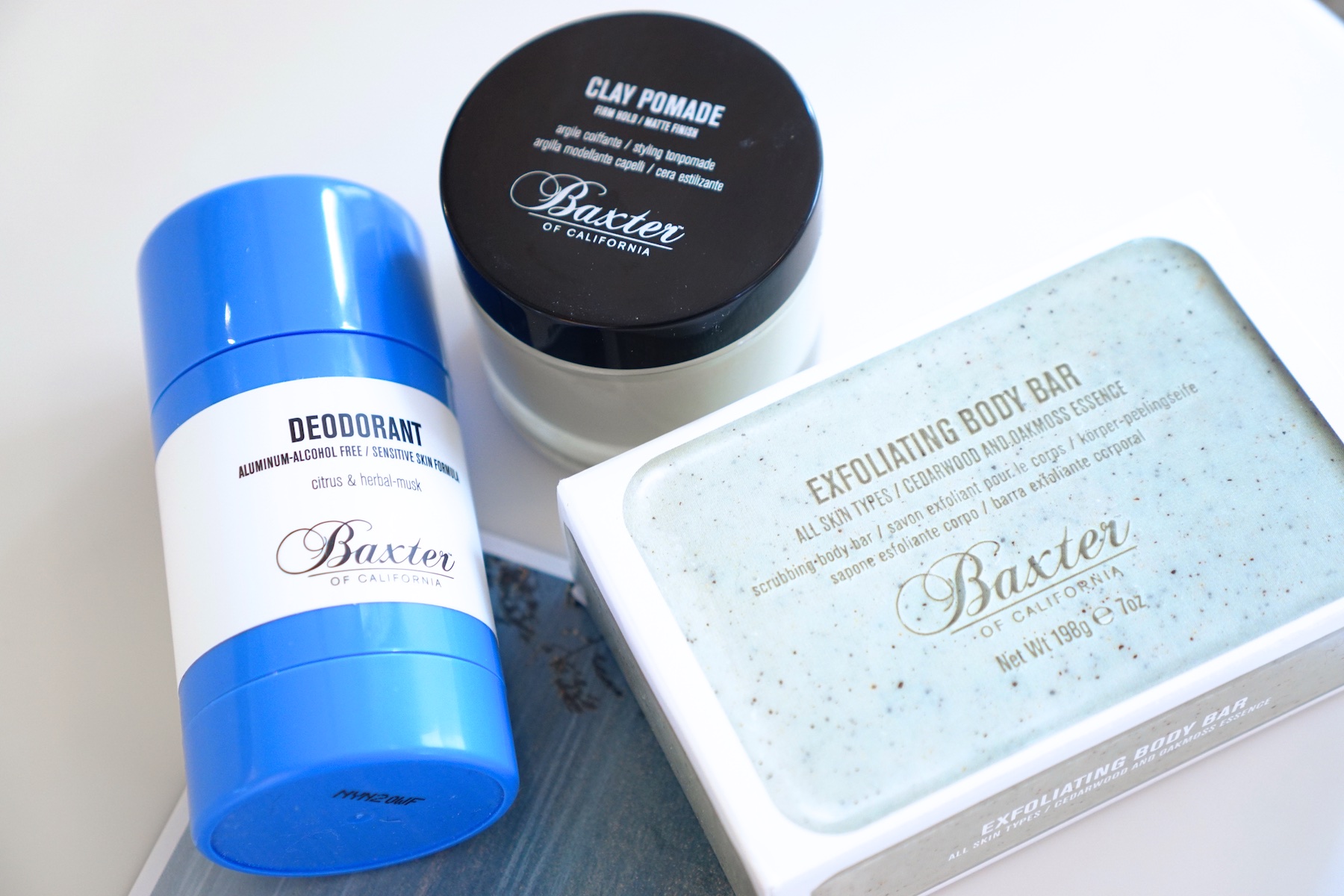 If you want to try out any of Baxter of California's products, be sure to use the code BAXTERFAVES for 15% off and free US shipping.