Celebrate College Basketball with This Cheesy Buffalo Chicken Wing Dip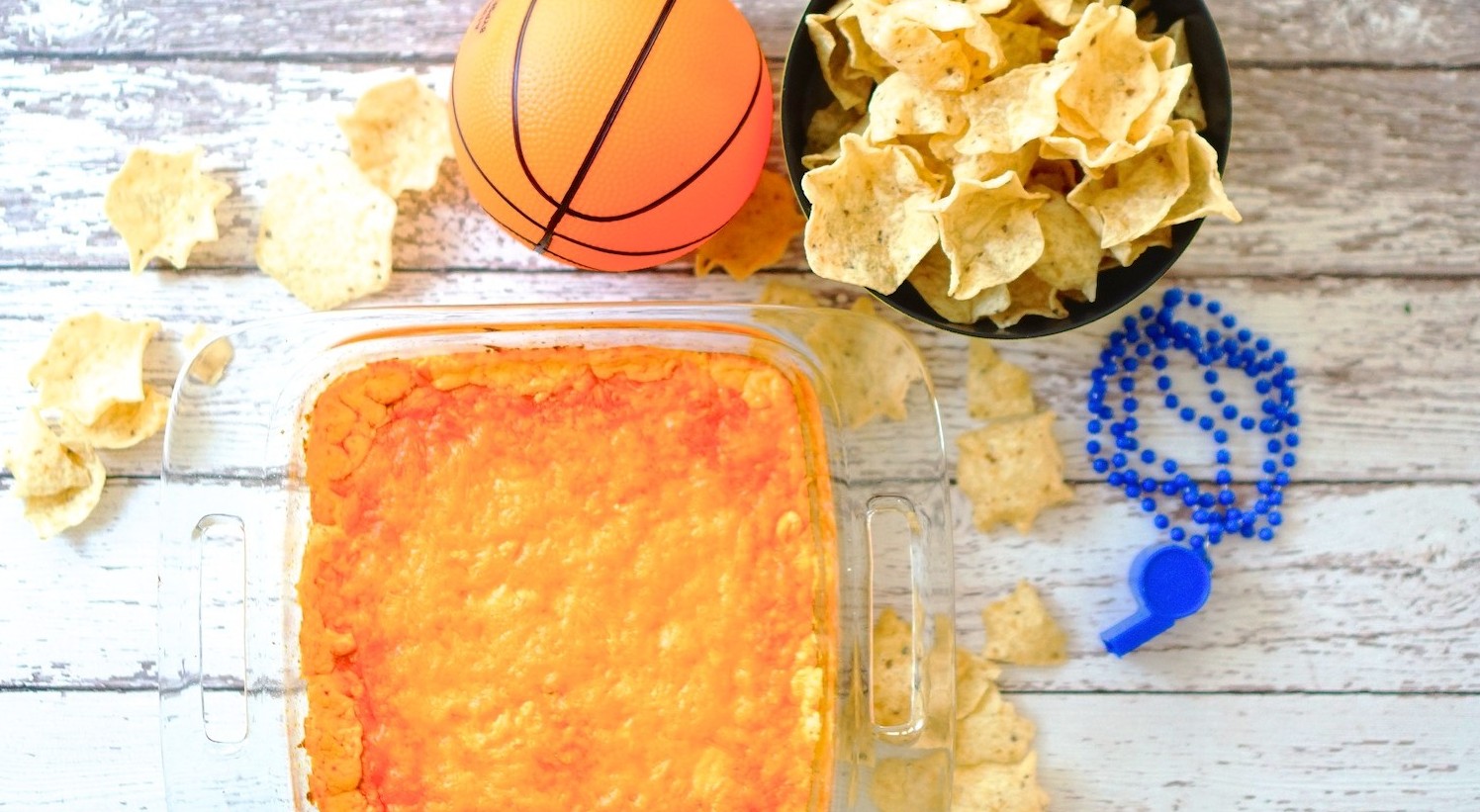 Mid-March to early April is always one of my favorite times of the year. The insanity of the NCAA basketball tournament seems to permeate everyday life. Productivity at workplaces across the country slows to a crawl, and casual basketball fans turn into maniacs for their alma mater or favorite college team. Brackets are filled and busted, tears are shed, and champions are crowned.
One of my favorite aspects of collegiate basketball is roller-coaster type ride of emotions and streaks that can last one play, one half, one game, or even the whole tournament. Watching "cinderella" teams upset top seeds and the sheer joy on young men's faces is unparalleled in all of sports.
In honor of these "hot streaks" I wanted to share my all-time favorite dish for game time. As the championship game draws closer and closer, I couldn't resist the urge to make up a batch of my wife's world-famous Cheesy Buffalo Chicken Wing Dip. We've been enjoying a cinderella story from our Western New York team in orange, and hopefully this native dish will bring the men some continued success.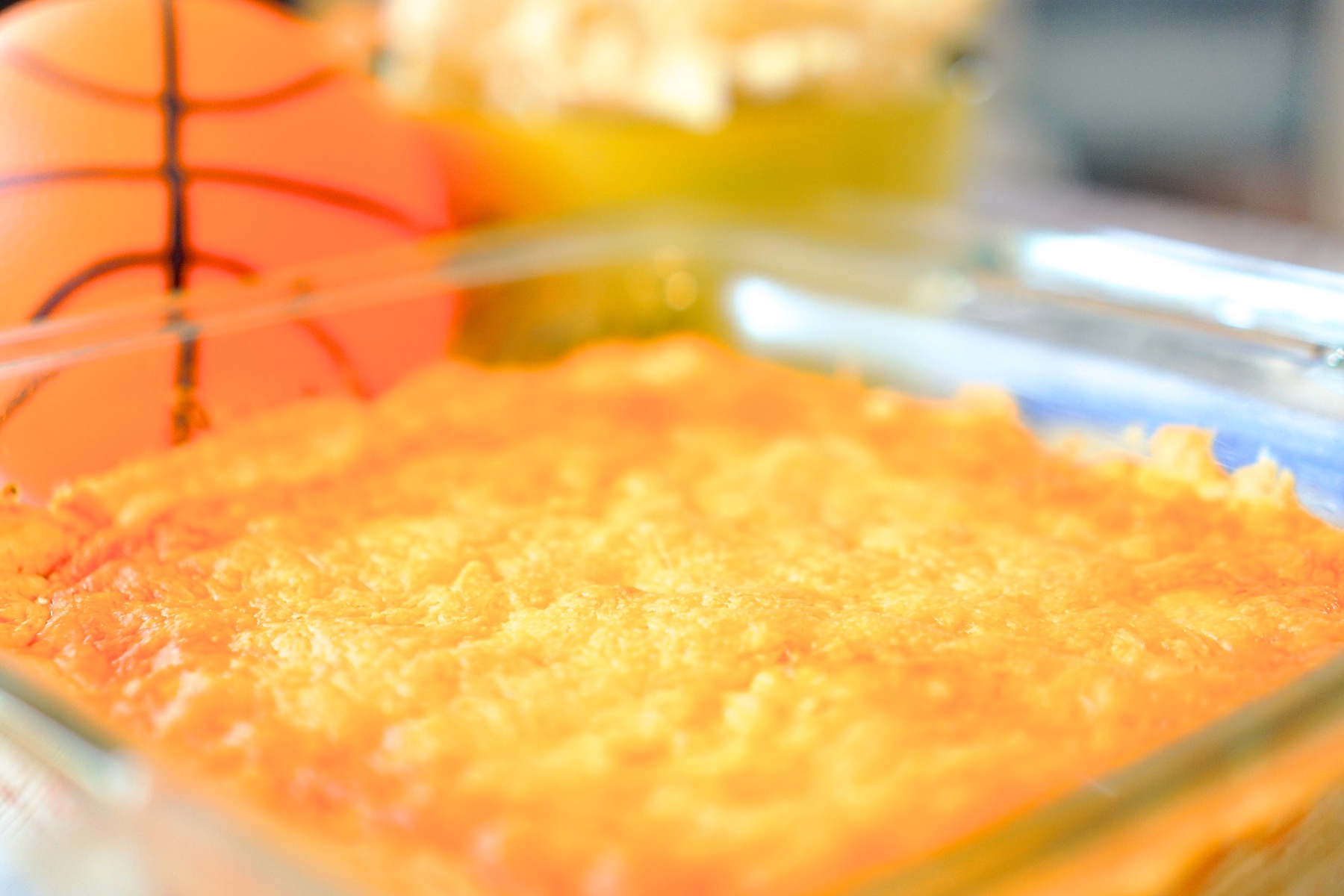 Cheesy Buffalo Chicken Wing Dip
Ingredients:
3/4 pound chicken breast
16 oz (2 packages) cream cheese
8 oz (1 package) shredded cheddar cheese
7 oz cayenne pepper hot sauce
3/4 cup diced celery (2-3 stalks)
1 bag tortilla chips
Instructions:
Preheat oven to 350 degreees
Chop up chicken breast and celery into fine pieces
In a 10 inch pan, season chicken with salt/pepper, heat until fully cooked
In a small pot, melt together cream cheese and hot sauce
Once melted, add in 5 oz shredded cheese, save rest
Add chicken and celery
Pour into glass dish (11×7 or similar) and top with remaining shredded cheese
Bake for 20-30 minutes until top cheese is melted and dark gold
Enjoy!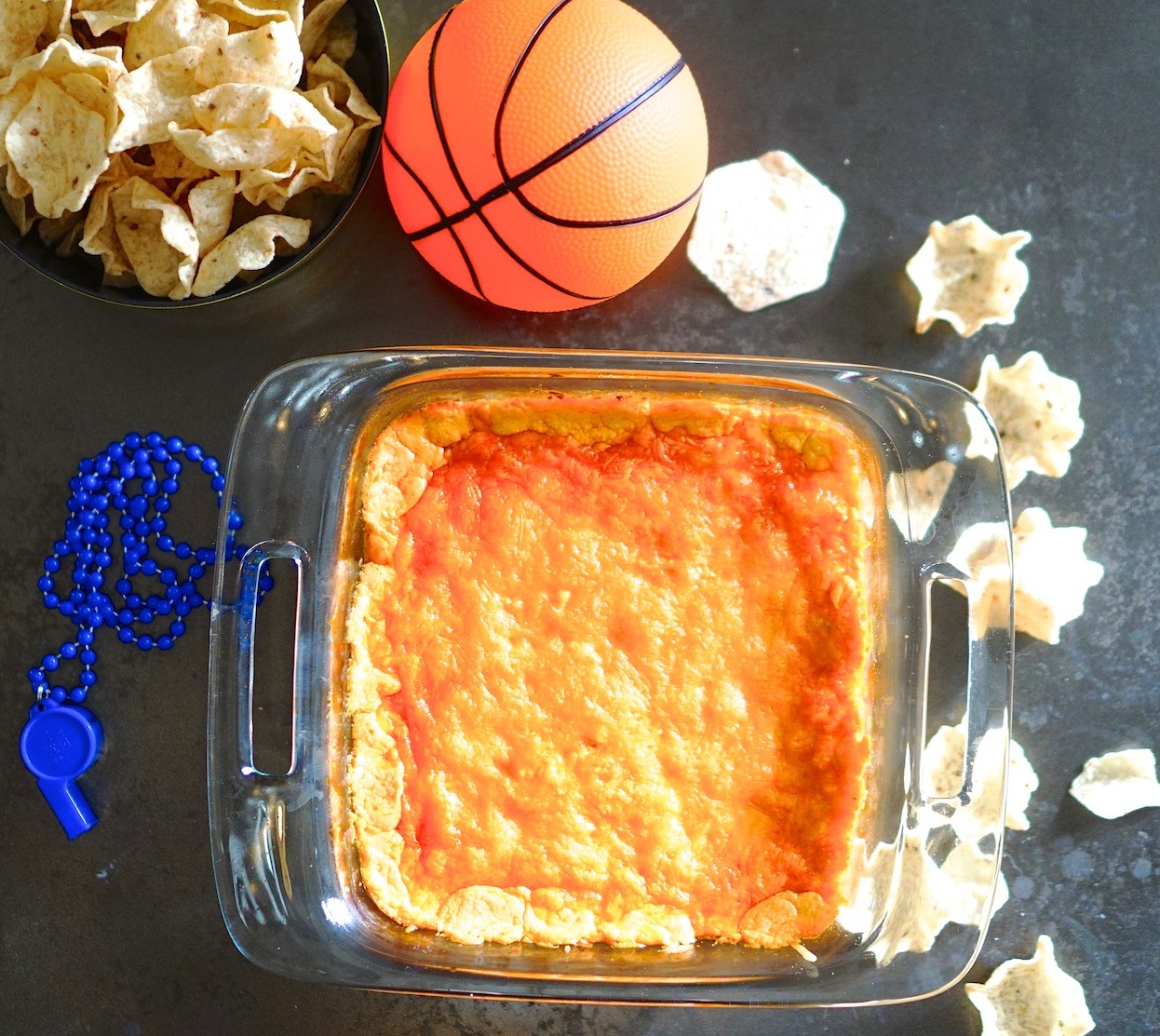 Just as with the preparation for the big game, make sure you're prepared to take down a hot and spicy dish like this. Ever since high school, I've struggled with regular heart burn. A few months ago, I decided to try something new. I picked up Nexium 24HR, the new #1 selling frequent heartburn brand*. Since switching to Nexium, I don't even have to think about bringing antacids with me or be hesitant about enjoying the rich and spicy dishes that I love so much.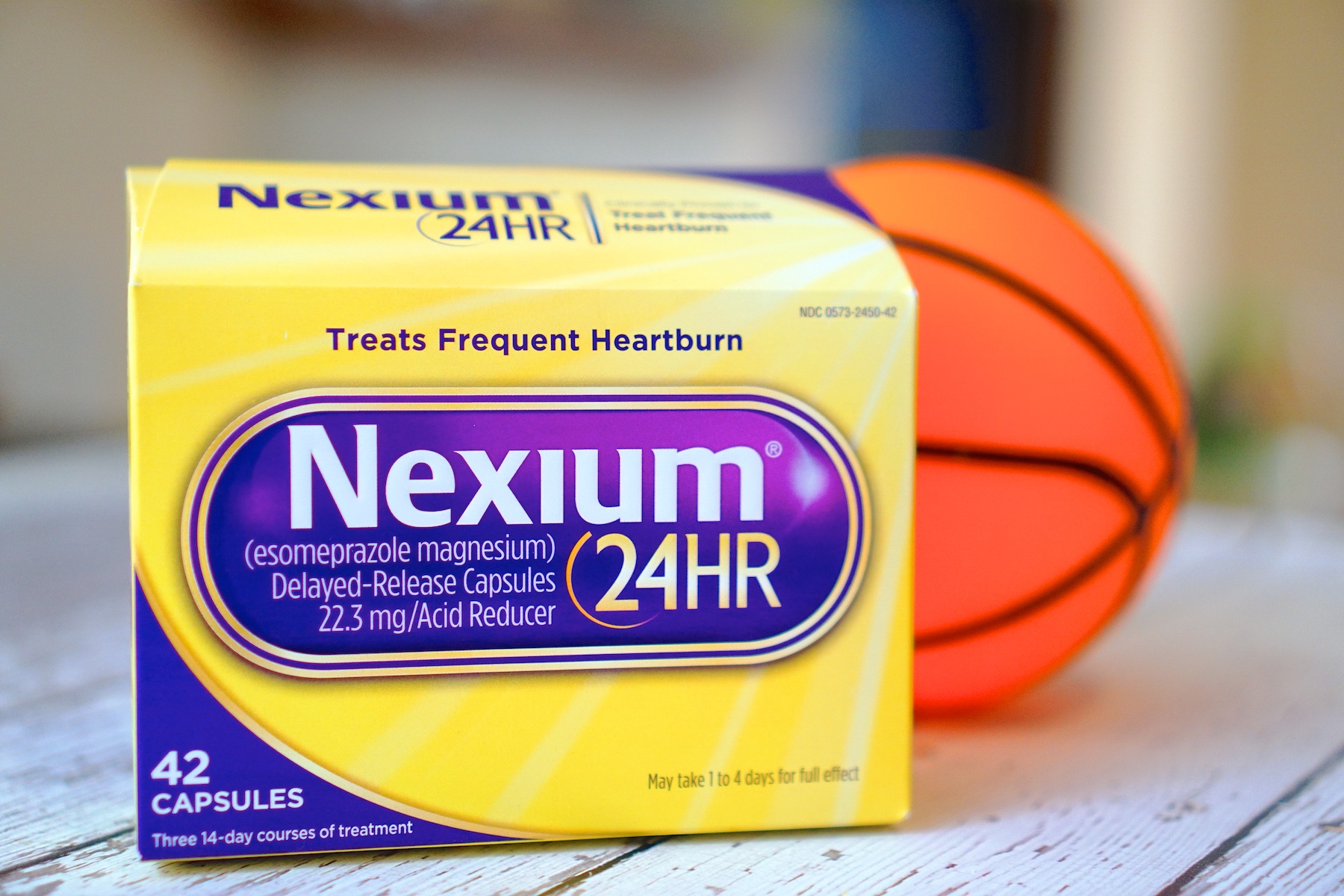 When you're on your own hot streak, it's never fun to have to call a time out to worry about dealing with your heartburn. Luckily, Walmart has everything you need to get in and out, with a convenient 42 count pack of Nexium 24HR. I simply take one pill each morning and my heartburn is long forgotten, so I can focus on what's important: basketball!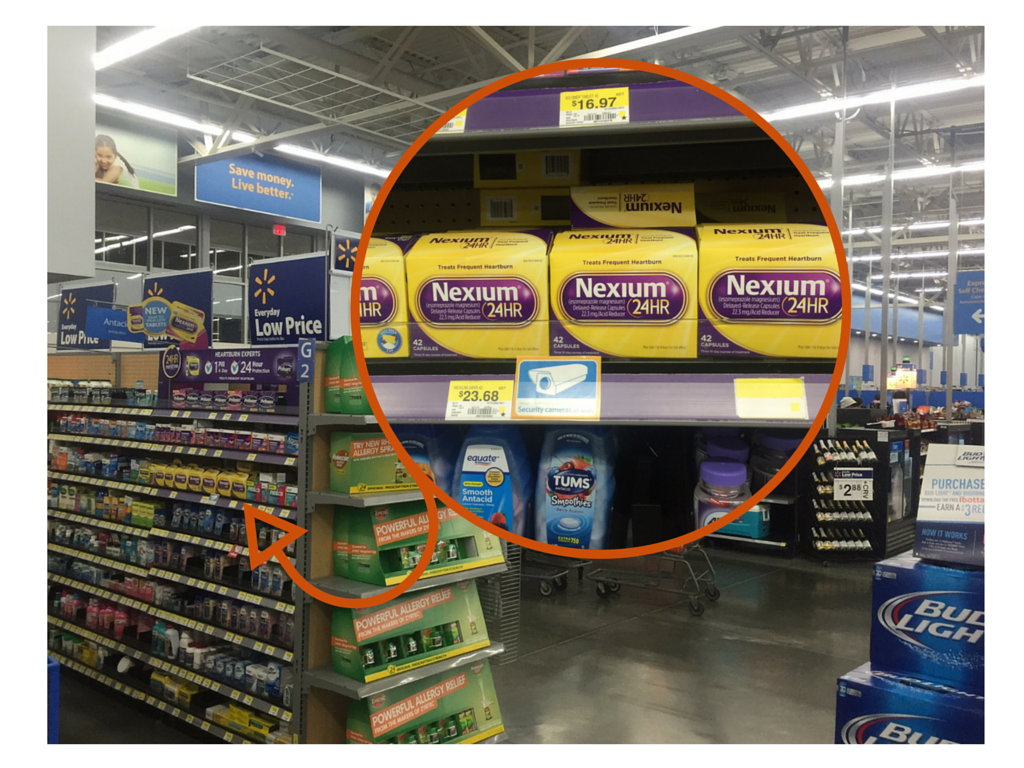 I have to urge you to make this dip. It's always a hit at game-day parties and I'm asked for the recipe at least once a month from friends and family so that they can enjoy this cravable treat. If you've been struggling with regular heartburn, be sure to try Nexium 24HR, and to get started, here is a coupon to purchase it and see for yourself.
*Based on IRI sales data 52 weeks ending 11/1/15 among OTC brands. May take 1 to 4 days for full effect. Use as directed.