Fun Products to Help Kickstart Your Outdoor Adventure!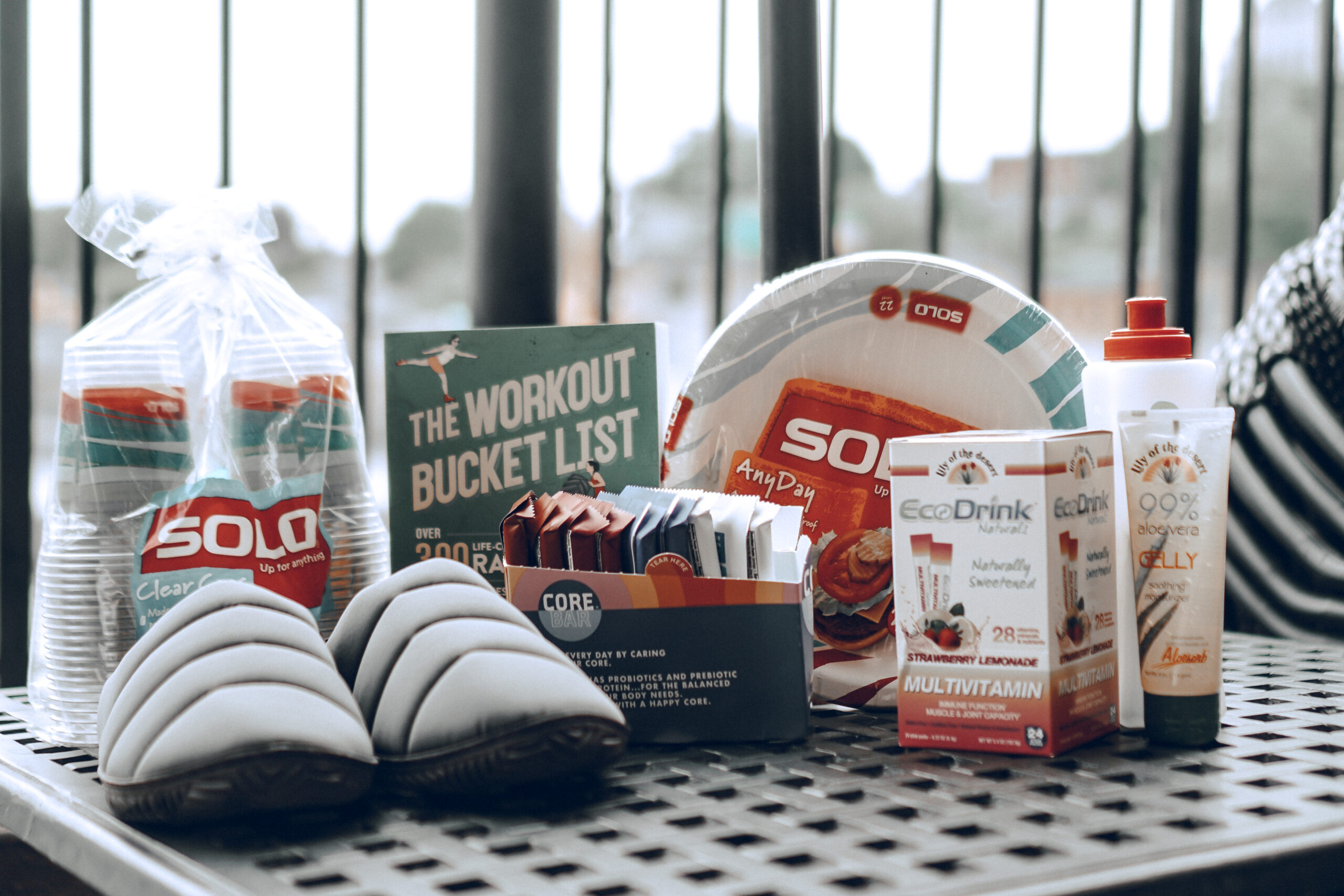 This post is sponsored by Babbleboxx
I cannot believe it's already deep into 2022. So much has changed in my life in the last couple years, and I have never been so excited for the future as I am at this point in my life. This year I've been focused on being healthier, more active, and exploring the wilderness more than I ever have before. To help with this fun new adventure, the lovely folks at Babbleboxx sent over some items that are perfect for my upcoming outdoor activities.

The Workout Bucket List
First up is the Workout Bucket List book by Greg Presto and published by Running Press. This fun and unique book is packed with over 300 unique exercise ideas that you never would have thought of. It's made for anyone from couch potatoes to triathletes, and packed with history, pop culture, travel and inspiration. From running the route Rocky Balboa ran through Philadelphia to walking an 800 year old meditation path in a French cathedral, this book is a must-have if you want to shake things up and make exercise fun again.
Pick up The Workout Buck List here.

CORE Bars
These refrigerated bars are filled with whole grains, prebiotic fiber, probiotics and more. With six delicious flavors including Peanut Butter Chocolate, Blueberry Banana Almond and Dark Chocolate Cherry, they taste fantastic and work hard to make your insides happy. Find them in the refrigerated section of the grocery store, on Amazon or here at corefoods.com. be sure to use the code SUMMER20 for 20% off!

Lily of the Desert Aloe Vera Gelly & EcoDrink Naturals
The Lily of the Desert 99% Aloe Vera Gelly is not just for sunburns. You can use it as a daily moisturizer, shaving gel, skin soother and more. Made from organically grown aloe plants, this gel helps soothe, hydrate and moisturize your skin. Grab the 4oz travel-friendly Gelly at Amazon here.
The Lily of the Desert EcoDrink Naturals comes with 24 packs of powdered drink mixes including 28 highly absorbable vitamins, minerals and nutrients. Key electrolytes to boost hydration and health, plus the Strawberry Lemonade flavor tastes great with zero sugar, caffeine, gluten, artificial colors or sweeteners. Sweetened naturally with Stevia, grab this pack to add to you water daily at Amazon here.

Solo Cups & Paper Plates
The classic is back to add a touch of class to any occasion. Vibrant prints and crystal-clear clarity, plus 20% post-consumer recycled content make the Solo 18 oz printed clear cups perfect for your next outdoor adventure. Pair them with the Solo paper plates, strong and sturdy plates that are both grease and soak-proof. Because they're made from 99% plant-based renewable resources, these plates are compostable and recyclable. Find out more at solocup.com.

Staheekum Men's Summit & Go Slipper
These indoor/outdoor slippers are some of the most comfortable shoes I have ever worn. These slip-ons have a durable outsole, puffy quilted nylon upper with Ortholite insole and flannel lining. Staheekum is a Pacific North West brand with a focus on the outdoors and sustainability, and with every item sold on staheekum.com, a tree is planted. Get 10% off with code BBOXX22 at staheekum.com right now.