Great Last-Minute Game Day Snack Ideas!
The big game is here again! And like any other big sporting event, you know I'm ready with the snacks.
This year is no different, and I'm going to be sharing a few last minute snack ideas to bring a kick into this weekend!
First is a fun one, the BIGS Little Caesar's ExtraMostBestest Pepperoni Pizza Sunflower Seeds! These little seeds are bursting with intense pepperoni pizza flavor and perfect for snacking.
The zingy rich tomato flavor kicks without being overwhelming, and the fire-roasted seeds pack a big crunch. It's not only a perfect snack for gameday, it's a perfect snack for any day.
Now it's easier than ever to take the taste of Little Caesar's Pepperoni Pizza anywhere.
Learn more at https://bigs.com
If you have known me for any period of time, you know I love Slim Jim beef sticks. They're high in flavor and high in protein. But did you know that there's a new Spicy Slim Jim Savage? It comes in at 3 oz which is three times (!!!) the size of a Slim Jim Giant stick.
The Spicy flavor provides just the right amount of kick while retaining the classic Slim Jim flavor. 18 grams of protein will have you still going through the end of the game. I opted to dice up the Slim Jim as a nice little finger food for the big game.
Learn more at https://slimjim.com
Last on my list is a great little recipe for a last minute snack using a little hack to knock out something unique in minimal time. The hack is to use Dorot Gardens fresh frozen minced garlic and some frozen fresh cut french fries. You can always slice your own potatoes as well, this was just an easy last minute variation.
The great thing about Dorot Gardens garlic is that it's pre-portioned (one cube = 1 clove) and requires no chopping, peeling or measuring.
I spread the fries on a baking sheet, popped out 8 garlic cubes and tossed everything together before baking to golden perfection.


I don't even have to mention how great my house has smelled all day as well.
Dorot Gardens garlic has a two year shelf life, making it way more convenient than fresh garlic, and also is available as onions and various herbs, all ready to use when you need.
What are your go-to easy snacks for the big game? Is there something you would have added? Hit me up on Instagram and join the conversation!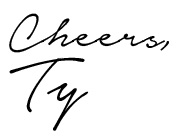 #GameDaySnacksBBxx