I Bought One Stupid Game at Too Many Games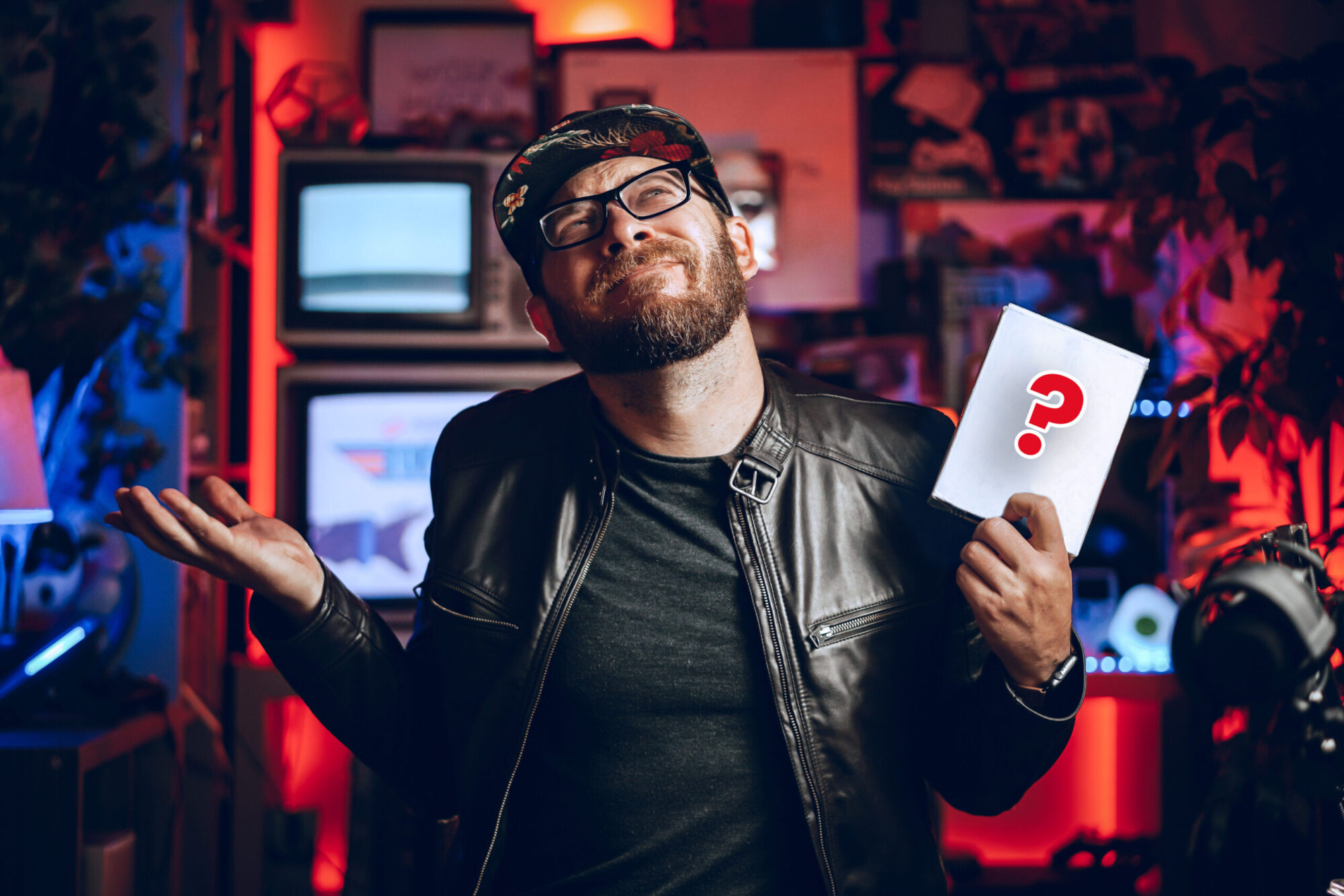 It's good to see you. Let me get one thing out of the way – if you enjoy my videos and want to support the channel, the most beneficial thing you can do is hit that subscribe button and turn on notifications – join the crew! Another couple things you can do – join our Discord, and you know what would be really cool? Send one of my videos to a friend, it's a win-win! They'll thank you I'm sure.
So this last weekend I travelled down to the Philadelphia area to attend the Too Many Games convention. I had heard great things about this conference in particular, and some of my friends in my Discord and TYCAST Podcast panelists had already started planning their trips.
I was in. I knew that there would be a ton of content creators that inspired the start of this channel, and I would get to meet some of the people that I talk to every day. This was my second gaming convention officially, and while I went all out with the drone and vlog-style video for that, you guys didn't like that. Or YouTube didn't. Someone didn't, that's all I know. So no aerial shots of my sweet ass car this time. 
So at the end of the weekend, I realized something kind of dumb. At the conference called "Too Many Games" – I bought… one game.
And it's a stupid game.
Now I know the games in the NES era are of a different breed. Developers and publishers were limited, and they were fighting with balancing difficulty, length, and how to prevent gamers from just renting their games and being done forever.
So why did I buy an objectively stupid hard game?
I should note that I usually only buy retro games that I have some sort of specific nostalgic connection too – or if the price is right. Luckily, this complete in box copy of Top Gun checked both those boxes.
I grew up watching Top Gun what feels like daily, and this game was in my NES arguably more than most of the Nintendo classics.
I don't think I ever landed successfully on that fucking aircraft carrier – or beat the second level for that matter.
If I'm being honest, the first level shooting the jets is actually very enjoyable – it wasn't until After Burner II for the Genesis came out that dethroned the aircraft dogfight "tunnel shooter".
But that landing "mini game" is total garbage. And it doesn't need to be. It doesn't make sense, it's not fun, and it's impossible to do successfully given the information provided. What's also dumb is that it's just one button to take off. 
But even though you just died in a fiery plane crash, it just starts you back up in the air (but without clouds). There's only four levels, and I've been trying to do better than I used to since I got back home from Pennsylvania.
I'm glad I picked it up. I even had a successful carrier landing on my first try!
It was such a memorable experience – I shared a room with Chris and Russ – and Max and Disk Cart were in our hotel as well. We all spent each day exploring and the evenings playing games together. It's been so long since I was able to just hang out and play games.
One of the most enjoyable parts of the weekend was attending the Q&A panels – I attended the SpawnCast, Beatemups and Wulff Den panels, then was lucky enough to be able to spend some time with all of them after the conference, talking shop and just have a good time with these creative people who inspired me. 
What is refreshing is that I was able to connect with these larger established creators and discover how genuine, considerate and passionate they all are about what they do. It's not always the case – when I was in the music industry I constantly ran into people that would be two-faced or just do whatever it takes to claw their way to the top, regardless of who is affected.
Thank you to everyone I met over the weekend and for your continued support!
***SUBSCRIBE!!***
http://youtube.com/tynologygaming?sub_confirmation=1
Also follow on Twitch for the TYCAST Live every Thursday night at 9pm ET!
https://twitch.tv/tynology + VOD Channel: https://www.youtube.com/channel/UC_t73ionH9_JnbZmwMmuH1w Audio & other links: https://tynology.com/tycast
The TMG Crew!
BeachPizzaGaming – https://youtube.com/beachpizzagaming
CryoWeasel – https://twitch.tv/cryoweasel
ToastrDog – https://twitch.tv/toastrdog
Disk Cart – https://youtube.com/diskcart
MonadoMax – https://youtube.com/monadomax
JMatthew – https://youtube.com/jmatthew (congrats on 1K!)
✅ **Tynology Discord Server** – https://discord.gg/WGkzexy
? Follow Tynology Gaming on Twitter – https://twitter.com/tynologygaming
? Instagram – https://instagram.com/tynologygaming
? Twitch – https://www.twitch.tv/tynology
⬇️ EQUIPMENT USED:⬇️
CAMERAS:
https://bestbuy.7tiv.net/kjM7En
https://bestbuy.7tiv.net/x950ad
LENSES:
https://amzn.to/3wkglnj
https://amzn.to/3xik4Sq
https://amzn.to/2TrAMQm
AUDIO:
https://amzn.to/3vjBNYb
https://amzn.to/3wjVmB2
LIGHTING:
https://amzn.to/2Tv01Sc​
https://amzn.to/3gtrETs
RGB/EFFECTS:
https://amzn.to/3gfoG5X
https://amzn.to/3vk5Te6