Revolutionize Your Wifi with the ASUS ZenWifi AX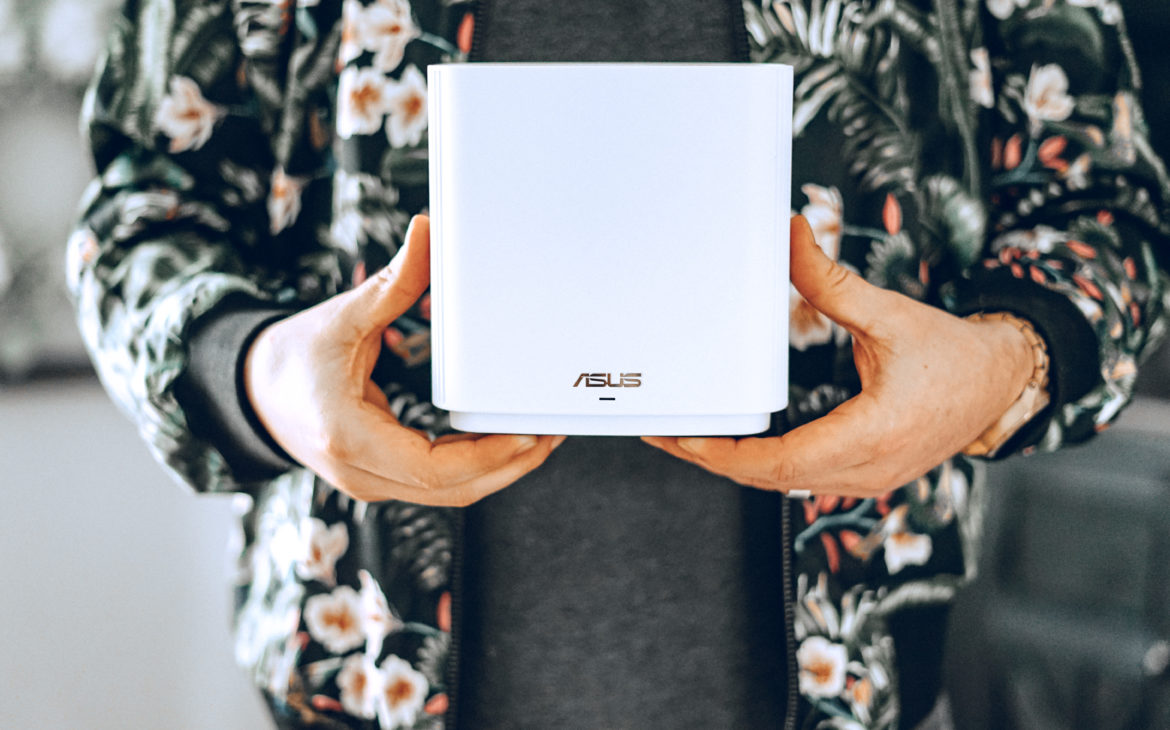 It's time to talk about WiFi. I remember a time before home networking was really a thing. Back when dial-up internet access ruled the land. It was horrible. Over the years, broadband became more widespread, and wireless networking technology advanced leaps and bounds.
The problem is that most people get stuck with the basic router that the internet service providers "rent" out to its customers. These devices are often years behind in technology, reliability, and security.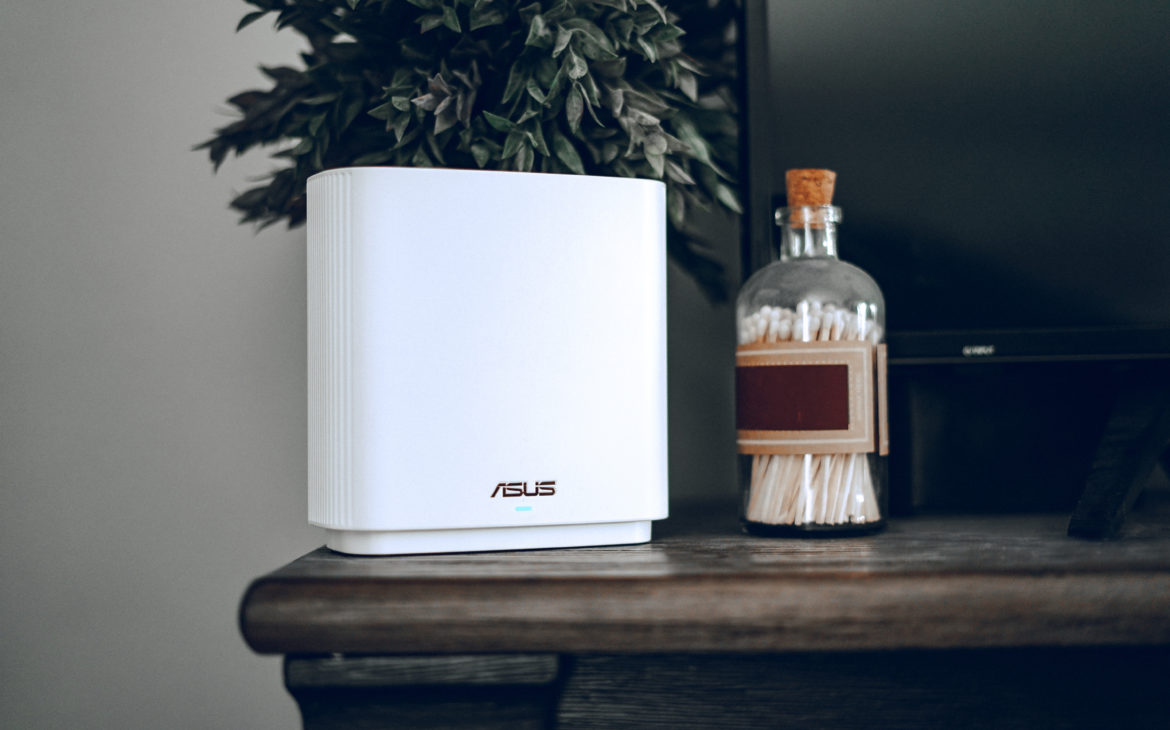 I like to think I'm on the cutting edge of technology, as I upgraded our router to a mesh wifi set up several years ago, but I have taken my home network to the extreme thanks to ASUS and their brand new ZenWiFi AX (XT8) mesh system with WiFi 6.
WiFi 6 is a brand new technology that is faster and optimized for connecting all of your home's devices at once. It provides more bandwidth so that multiple devices aren't fighting for priority to the internet, and prevents bottlenecks when everyone is inside on their devices at once (as has been the case for the last several weeks for us!).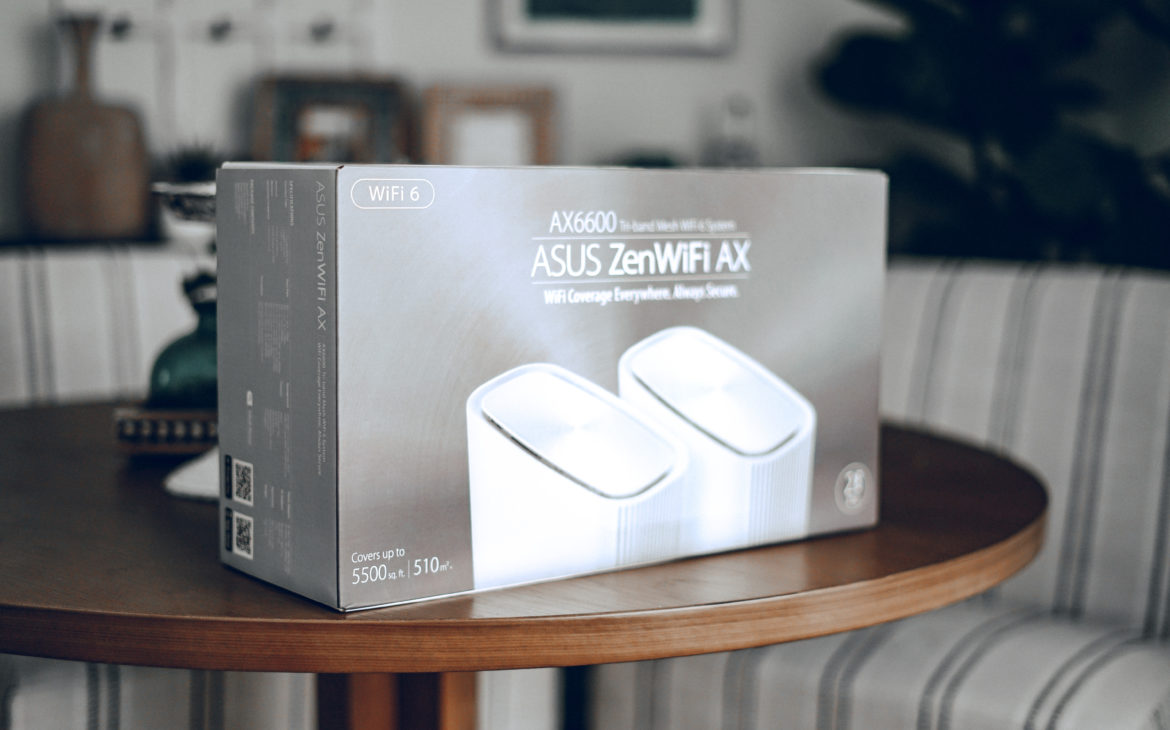 The ASUS ZenWiFi is the pinnacle of wireless networking. Setting it up took mere minutes using the ASUS Router app. Now I can finally access my network files at blazing fast speeds from every corner of my house. The modem in our house happens to be mounted in our basement, so before the upgrade, my wifi would max out at about 150 Mbps anywhere I would be in the house, and this is on a gigabit fiber connection. Simply swapping out my router (which, remember was only about 3 years old) immediately boosted my connection speed to 500 Mbps without having to touch a single setting.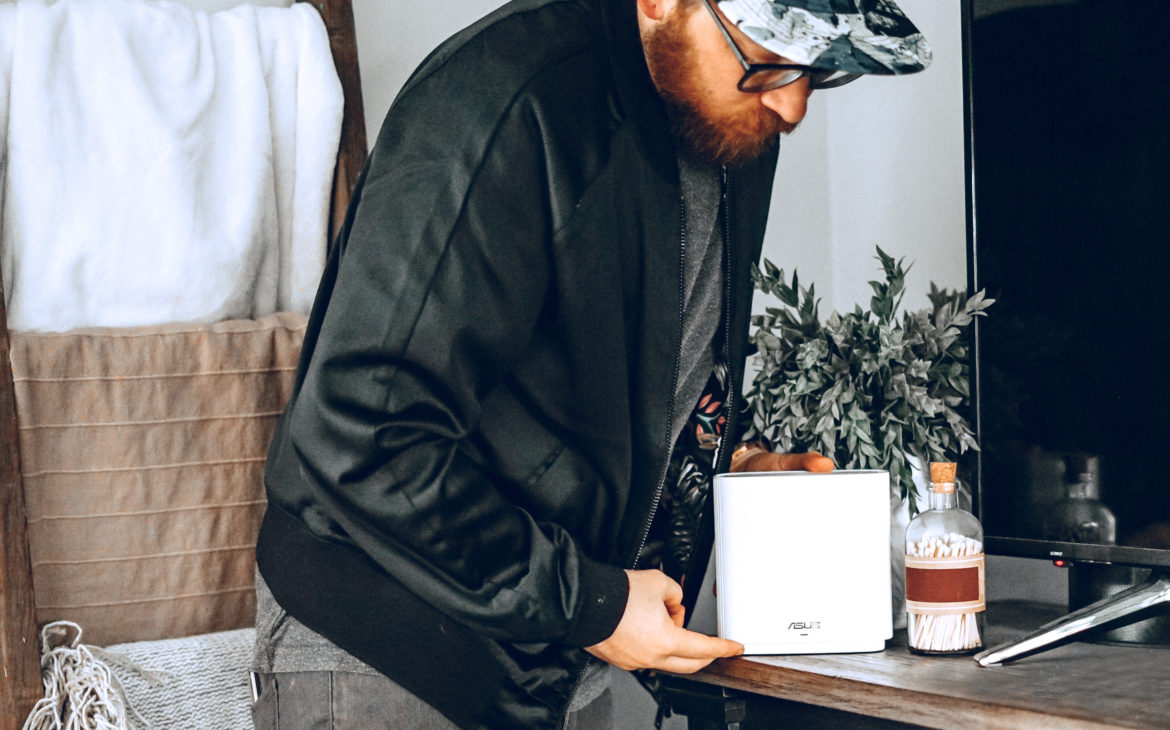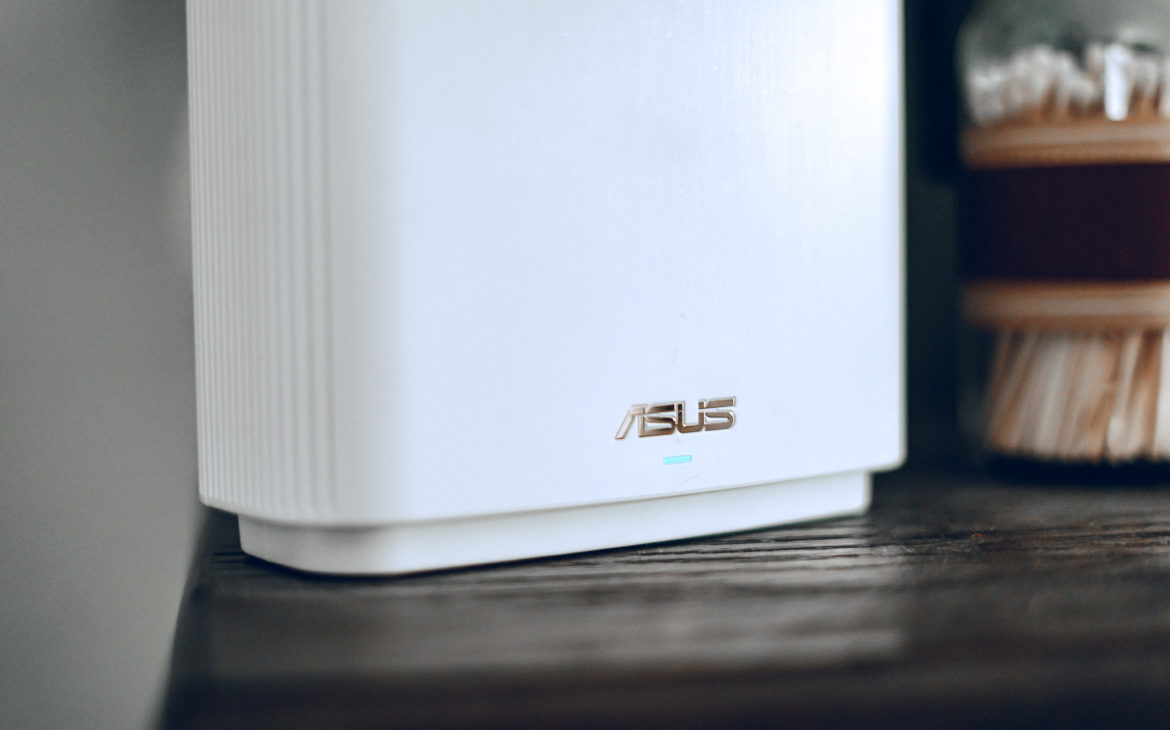 One of the most amazing features of the ASUS ZenWiFi AX (XT8) is the AiProtection, commercial-grade security for your home network. Services like this typically cost several hundreds of dollars per year, but ASUS includes this security feature for free, forever.
The ZenWiFi AX (XT8) system comes with two units that work together to optimize connection speeds for each device connected to the network. The units are sleek, minimal, and come with four-gigabit ethernet ports each, perfect for hard-wiring all of my crucial units – like my Xbox 360 that requires an ethernet jack to access the internet.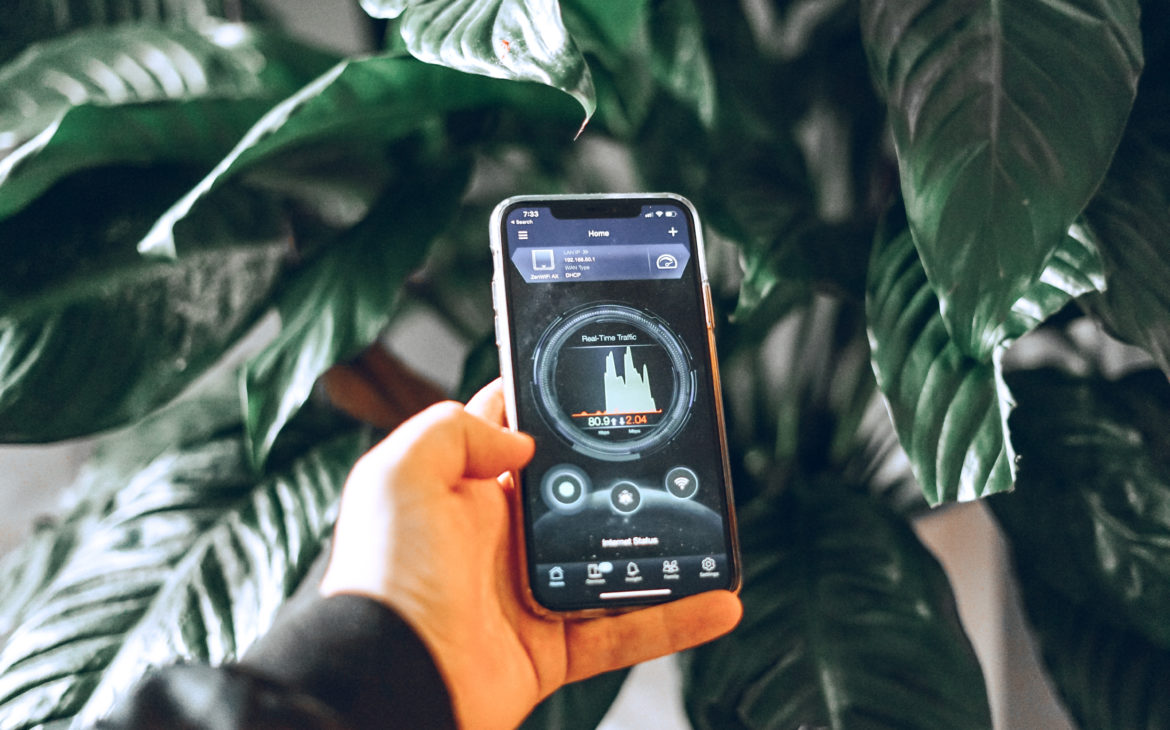 The reason why I was so excited to get this set up is that I've been on a mission since we've been home so much lately. I have all of our travel and family photos spread out across 4 external hard drives or old laptops. Migrating all of those files to my network storage is usually a grueling, grinding process. Especially in our concrete-enclosed home, moving files over wifi just was never realistically feasible. But now, I can move files 4-5x faster, while streaming a movie while Fox plays an online game.
I'm back on the cutting edge of home networking technology, and it feels great!