Summer is Here! Perfect Cocktail for These HOT Days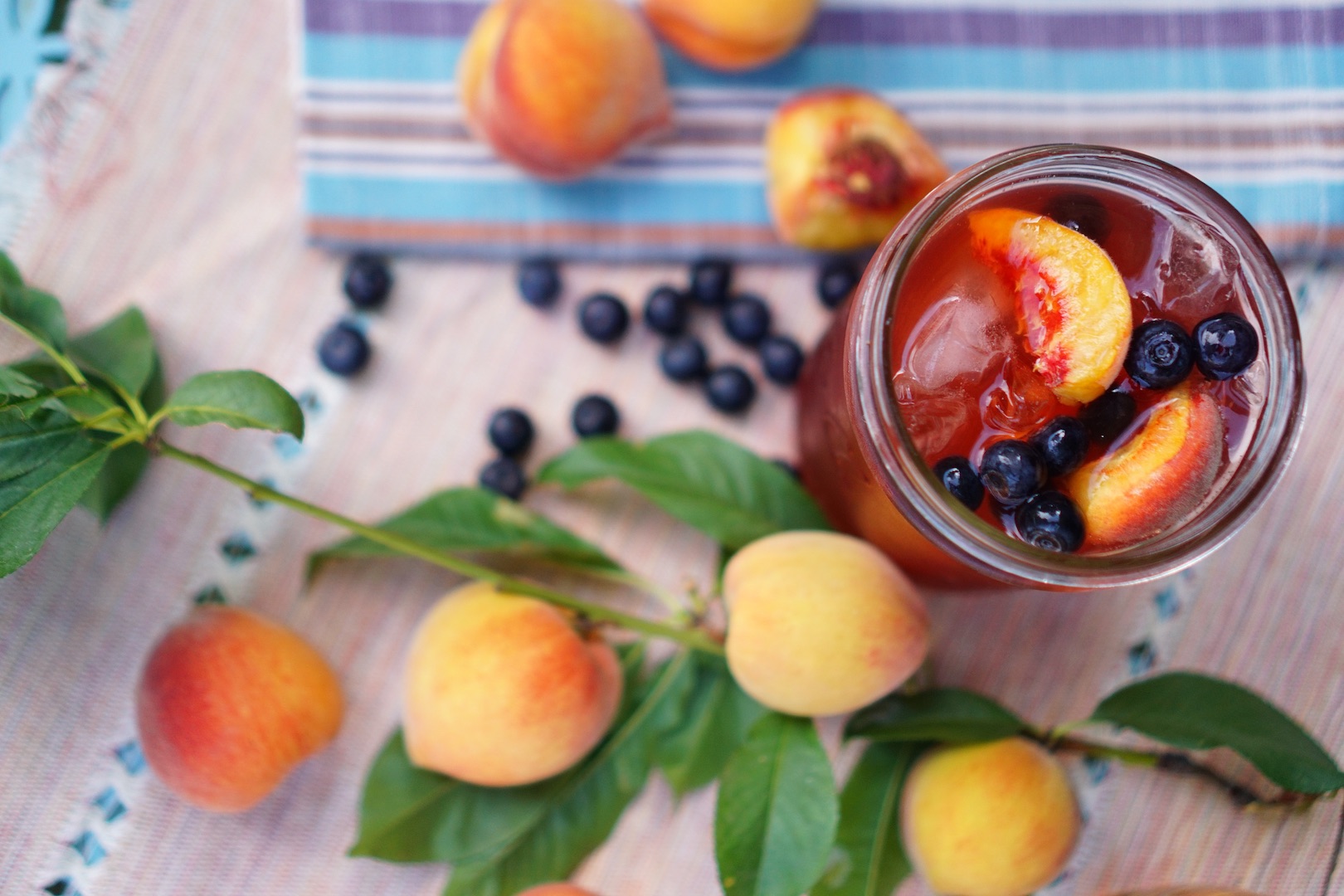 We are lucky enough to live in an environment that sustains growing practically all types of fruit and vegetables. Our last home's yard had pomelos, tangerines and limes, while our new home has lemons and peaches. Both trees also help with much needed shade in the Los Angeles heat.
We have started a daily tradition now that the heat has risen during the day. After the sun goes down, while the air and sidewalk is still warm, we wander into our backyard with drinks, snacks and a wild kid that hasn't quite grasped the concept that he hates it outside when it's over 90 degrees.
We have started a tradition of playing "horse" while Fox runs around cheering us on, and generally winding down our day – working from home for both of us has an effect that doesn't help with turning of "work mode."


Some of our other changes include buying more groceries and ordering out much less. Most of the time, we even have our groceries ordered online since even getting out of the house during the day can be difficult. I always tend to have an energy drink or soda by my desk (not the best habit).
We recently bought a variety pack of Sparkling Ice from Amazon and the flavors are surprisingly delicious: Crisp Apple, Coconut Pineapple, Orange Mango, and Strawberry Watermelon. Since they're healthy diet-friendly I can skip the calories as I work through the day.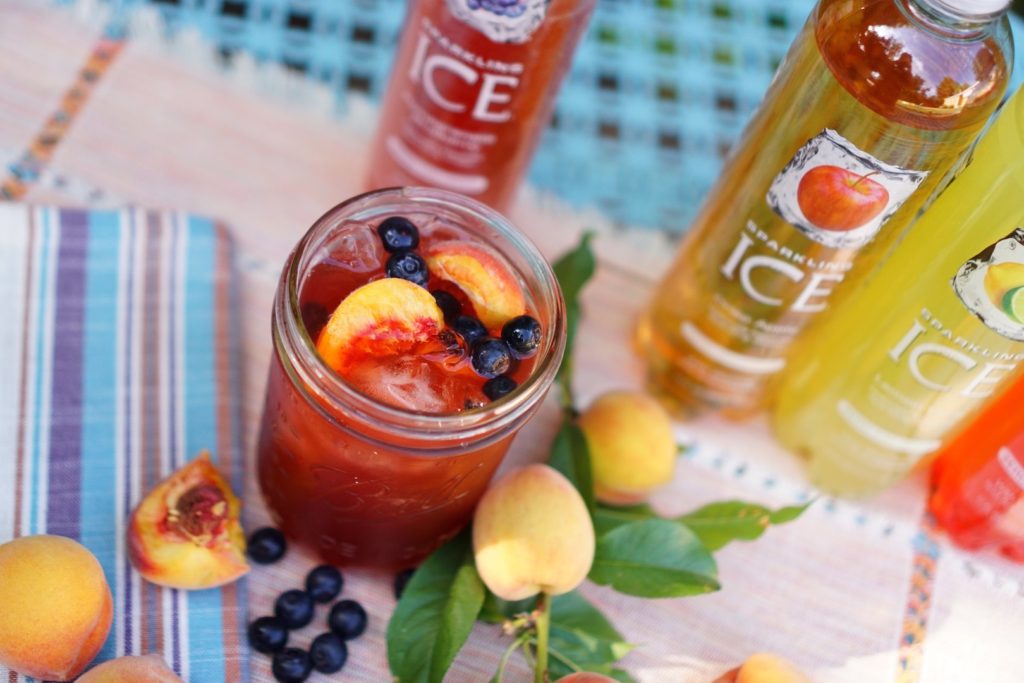 Other flavors include Cherry Limeade, Kiwi Strawberry, Peach Nectarine… all perfect for incorporating into a warm summer afternoon cocktail.
With the help of my wife (who is much more creative when it comes to drinks and food), we made a perfectly refreshing summer drink that hit the spot as we ended our day – not to mention we made use of a couple of the hundreds of peaches flooding our backyard right now.
Here's the rundown: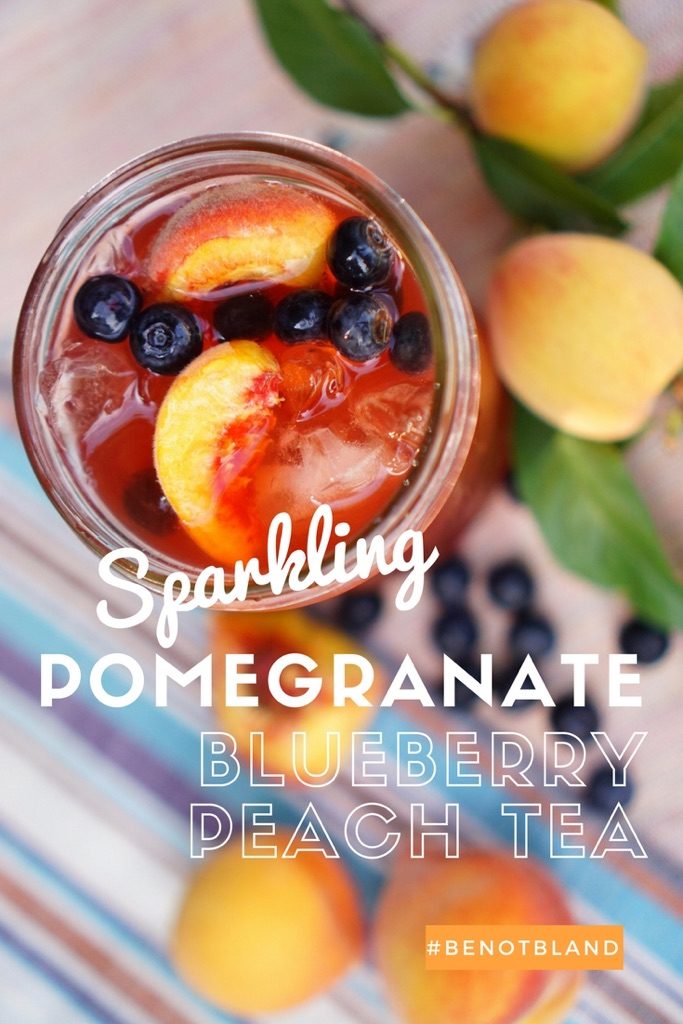 Sparkling Pomegranate Blueberry Tea Cocktail
1 part iced tea
2 parts Sparkling Ice Pomegranate Blueberry
1 part vodka or champagne (optional)
Blueberries
Peaches
Order a pack of Sparkling Ice here to save up to 15% off and get free delivery with Subscribe & Save as a Prime member. There's even a new Sparkling Ice dash button for super fast thirst quenching!